Sony Unveils the A57 SLT: Improved Shooting Speed and Autofocus
Sony has announced the Alpha A57 pellicle mirror camera, the successor to its A55 released a year and a half ago. While the sensor resolution is still 16-megapixels — no megapixel war here — the new camera has an increased ISO limit of 16,000 (up from 12,800), a faster continuous shooting rate of 12fps (up from 10), and an improved 15-point AF system with enhanced object-tracking and snappy AF during HD video recording. It can also capture full HD video at 60p, 60i, and 24p. It'll be priced at $700 for the body only (or $800 with a 18-55mm kit lens) when it hits store shelves next month.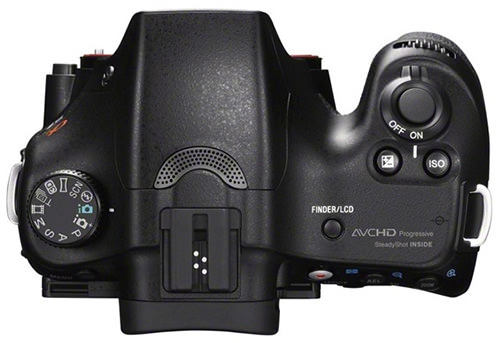 In an interview with Amateur Photographer, Sony states that it will be targeting the DSLR market with its SLT cameras, and that it's unlikely the company will ever release another traditional DSLR camera.