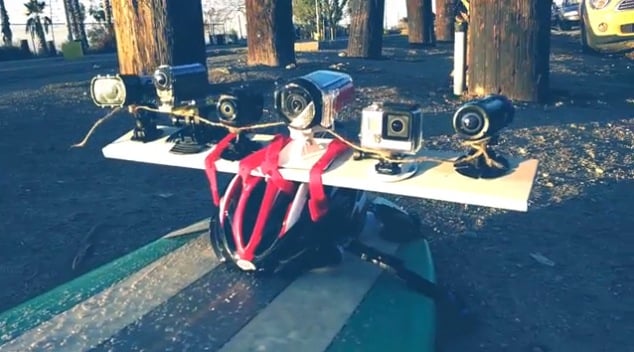 When it comes to choosing an action cam to film your daring, crazy and possibly stupid adrenaline–fueled endeavors, there is no shortage of options. To help you make a more informed decision based on your needs and performance of the cameras, Gizmodo has tested six different action cameras, quite literally putting them head-to-head. Read more…
When it comes to iOS as a whole, there's one aspect the operating system that frustrates me more than any other: photo management.
As I'm sure many can empathize with, my Camera Roll is filled with a collection of images from varying sources, with minimal methods of automated separation. Screenshots, photographs, saved images and anything else all wind up in one place where, for the most part, they're either stuck on your device and/or uploaded to your Photo Stream.
Thus, when it comes time to offload and archive the images on your device, it's nothing short or a logistical nightmare. Thankfully, Daniel Nicolae, the developer behind the wonderful note-taking app Meernotes, reached out to us with a new app he's been working on. It's called Tidy, and I'll give you a quick run-through of how it works and my thoughts on it below. Read more…
From the designers and developers at MetaRain comes a new universal (meaning a single app for both iPhone and iPad) iOS app, Colorbay. Deemed "a one-stop app to discover and view photos," Colorbay manages to present images from multiple services in an absolutely gorgeous design. Read more…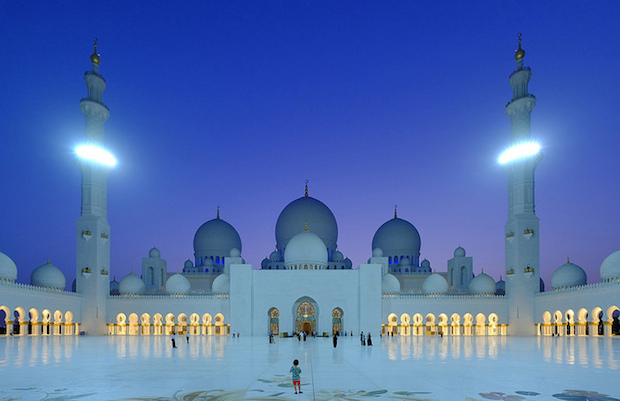 While in Dubai for GPP 2014, David Hobby (aka. Strobist) got a chance to play around with the yet-unreleased Fuji 10-24mm f/4 lens. He was kind enough to send us a link to his final images along with permission to share them, but we'll warn you: if you're a Fuji lover who isn't looking to spend money, you'll want to look away… she's a beauty. Read more…
Launching soon, the photo above shows the f-stop Loka UL: an ultra lightweight backpack aimed at adventure photographers with an appetite to explore every corner of the map. Word is that f-stop Gear are planning a release for mid to late spring with a price point hovering around $225.
When released, there will no doubt be many current Loka owners tempted into an upgrade to the more compact and featherlight Loka UL. We're in the process of a lengthier review at this moment and with the winter we've had up here in the Great White North, it may even be deemed a torture test.
First impressions are great. It's very well constructed and f-stop have done wonderful work shaving over a 1.25lbs from the original Loka. That might not sound like much but it adds up quickly when setting out for a longer hike. Check back soon for the full review… but I have a feeling you should begin saving now.
The Zeiss Otus is easily the biggest DSLR 55mm currently available. I say currently, because I'm sure in some lab in the depths of upper Siberia a technician made a 50mm the size of a small child, just because. But the Otus shouldn't surprise us, Zeiss will never shy away from the pursuit of image quality at the expensive of "convenience." Read more…
It seems as though with each passing day the eagerly anticipated and highly touted Fujifilm X-T1 is garnering more and more attention. We've already shared The Camera Store's thoughts after they got some hands-on time with it, and today it's our favorite face from DigitalRev, Kai, taking the X-T1 for a spin. Read more…
If we had to name the most exciting camera of 2014 thus far, Fuji's X-T1 would probably get the nod (although the Sony a6000 is no slouch). Some call it the Nikon Df done right, others are saying it's the camera that will finally take the X-Series mainstream, but general opinion about this camera seems to be very good.
There's only one problem… many of those opinions come from people who haven't had a chance to use it yet. And since a spec sheet and press release can only say so much, The Camera Store and photographer Nick Devlin decided to go hands-on and take you in the field with this exciting new shooter. Read more…
Panasonic is serious about the 4K-capable GH4 as both a video AND stills camera. But particularly in the stills category, a price tag that will likely push 2 grand and a sensor that is only Micro Four Thirds size makes for an uphill battle when it comes to convincing folks to jump on board.
In hopes that maybe some first-hand accounts will sway you, Panasonic gave a handful of professional photographer and videographers the chance to try out the camera ahead of release and deliver their shooting impressions. Read more…