How to Help Your Photos Live On After You Die
My wife and I recently spent some time updating our estate plans, or what will happen to our "stuff" after we die. Since we don't have children and our other family and friends all know us in different ways and for different reasons, it seemed prudent to go ahead and get a first draft of our obituaries going.

I started by identifying myself as a photographer, musician, and writer. Since each of those things come with different sets of friends, it is unlikely that somebody else writing my obit would put those things in order with an appropriate paragraph about each.
Next, we spent some time on our wills and what we would like to see happen with our possessions. I have always considered that my legacy would be my photography. I have hundreds of thousands of photographs made over a period of over sixty years, and I am making more every day. In fact, I am picking up speed as I have more creative time. I want to give my heirs some idea of what I have and some sort of logical way to pass them on to future generations in a useful and meaningful way.
I expect that every photographer has faced this question or will eventually. I was afraid that if my heirs found themselves in possession of file cabinets filled with a jumble of slides and negatives or hard drives full of digital files, they would most likely be overwhelmed and either throw everything out or just put them somewhere in a storage unit.
The principle is that if we want something to be admired or respected, it needs to look like something to be admired and respected. In the case of photographic images, that means things like orderly files or better yet high-quality photo books or nicely framed prints.
The first step is editing. My photographer friend's advice has always been to only keep the best of the best. One hundred beautiful and powerful photographs are better than a thousand mediocre ones. If we have 10,000 images, chances are that a few hundred of them are wonderful.
The next thing is to get them in some sort of accessible form that a casual friend or relative can quickly figure out after we are gone. Adobe Lightroom and Adobe Bridge offer many possibilities for collections, sorting, renaming, and filing, but we need a plan and stick to it. Lightroom is merely an index, so if the original files are misplaced it becomes useless. Also, our great-nephew thirty years from now probably won't have Lightroom or access to the original files. Using Bridge to sort and make copies of files in various places, including cloud storage, increases the chances of future generations being able to access the images.
Renaming the files in a logical manner is also a great idea. A file name like "DSCN0218" has less meaning than a file name like "Louvre-07-18-1." (Place-date-image number.) Batch renaming such as is possible with Adobe Bridge is wonderful for such things.
I have been a serious photographer for fifty-five years and only the last twenty years have been exclusively digital. That means that I have thirty-five years of photographs in a wide variety of formats from Kodachrome slides to 4×5 black and white negatives. I also have older family photos, mostly negatives, that I have inherited from my parents and grandparents. Editing and digitizing these old slides and negatives can be both fun and challenging. Getting them into digital form increases the chances that they will be saved, enjoyed, and passed on to future generations.
The best time to begin this editing and digitizing project is ten years ago. The second-best time is today.
I decided I did not want to wait until I was gone to share the images, especially the older family photo files. I use a Dropbox folder for family photos that all of my close relatives can access. These are sorted not only by family but also by decade. For example, there is a "1950s" folder, a "1960s" folder, and so forth. Presumably, a family member will download their favorites and be able to share them with their descendants.
Travel photographs, fine art, and commercial can be more challenging and open up more questions. I sold my first photography business in 1996. At that time, I sorted all my negatives, transparencies, and prints into either commercial or personal categories. I brought the personal photographs home and anything the new owners might be able to use went with the business. I still use that same type of sorting. Photographs for clients will likely be of little interest to anyone else after a few years and could be systematically discarded over time, or at least separated onto a dedicated drive that would not be considered necessary for long-term use.
Like financial investing, diversifying assets seems to be the key. If all of my life's work is on one hard drive or even one cloud storage service, I would not have very restful sleep. I buy a new portable hard drive every year or two and copy all of my image files to the new drive, putting the old drive in a fireproof safe, labeled of course. I then back up the best images to the cloud, using two different services. Additionally, I never delete any pictures from the SD camera disk. When the disk starts to get full, or if I am starting a new project or trip, I buy new memory cards and put the old ones in carefully labeled envelopes in a file cabinet or the fireproof safe.
Probably the single most important thing I do to assure my photographic legacy is to print photo books. Every road trip or vacation is not complete until the few thousand photographs we make are edited to the best, usually less than a hundred, and then printed in a high-quality photobook by one of the many printing services available. I am currently using ZNO, but my criteria is always, who does the best work? I am always on the lookout for the best quality printers.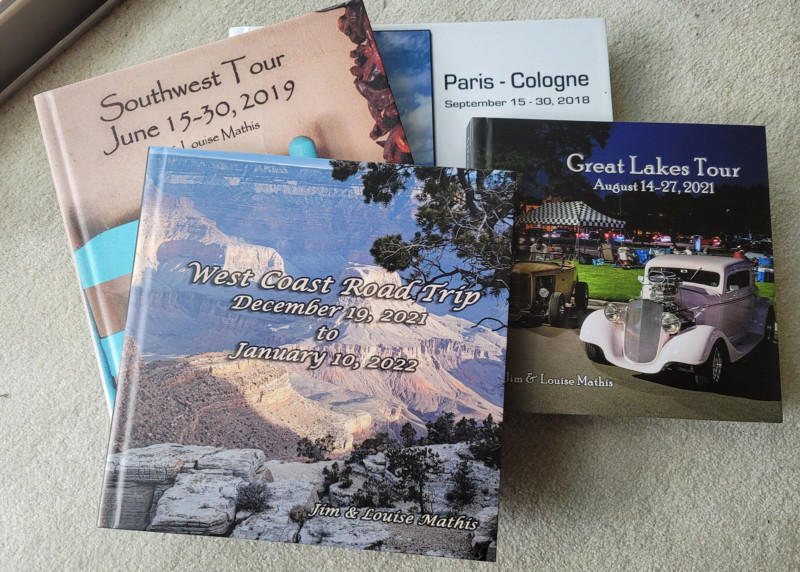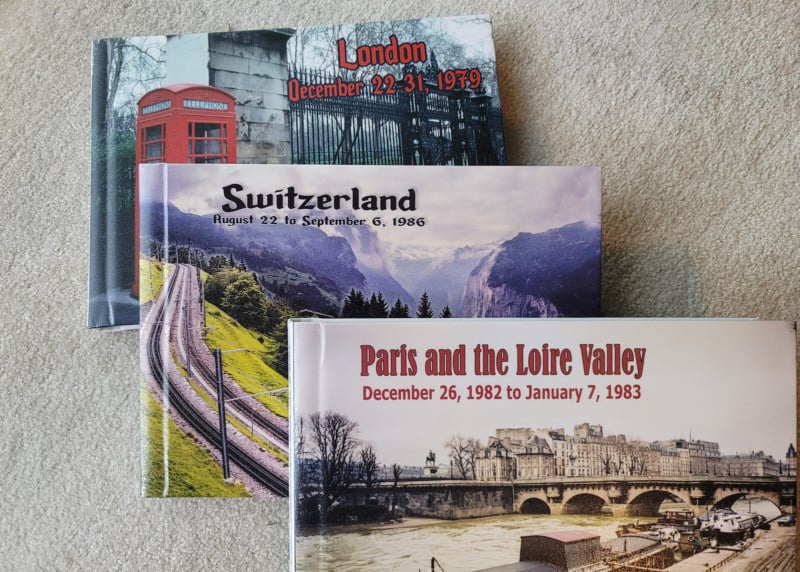 Additionally, we make a "Yearbook" every year. Each January we compile a book of the best photos that highlight the events of the previous year. We now have over a dozen yearbooks. The travel photo books, yearbooks, and art project books look very impressive sitting on a shelf, and I am confident that in the future any heir, executor, or appropriate person would find them worthwhile and worthy of preservation by people who were important to our lives.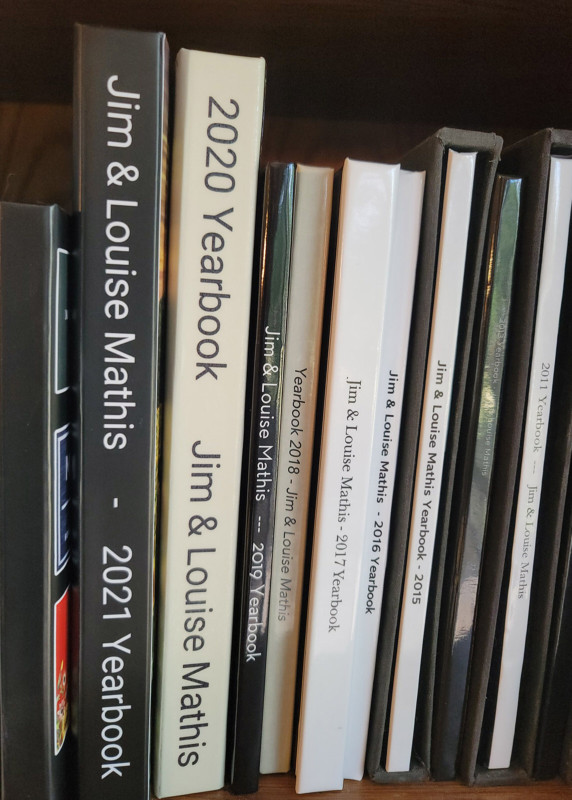 My will includes a paragraph that asks that a guardian or manager be designated to manage and oversee my collection of photographs. This doesn't mean that all of the photos be saved, but rather that the designated manager would be able to edit or use them in the best way possible at their discretion.
No matter the number or the overall quality of our photographs, we need to think about what will happen to them after we are gone — to make some sort of appropriate plans that will bring joy and not be a burden to the friends and family we leave behind.
---
Image credits: Header photo from Depositphotos