How Many Photos to Give Your Clients as a Photographer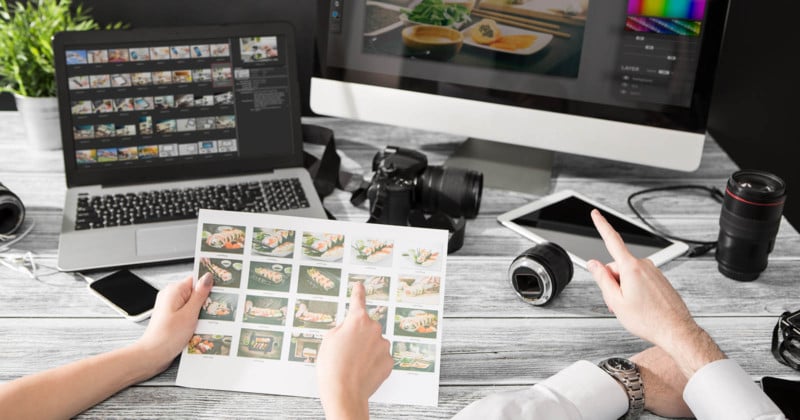 As a photographer, you know that your job is more than just crafting beautiful images. As with any job, you spend a lot of time on things outside of your main job description. One of the hardest but most important parts of photography is finishing the photos, which means culling and determining which and how many photos to give your clients.

Maybe you're the master of finishing projects, but maybe like many of us, you struggle to make a thousand decisions to narrow down everything you've shot in order to edit and deliver the best images to your clients.
Factors to Determine How Many Photos to Give Your Clients
There are different factors you should take into consideration when deciding how many photographs you will deliver to your clients.
Factor #1. What type of shoot are you doing and what is expected.
There are some industry standards when it comes to photography so you'll find that your clients may have expectations regarding how many photos they'll get. While it's not mandatory, it's a good starting point to know and fall in line with industry standards.
For weddings, you can expect to give your clients 50 to 100 photos per hour of wedding day coverage. For portrait sessions, I find that clients expect more images the more they pay for the session. Therefore, if it's an expensive session they'll likely expect 70 to 100 images whereas if it's a shorter session they might expect 20 to 40.
But these numbers are just what I've personally experienced with my wedding photography and portraiture clients. Keep in mind that the number of expected photos can vary widely depending on both your genre as well as the type of shoot. Photographers commonly offer mini-sessions in which only a few photos (or even a single photo) are delivered to the client at the end. Other shoots may result in a small handful.
Factor #2. Delivering a strong gallery.
Some photographers deliver even fewer images in order to upsell the client later, so some of your policies may depend on your business model. In general, you'll want to make sure the expectations are clear so that you can underpromise and overdeliver and so that your finished gallery is a strong one.
For commercial or editorial photography, most clients will expect a tightly edited and refined gallery. You're the expert so often they want you to determine what the best images are and reduce their own decision-making. Conversely, couples or families may care less about the technically perfect image and instead just want a variety since their favorites aren't always the best photos.
Factor #3. What does the client need from the shoot?
To serve your client well, you'll need to think about what the client needs from the shoot. Why are they hiring you and what is the implied need that you're supposed to fulfill? A happy client will be the one that walks away feeling like they got what they paid for.
For example, a wedding client needs enough images to cover every important event or person from the day without duplicates that will overwhelm them. A family session might only need a few great images to print for their new wall art. A branding client might need a solid handful of photos for their new website.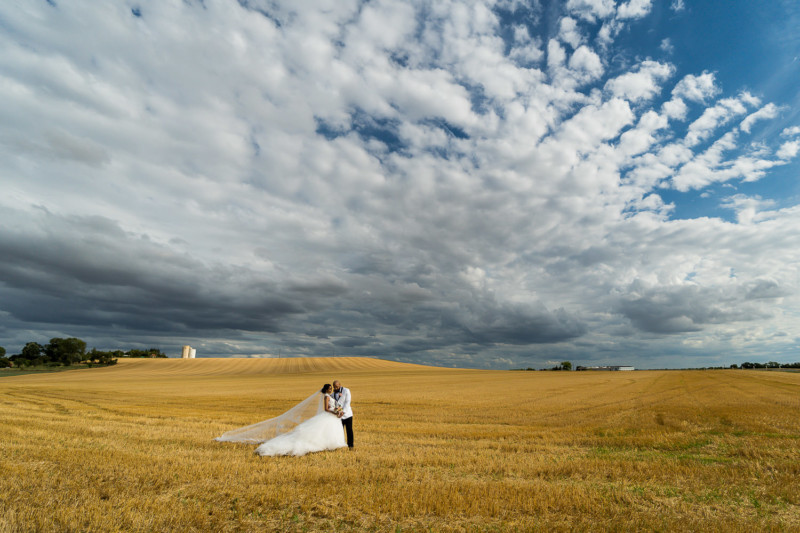 Why You Should Deliver Less and Not More
There are some reasons you should consider delivering fewer photographs to your clients instead of more.
Reason #1. Quality over quantity.
When I talk about narrowing down the images, it can be easy to think that the client will be happy with more and not less. It's important to remember here that you want to give them quality and not just quantity.
Think about when you are culling through all of your images from a shoot. If they're all strong, you tend to be really proud of the shoot. But when you are culling through a lot of bad images you start to wonder if you did well enough.
The same phenomenon happens for your clients — the bad images will water down the good ones. You want them to be impressed by how many great images you have, not struggling to search for a few they like in a sea of mediocrity.
Reason #2. Time efficiency.
Every photo you deliver is a photo you have to edit, upload, and send. If you can be ruthless in the culling process you can save yourself a lot of time editing. In fact, getting good at culling can be one of the biggest timesavers when it comes to editing.
Reason #3. Business model.
Weddings are a one-time thing but a lot of other types of photography can be repeat business. Businesses for example need a lot of content for their website and social media so limiting how many photos they get can leave them wanting more. You want a happy and satisfied customer but you also want a return customer so finding that balance is key.
Culling Decisions
There are tips and tactics you can employ to make your culling process as efficient and effective as possible, both before the photos are made and afterward.
Tip #1. Consider your shooting process.
When it comes to culling quickly, it helps if you consider the overall process before you even press the trigger. For some photographers, this might mean waiting for the perfect moment rather than overshooting while for others it might mean batch shooting through a moment knowing that they're going to deliver one image from that moment. Either way, when you look at a series of photos on your computer screen, you can choose the best photo and ignore the duplicates.
Tip #2. Letting go.
Be aware of your attachments to a photo that might have been. When you're shooting, you often have something in mind that you're trying to capture. Sometimes you miss the shot but find yourself attached to the image anyway.
If the eyes are closed or the pose is awkward or the framing is off, just let it go. Focus on the shots you nailed rather than the slight misses. Make sure you're choosing photos that are great rather than holding on to ones that are just ok.
Tip #3. Easy choices.
As I mentioned above, it can be easier to choose the photos you love than to make decisions on which ones to reject. That's why when I'm culling I make sure to rank my favorites on a higher level or even find them first so that I know I nailed the shoot. Once you see that you have some strong and powerful images it's easier to let go of the weak ones.
Some easy choices to skip are photos with eyes closed, duplicates of a moment, or cropping errors where you chopped off your subject's limbs. A photo ideally has great light, composition, and moment. Sometimes a photo can be strong with just one of those but if it has none you can let it go as it's just a snapshot.
The Power in How Many Photos You Give Your Clients
In summary, there's power in how many photos you give your clients. You're using your expertise to make the decision for them regarding which photos are best, that's part of your job as a photographer. Additionally, you're making sure to serve them by meeting their needs and expectations while not creating unsustainable work for your business.
One of the easiest ways to reduce your culling decision is to make a one-time decision regarding how many photos you're going to deliver for each type of shoot and then stick to it. You'll get better at culling ruthlessly and knowing what to look for. There's also less pressure to underpromise and overdeliver.
Hopefully, these thoughts help you find the best way to serve your clients and your business. The important thing is being intentional about how you do things. Feel free to go outside of the norms as long as you're doing it on purpose.
---
About the author: Brenda Bergreen is a Colorado wedding photographer, videographer, yoga teacher, and writer who works alongside her husband at Bergreen Photography. With their mission and mantra "love. adventurously." they are dedicated to telling adventurous stories in beautiful places.
---
Image credits: Header photo from 123RF. All other photographs by Brenda Bergreen.