Narrative Select is Launching its AI Culling App for Windows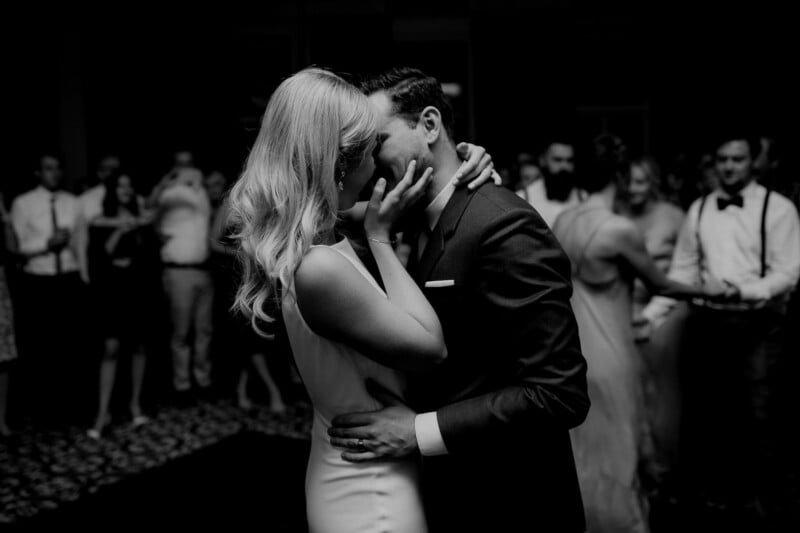 Professional photographers all agree that photo culling is an essential but tedious ordeal. James Broadbent, the founder of Narrative Select, also used to spend hours in front of his screen until his company launched Select, an AI-assisted culling software that now helps thousands of photographers cull faster and easier.

Full disclosure: This sponsored article is brought to you by Narrative.
The distinction between automated and AI-assisted is crucial. Despite the current buzz about artificial intelligence (AI), there are still plenty of photography aspects that need human understanding, emotion, and creative control. And culling is one of them.
For a photo to have significant meaning to clients, it takes more than technical perfection. Even if some photos are out of focus, they might capture an unrepeatable, tender moment between the couple or their wedding guests. AI can alert poorly or well-executed images, but it doesn't know the story behind each capture.
That's why photographers should develop their curatorial skills by culling with tools that make the process easier rather than take away their creative autonomy and decision-making.
A Product that Solves A Core Photography Problem
Broadbent is one of the two photographers behind Chasewild, a New Zealand-based wedding photography brand. Their photography style is all about capturing moments on the fly and letting couples be themselves in front of the camera.
But there's a downside to shooting thousands of photos at a wedding. It takes hours to sift through all the photos to find those with a captivating expression or a special moment. Let alone when two photographers are covering the event — both shooting with two camera bodies.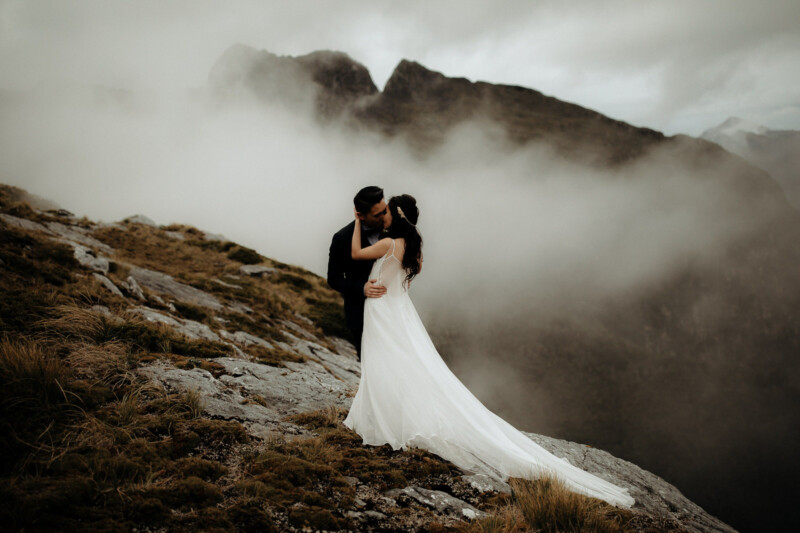 "Culling is one of the most important aspects of your workflow," Broadbent tells PetaPixel. "It defines your work, what you deliver, and what you share on your website or social media."
"However, the process can be painful. It involves making thousands of repetitive decisions, spending hours in the weeds, trying to determine if people are in focus, what their expressions are, and how each image contributes to the overall story," he adds.
This is why Broadbent developed a product that would help him and many others preserve their artistic energy that would otherwise be lost when culling thousands of photos at a time.
"I wanted to create something that was lightning fast and eliminated the thousands of small decisions involved in culling," Broadbent explains. "This way, I could channel my energy towards the creative aspects of culling that define my photography and my style."
Narrative Select for Smarter, Faster Culling
Since launching, Narrative Select has become one of the most popular tools photographers use for culling, with 33% of photographers using it to assist in image selection. It places just between Adobe Lightroom Classic (40% of users) and PhotoMechanic (30% of users), according to a 2022 survey conducted by Narrative.
Broadbent attributes Select's popularity to reducing the time photographers spend culling by at least a half. And the creative autonomy the AI features give to photographers, while seamlessly fitting into their workflows.
The software doesn't decide which photos users should keep. Instead, it uses lighting-fast features that help photographers find successful photos in seconds. And at the same time, it highlights those photos that likely won't make it into the final gallery.
Select does this through features like Eye and Focus assessments to notify subjects who are out of focus or have their eyes closed. Also included is Scenes View, which ranks images from best to worst in each scene, and Closeups Panel, which automatically zooms in on every subject's face to save time doing it manually.
Besides its smart features, Select uses keyboard shortcuts to make it simple for photographers to rate and navigate from one photo to another quickly. The fast image import also speeds up the workflow, and users don't need to waste time waiting for photos to load each time.
Once photographers are done culling, they can import the selected files straight into Lightroom CC, Lightroom Classic, and Capture One.
Having spent years perfecting the product from the ground up, Select was only available to photographers using macOS. But it was only a matter of time before the developers at Narrative made it possible for Windows users to start culling with Select.
With 18% of surveyed photographers using Windows to edit and cull their photos, there are plenty of creatives who couldn't access the software — until now.
AI That Supports Photographers and Their Businesses
AI is everywhere, and photography is no exception. The discussion of using AI may be contentious, but many photographers have already used Adobe Lightroom's smart masking tools or Photoshop's Generative Fill, which allows extending a photo or removing or adding content using text prompts.
Tools like these still rely on the photographer making the final, creative choices that contribute to the style clients know them for. The same goes for Select. AI merely assists photographers in delivering their client galleries faster and more efficiently, without compromising their unique photography.
"At Narrative, we hold a core philosophy that emphasises the vital role of photographers in the creative process of photography," says Broadbent.
"While AI may appear to possess creative capabilities by generating innovative concepts, it lacks the fundamental attributes intrinsic to the creative process, such as consciousness, experience, and emotion. It is through tapping into these aspects of our experience that we discover the source of inspiration that we call upon in our art."
Leading with this philosophy, Narrative created Select to assist photographers in their workflow instead of automating their output.
"We firmly believe that AI should empower photographers to become the best versions of themselves," Broadbent explains.
"By alleviating the burden of countless trivial decisions, it enables them to channel their focus toward the deeply human aspects of creativity and unleash their true potential to produce their best work yet. It's not AI that will take your job; it's someone who's using AI who will."
With Select already processing at a rate of over a billion images per year, introducing the software to Windows users will bring the product to all photographers now.
Photographers using either macOS or Windows can visit the Narrative website, which will automatically download the correct software version. The minimum operating system requirement is Windows 8.
Get started with the Select Free plan, which includes a trial of Select Pro with advanced AI features. Select Pro costs $20 billed monthly or $180 on an annual subscription.
---
Full disclosure: This sponsored article was brought to you by Narrative.