Moody Andean Bear Portrait Wins Nature Photographer of the Year 2023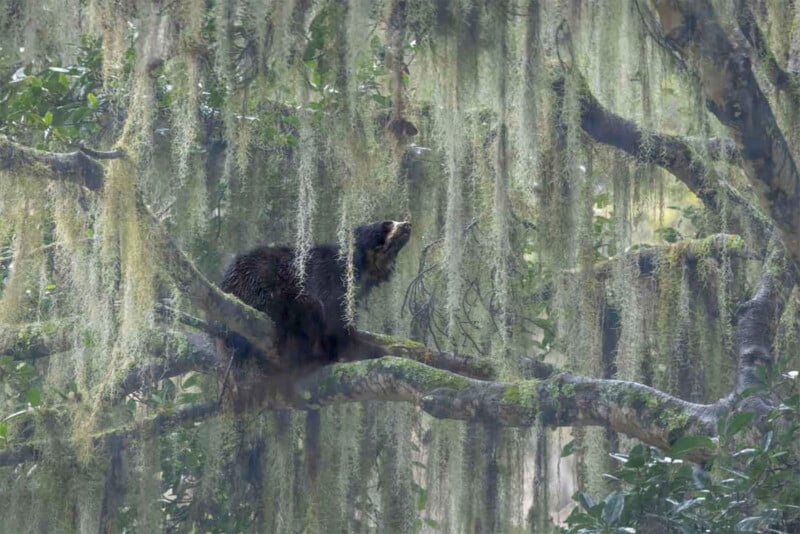 Canadian nature photographer Jacquie Matechuk has won the prestigious Nature Photographer of the Year 2023 competition for her incredible photo, "He Looks to the Heavens," which depicts a beautiful spectacled bear, also known as an Andean bear, surrounded by dreamy Spanish moss in Ecuador.
"The Spanish moss hanging from this centuries-old fig tree gives an incredible sense of three-dimensionality while the soft light filtering through the colors highlights the profound connection between species and habitat in this image," explains competition chairman Marco Gaiotti. "Finally, the pose of this spectacled bear fits perfectly into the texture of the photograph."
Of her winning image, which has earned Matechuk the title "Nature of Photographer of the Year," the Canadian photographer says, "Spanning more than 8,000km, the Andean Mountain range occupies more than a quarter of the land surface in Ecuador. Rich in biodiversity, it's also home to a unique species called the Spectacled Bear. Until planning this trip, I knew nothing about them. But as a certified bear guide, I was excited to expand my knowledge and understanding of a new species and to compare behavior and their interactions to those of our grizzly, polar, black, and brown bears."
After traveling from the Ecuadorian capital of Quito to the Andean mountains, Matechuk was struck by the rich, fertile lands of the country. She met up with a local farmer/guide in the rural mountains. Matechuk says the man is "gentle-natured" and has worked "tirelessly for decades" to observe, learn, and advocate for spectacled bears, a threatened species and the only native bear species left in South America.
"For 11 days at roughly 8,000 feet above sea level, we hiked vertical paths up and down the canyon walls, trekking through creeks, ducking out of torrential downpours, and often clambering through mud to observe these beautiful bears. In their natural habitat and with our guide's intimate knowledge of each bear, we were quickly accepted by them. We kept a respectful distance to ensure their comfort and it paid off in spades. They would nurse, fall asleep, cuddle, forage, and play, seemingly more oblivious to our presence with each passing encounter," Matechuk explains. The prize-winning photo shows "Tony," a large male spectacled bear seen frequently in the area.
Category Winners
Alongside Matechuk's overall winning image, the contest's judging panel also selected winners across more than a dozen categories, including youth categories. Each winning image is featured below and runner-up and highly commended photos are available on the Nature Photographer of the Year website. Matechuk's photo won the "Mammals" category, so the runner-up is seen below.
Birds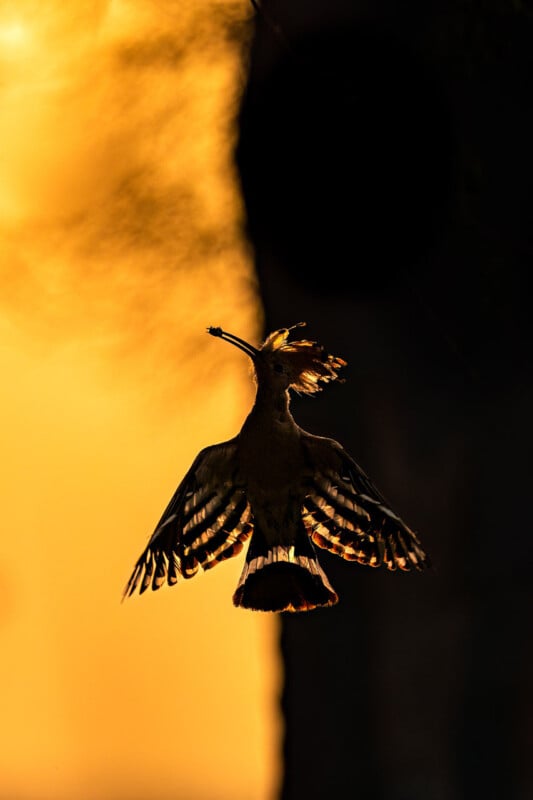 Mammals
Other Animals
Plants and Fungi
Landscape
Underwater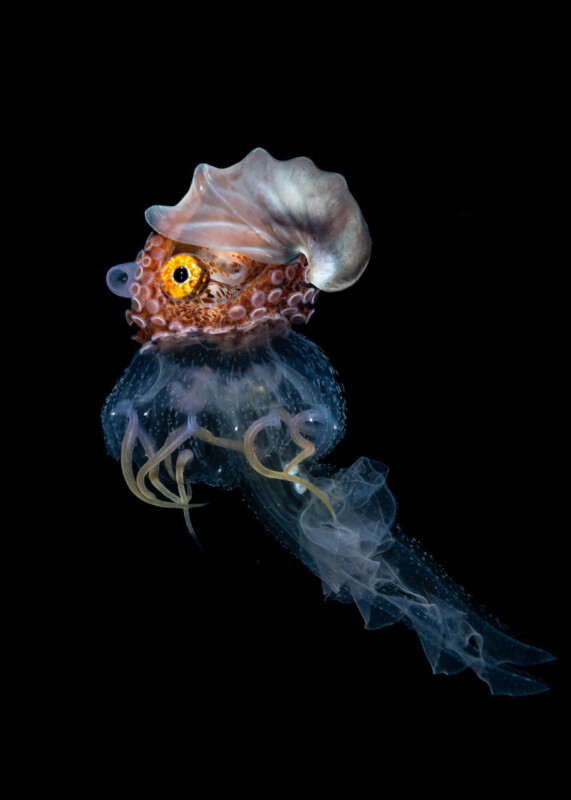 Nature Art
Human and Nature
Black and White
Animal Portraits
Nature of "De Lage landen"
Youth
Fred Hazelhoff Portfolio Award
More Information
Nature Photographer of the Year is an annual photo contest operated by Nature Talks with a grand prize of over $3,200.
Photographers from nearly 100 countries entered more than 20,000 photos in last year's competition.
The awards ceremony occurred over the weekend at the Nature Talks Photo Festival in the Netherlands. Winning images will also be part of a traveling exhibition in Europe, including in the Netherlands, Belgium, and France.
---
Image credits: All photographers are credited in the individual captions. Images provided by the Nature Photographer of the Year competition.