vivo VISION+ Mobile PhotoAwards Celebrate the Joy of Humanity
The vivo VISION+ Mobile PhotoAwards 2023 celebrates the beautiful photography that users capture using their highly capable mobile devices. Just a few years after the inaugural VISION+ Mobile PhotoAwards in 2020, the contest has grown dramatically, with this year receiving over 210,000 submissions from over 80,000 photographers in more than 40 countries and regions worldwide.
---
Full disclosure: This article is brought to you by vivo
---
The winners of the 2023 competition showcase the best and most creative work of artists from all walks of life. Together with its global imaging partner, ZEISS, this year's competition celebrates the "Joy of Humanity
The vivo VISION+ Mobile PhotoAwards exists within vivo's overall VISION+ initiative. The VISION+ initiative aims to create a visual content ecosystem for mobile photography enthusiasts and artists
The VISION+ initiative encourages content creation, education, and sharing of cultures across borders.
The initiative and photo contests like the VISION+ Mobile PhotoAwards encourage young and emerging photographers to share their work and competitions in general foster a sense of community and connection among photographers worldwide. It is immensely valuable for people to be exposed to different social issues, cultural events, and environmental change.
Across the competition's six categories, first, second, and third-place winners exemplify this theme. Among the winners of each category, Jiehan Herry Saputro's photo featured above has been named "Best Photograph of the Year."
Jiehan Henry Saputro on the Victory
vivo spoke with the overall winner Jiehan Henry Saptutro from Indonesia about their incredible victory in this year's competition.
Explaining the contrast in Saputro's winning image between the innocence of the children in the photo and the incredibly high distance they are jumping into the harbor, Saputro says that he has photographed the area many times.
"When I met them there, they were wildly jumping from high above. That's when I tried to capture an image that tells a story of children's freedom, courage, and simple joy. By utilizing the angle from below to capture the height of the boat they were from and utilizing the negative space on the right, I froze their movement as they jumped. Plus the warm sunlight was present when they jumped," Saputro explains. "It was a moment that I will always remember."
This special moment is a great example of why the best camera is the one that you have with you. "If you have a camera but you always keep it at home, you may find a beautiful moment and not have your camera with you. That's why I switched to mobile phone photography because I think cell phones are always there wherever I go," Saputro explains.
He adds that he ended up choosing a vivo smartphone because of the company's relationship with ZEISS. "vivo for me is a complete package in the world of photography and videography."
"My love for photography started from a desire to record moments to remember in the future and changed now when an achievement through work and I am very happy when there are people who appreciate a work. It's a great feeling," Saputro continues.
Saputro also took home first place in the Motion category. The other award winners in Motion and the rest of the contest's categories are featured below.
Motion
Portrait
Photo Series
Landscape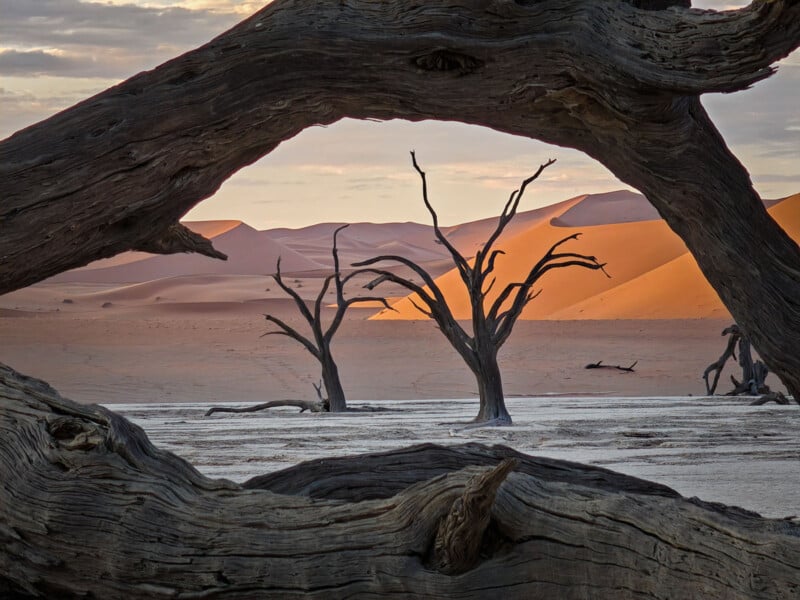 Night
News
ZEISS Professional Imaging Award
Alongside the six categories and their respective podium finishers, the vivo VISION+ Mobile PhotoAwards 2023 also includes a special ZEISS Professional Imaging Award selected by judges from ZEISS.
Chinese photographer Jiang Xinyuan earned this award for their excellent and hypnotic portrait of a Chinese opera performer preparing for a performance.
X90 Series Best Photograph Award
To celebrate the launch of the vivo X90 smartphone earlier this year, which was co-developed with ZEISS, this year's VISION+ Mobile PhotoAwards also features a special X90 Series category.
Chinese photographers Wei Dong and Ma Chen earned awards in this special category.
What Makes the vivo X90 Pro Good for Photography?
For a camera designed with photography in mind, the vivo X90 Pro certainly looks the part. ZEISS' logo, which carries significant weight for photography enthusiasts, is clearly visible near a large triple-lens array on the X90's rear. ZEISS' famous T* logo is in the center, flanked by three cameras and a dedicated flash.
X90 Pro pushes the limits of smartphone imaging with a 50MP ZEISS 1-inch Main Camera, 50MP Portrait Camera with a Large Sensor, and a 12MP Wide-Angle Camera. The main camera on X90 Pro uses a Type 1.0 IMX989 sensor, the industry's largest to date. Compared with other models with a Type 1.0 sensor, the f/1.75 large aperture and large 3.2 μm pixel (4-in-1) size of X90 Pro increase the light intake per pixel, allowing for brighter, purer night images. Compared to the GNV sensor used in the previous X generation, the new IMX989 sensor's photosensitive area has increased by 77%, with its light intake capacity going up by 43%.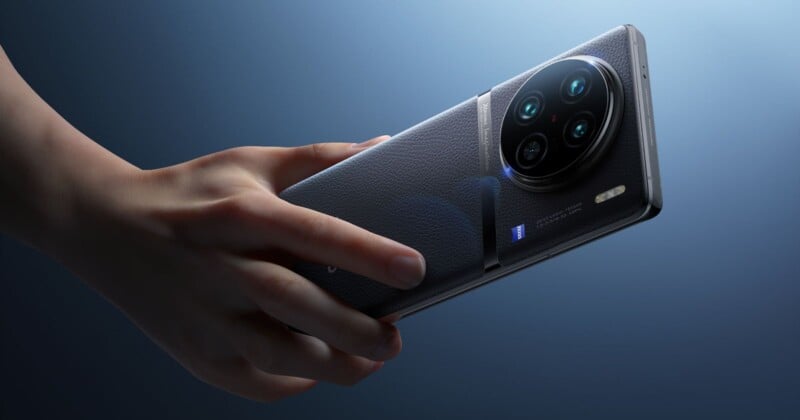 X90 Pro introduces independent optical image stabilization (OIS) technology, developed by vivo, allowing for more intelligent and precise stabilization correction compared to standard OIS. It also supports Active Centering OIS System, significantly reducing smears between frames and motion blur.
X90 boasts a 50MP VCS True Color Main Camera, a 12MP Professional Portrait Camera, and a 12MP Wide-Angle Camera. The VCS True Color Main Camera optimizes the sensor spectrum to achieve the target RGB colors better, improving native image colors, ensuring color consistency, and lowering the noise level.
Honed over the course of more than two years, this generation of the vivo ZEISS co-engineered imaging system brings forward a blend of hardware upgrades and software breakthroughs to offer an unparalleled experience. It boasts improved light sensitivity, aperture, natural color processing, and stabilization for an easy and intuitive point-and-shoot camera experience. X90 and X90 Pro feature triple rear camera systems, each with certified compliance with ZEISS T* Coating.
Brand-New vivo V29 Aims to Make Mid-Range Device Offering Professional Portrait Shooting Capabilities in Low-light
While the vivo X90 Pro+ promises incredible photography features and performance, the V29 aims to put a powerful studio-level portrait phone into the hands of consumers.
The vivo V29 has a 50-megapixel main camera with a reasonably large Type 1/1.57 image sensor with optical image stabilization. It also includes a large 0.6-inch LED ring light, called the Aura Light, to aid portrait lighting. The V29's Aura Light is bigger and brighter than standard smartphone flash, which has an exclusive feature Smart Color Temperature Adjustment, which enables the device to adapt to diverse environments with varying color temperatures. And the smartphone also has an 8-megapixel ultrawide camera.
The Global Impact of Photography
The vivo V29 is an important part of vivo's larger mission to sell smartphones that enable creativity all over the globe. No matter what smartphone or dedicated camera a person is able to afford, they should feel empowered to create art, express themselves, and share their story with others.
Photography helps countless people tell compelling personal stories. Where dedicated camera systems are very powerful, they are also relatively expensive and at times, quite hard to use, especially for beginners. Smartphones help bridge the gap between accessibility and performance.
As demonstrated by vivo's VISION+ Mobile PhotoAwards, smartphones are very capable of capturing beautiful photos. Billions of people own smartphones. That is a lot of potentially beautiful photographs, and perhaps just as importantly, a lot of people who are empowered to create art with a device they carry in their pocket.
To Enjoy Every Moment with the Joy of Humanity
Cell phone photography has reached a wide range of people around the world. With cell phone companies competing to create the best photography phones, cell phones have a special place for photographers for sure. For years, vivo adheres to the concept of "everyone is a creator", and does high-intensity research and development in imaging technology at any cost.
vivo believes that any tiny details of people's lives and those memorable times should not be ignored, forgotten, or erased. The emotions of the times and individual feelings are also what vivo cares about. That's why vivo's photography philosophy is "to make every moment count."
More on vivo
Readers can learn more about vivo's suite of smartphones on vivo's global website. Whether looking for an affordable smartphone that can take nice photos, or a phone like the X90 Pro series that puts professional photography technology right in your pocket, vivo has something for everyone — and photography is at the core of the company's mission.
---
Full disclosure: This article is brought to you by vivo
---
Image credits: Winning images courtesy of the vivo VISION+ Mobile PhotoAwards 2023. All individual photographers are credited in the captions.