How Smartphone Cameras Have Impacted Documentary Photographers
Acclaimed Magnum photographer and judge on VISION+ Mobile PhotoAwards 2021, Martin Parr has shared his thoughts on how modern smartphone technology has shaped the documentary genre and opened up new opportunities for photographers of all levels of experience.
Earlier this year, vivo launched the VISION+ Mobile PhotoAwards 2021 in partnership with National Geographic. The competition featured six judges across different genres, Parr being one of them.
The aim of the competition is to promote mobile photography and encourage participation from everyone — professionals, enthusiasts, and ordinary mobile phone users.
As the author of numerous photographic books and exhibitions and as a Magnum photographer, Parr has firsthand seen the development of smartphones throughout his career.
Not just as photographers began to use them for mobile photography but also as a documentary photographer himself, capturing the phenomenon of smartphones growing into an intrinsic part of everyday society and culture.
In a recent press interview, Parr revealed that with the introduction of mobile photography and image showcase apps, such as Instagram, a new generation of photographers has emerged.
Nowadays photographers are able to put their work in front of millions without being required to go through "gatekeepers", such as a gallery or a publisher. As more people have access to create and share their work, self-publishing tools have become more accessible and affordable, too.
"Famously, someone like Alec Soth did this with 'Sleeping by the Mississippi,' and he got Steidl to print it, having seen one of the dummies that he created," says Parr. "So there are these opportunities that didn't happen before. So that to me is one of the new developments of photography, which is very exciting."
On the flipside, Parr notes that the opportunities to earn living from working with magazines have declined tremendously but that can be offset with a growing market for prints, which can be sold by photographers across the world.
"I'm quite expensive, because I've been around for 50 years, so I've got a reputation. But you know, it is possible to actually earn a living from photography, from selling prints as much as doing anything else."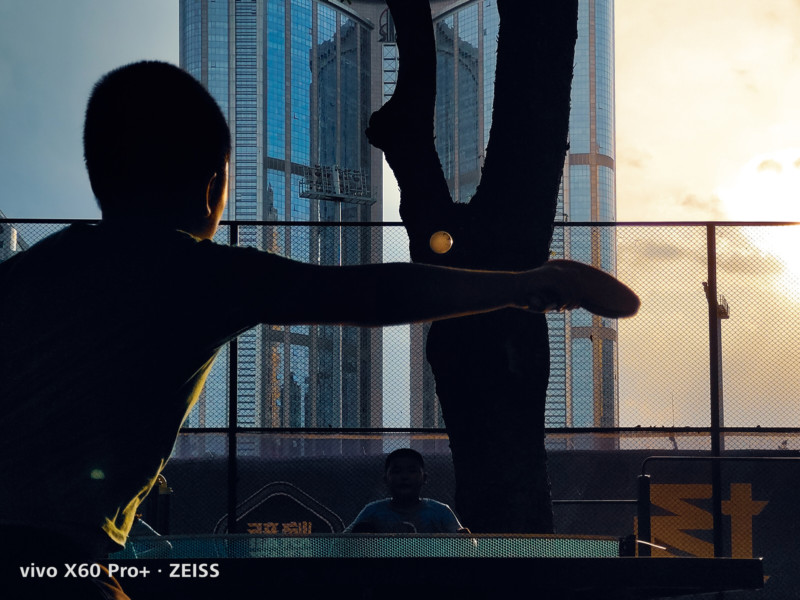 In regards to using a smartphone as part of his photography, Parr has noticed the difference in how people perceive an unobtrusive smartphone device compared to a larger telephoto lens that he regularly uses for documentary work.
He explained that using smartphones can be handy for situations that might otherwise appear tense, such as photographing strangers in close quarters or documenting someone who is getting arrested. In a situation like this, a smartphone appears less threatening because everyone has one and are used to seeing it as part of the modern landscape.
Even though smartphone cameras make photography easy and accessible for people of all ages and experiences, Parr believes that anyone who uses a camera is a photographer irrespective of what kind of camera they have. Whether it is a discrete smartphone or a professional-grade DSLR or mirrorless — anyone who takes images is a photographer.
If anything, the ease of camera use allows people to focus more on the subject matter and the creative expression instead of being concerned with technicalities and camera settings, which can appear complex for beginners. This is even more so prevalent when comparing smartphone cameras with film cameras where technical knowledge is a must for capturing a well-exposed photograph.
"So, the only thing that counts now is the quality of the story and the quality of the images that you're taking. The technical thing is all being sorted," he explains.
The deadline for VISION+ Mobile PhotoAwards 2021 entries to be submitted is September 30th, 2021. Finalists will be announced on October 30th, 2021. More information about the competition can be found on the Vision+ website.
---
Image credits: All images courtesy of vivo Vision+ Mobile PhotoAwards 2021.