You Can Get Some Really Good Deals on Camera Equipment Right Now
You can get some really good deals on camera equipment right now from OM System, Fujifilm, and Canon not to mention Apple, Shure, and Profoto.
OM System is having an early Black Friday promotion that is seeing hundreds of dollars of discounts on a lot gear.
That includes the company's popular OM-5 camera (which is $200 off before an additional $100 instant coupon can be redeemed at checkout) and a ton of lenses including the M.Zuiko 12-100mm f/4 IS Pro, the 8-25mm f/4 Pro, and the 300mm f/4 IS Pro lenses.
If you shoot OM System or Olympus (or any Micro Four Thirds system, actually), make sure to check out all the lenses that are currently on sale.
The age of the DSLR may be in the sunset of its life, but that doesn't mean they aren't still usable. Now through November 27, you can pick up a Canon EOS 6D Mark II DSLR as a body only, paired with a 24-105mm f/4, or either the 24-70mm f/2.8L II or 16-35mm f/2.8L II for $200 off.
But if a DSLR is not your cup of tea, not to worry since Canon is offering up to $1,000 off its mirrorless line including discounts to the R6 Mark II, R5, and RF24-70mm f/2.8L. An EOS R3 bundle that includes a memory card and extra battery is the most steeply discounted though at $1,000 off. You can see these and all of Canon's R-mount sale items here.
Fujifilm is also clearing house and offering up to $200 off select X-series cameras and bundles, including the X-S10 with the 18-55mm f/2.8-4 lens, the X-H2 with the 16-80mm f/4 R lens, as well as either body-only. You can check out all the qualifying products here.
Portrait photographers are going to want to check out a raft of Profoto discounts, including $600 off a B10X dual-light kit and $300 off single heads. Multiple softboxes are on sale too, including the company's three-foot octa and 24-inch beauty dish deflector plate.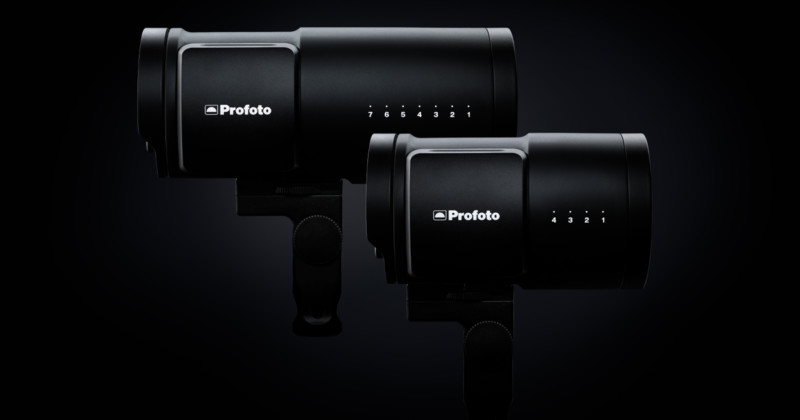 While Apple has recently released the M3 processor, that doesn't mean its M1 is any less outstanding — it's fantastic. Right now, the MacBook Pro 16-inch with an M1 Pro, 32GB of memory, and a 512GB SSD is available for $2,000, a $900 discount.
Finally, a bunch of Shure products are currently on sale including the company's VP83F LensHopper shotgun microphone, MV88+ smartphone microphone, and an absolute ton of various over-ear and in-ear headphones.