India is Rocked by Deepfake Video Scandal Featuring Bollywood Star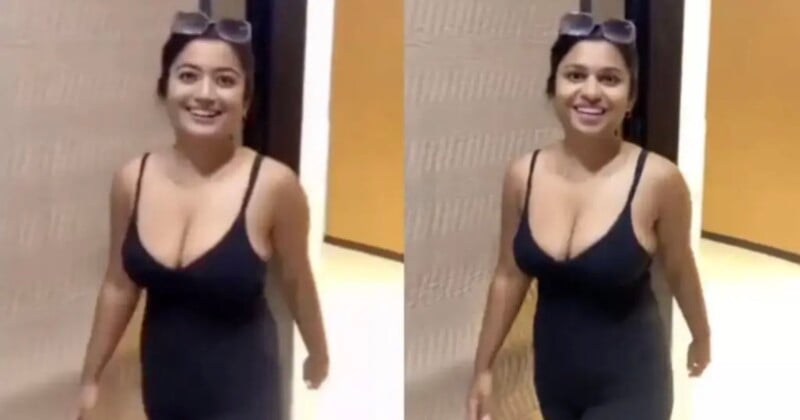 The Indian government has issued a warning about the "dangerous and damaging" implications of artificially intelligent (AI) technology after a deepfake video of Bollywood actress Rashmika Mandanna went viral.
Earlier this week, a video purportedly showing Bollywood star Mandanna — who has 39 million Instagram followers — wearing black activewear and exiting an elevator went viral on social. However, the footage was actually an AI-generated deepfake.
🚨 There is an urgent need for a legal and regulatory framework to deal with deepfake in India.

You might have seen this viral video of actress Rashmika Mandanna on Instagram. But wait, this is a deepfake video of Zara Patel.

This thread contains the actual video. (1/3) pic.twitter.com/SidP1Xa4sT

— Abhishek (@AbhishekSay) November 5, 2023
The woman in the six-second video was actually a British-Indian influencer named Zara Patel who had posted the original clip on her Instagram account.
The original video is of Zara Patel, a British-Indian girl with 415K followers on Instagram. She uploaded this video on Instagram on 9 October. (2/3) pic.twitter.com/MJwx8OldJU

— Abhishek (@AbhishekSay) November 5, 2023
According to the BBC, Abhishek Kumar, a journalist who works with the fact-checking platform Alt News, first reported that the viral video seemingly showing Mandanna was a deepfake. He posted the original footage on X (formerly known as Twitter) and pointed out that the creator had used Patel's original video to create the AI-generated deepfake — replacing the influencer's face with Mandanna's face.
'Technology is Being Misused'
Bollywood star Mandanna described her distress at the deepfaked video being circulated online and said that the issue of deepfake technology must be addressed with "urgency."
"I feel really hurt to share this and have to talk about the deepfake video of me being spread online," Mandanna says in a statement on X.
"Something like this is honestly, extremely scary not only for me, but also for each one of us who today is vulnerable to so much harm because of how technology is being misused."
In a further statement on her Instagram story, the actress says: "I worry about the future of women and girls who now have to fear even more about putting themselves on social media.
Veteran Bollywood actor Amitabh Bachchan argues that his co-star Mandanna had "a strong case for legal action" over the identity theft in the AI-generated video.
The Indian government were also forced to address the deepfake video scandal and reminded social media platforms to tackle misinformation.
PM @narendramodi ji's Govt is committed to ensuring Safety and Trust of all DigitalNagriks using Internet

Under the IT rules notified in April, 2023 – it is a legal obligation for platforms to

➡️ensure no misinformation is posted by any user AND

➡️ensure that when reported by… https://t.co/IlLlKEOjtd

— Rajeev Chandrasekhar 🇮🇳 (@Rajeev_GoI) November 6, 2023
India's Information Technology (IT) Minister Rajeev Chandrashekhar called deepfakes the "latest and even more dangerous and damaging form of misinformation and need to be dealt with by platforms".
Chandrashekhar warned that under India's IT rules, social media platforms have to ensure "no misinformation is posted by any user." Platforms that do not comply with this could be taken to court under Indian law.