OnePlus Open Review: No Skimping on Cameras Here
The OnePlus Open is not only a new entry into a slowly growing category of smartphones, it's also taking a shot at other brands in the process, of which the camera plays a central role.
OnePlus finds itself in a unique state where it's already in the North American market, yet needs to break through to appeal to masses who look to the likes of Apple, Samsung, and Google for the latest smartphone. Except foldables even the playing field quite a bit because no one can claim any real hegemony, and that's where the Open looks to open the gates for OnePlus.
To do it, the brand targeted a few key design and functionality points to clarify its position that buying a foldable shouldn't mean sacrificing much — especially when it comes to camera performance. OnePlus doesn't even shy away from saying so, but does the confidence match the output? Let's unfold this thing and see.
Design and Build
When I first held the Open, I was struck by how thin it was. Measuring 0.46-inches when folded closed, it's noticeably sleeker than the Galaxy Z Fold 5, making it much easier to fit in my jeans pocket. The phone comes with a protective case for the back and bumper for the front, but even with those on, I never felt like I was carrying a cumbersome device weeks after first touching it. It also helps that it's 40g lighter than both the Fold 5 and Pixel Fold, adding to the impression that I was holding a phone weighing about the same as a single slab.
That's a great start for a foldable phone that features a 6.31-inch AMOLED cover screen and 7.82-inch AMOLED for the main screen when folded open. You get 2,800 nits peak brightness with both, which proves to be invaluable for certain photography situations, plus 120Hz refresh rates as well. The hinge is smooth and feels satisfyingly intuitive each time it opens or closes. It's also sturdy, helping it feel reliable and flexible when experimenting with angles while taking photos.

OnePlus made a number of design choices to trim fat and cut down weight, including an omission or two that could prove vexing for some prospective users. No wireless charging is a standout in spite of the company's assertions that the Open's included 67W charger can fill that void because of its speed. I disagree, and was reminded of that fact every time I realized the phone was useless when I looked to any of the wireless chargers available to me, including in vehicles.
For a phone costing $1,700, I can appreciate OnePlus didn't take the cheap route with memory (16GB of RAM) and storage (512GB). The internal specs largely mirror those of the OnePlus 11, including the Snapdragon 8 Gen 2 processor and OxygenOS software, though other details, like the cameras, use different components.
Camera Features
The Open is something of a guinea pig if you consider the 48-megapixel main camera's (24mm equivalent) image sensor is Sony's LYT-T808, a "Pixel Stacked" sensor never seen before on a OnePlus device. Instead of arranging photodiodes and pixel transistors together, they're separated instead on two separate layers in a stack, resulting in much improved image quality with wider dynamic range and better colors. To quantify that, the company claims a 242% improvement over the Sony IMX890 image sensor in the OnePlus 11. So, while it's a Type 1/1.43-inch sensor, it's supposed to capture images closer in output to larger Type 1 sensors.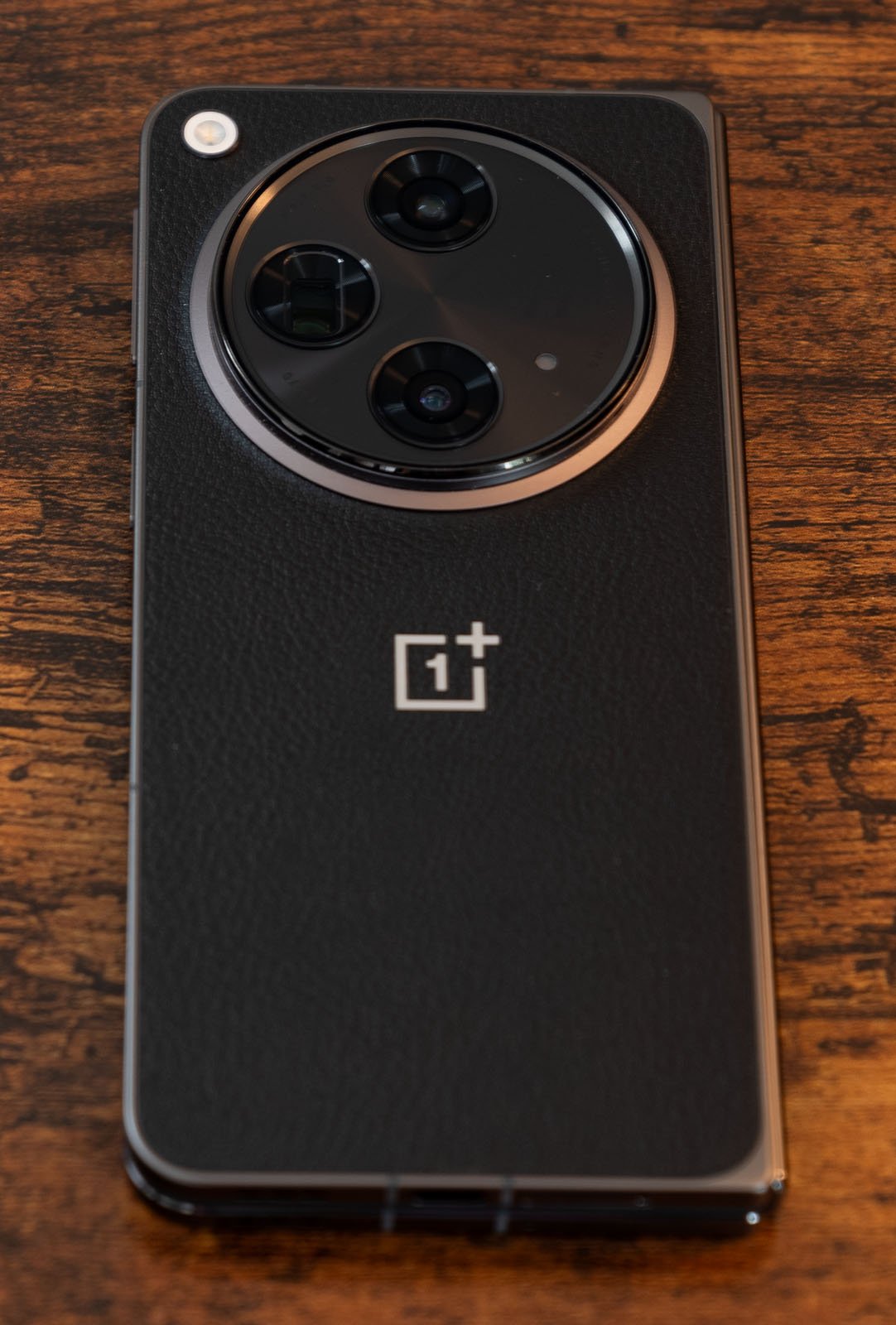 The 64-megapixel telephoto camera uses an OmniVision OV64B sensor with 0.7µm pixels and a periscope lens (70mm equivalent) with f/2.6 aperture and optical image stabilization. That amounts to a 3x optical zoom, plus a 6x hybrid zoom that is basically a crop factor.
For the 48-megapixel ultra-wide (14mm equivalent), there's a Sony IMX581 Type 1/2.0-inch sensor with an f/2.2 aperture, plus a lens with 114° field of view. The lens also doubles as a macro shooter, provided you get within about three centimeters away. While the foldable design makes using the rear cameras for selfies much easier, there is a 32-megapixel front camera on the cover screen, while the main screen has a 20-megapixel shooter, both of which use ultra-wide lenses with fixed focus.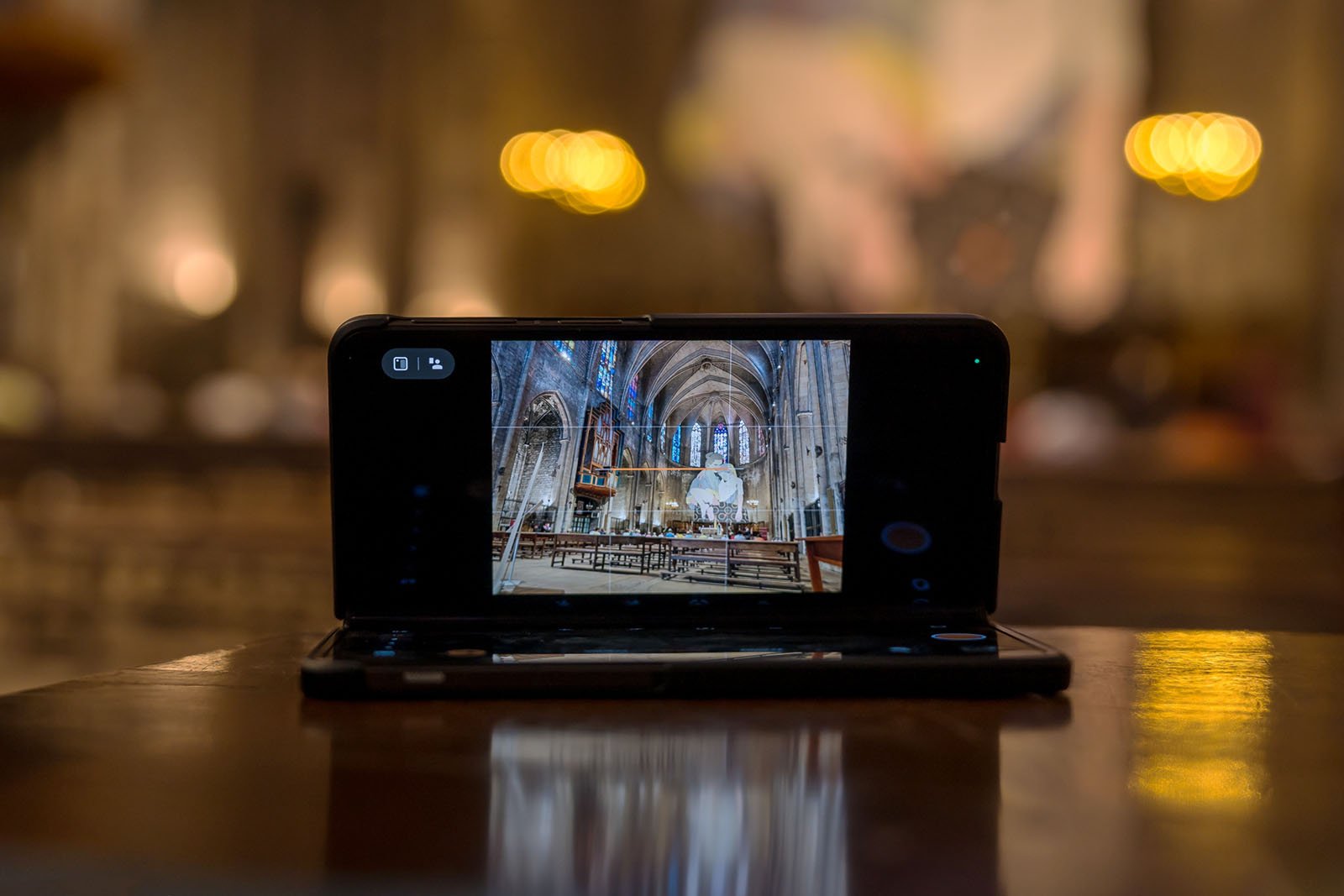 On paper, these specs are noticeably better than those offered by competitors' foldables, including for the selfie cameras, which are all but treated as afterthoughts elsewhere. Cramming this much into a thinner body is impressive, and at least for me, suggests Samsung and Google have been far more conservative that way.
Software Features
OnePlus largely carried over its software and camera layout from the 11, including Hasselblad's input and collaboration on color reproduction, filters (radiance, serenity, and emerald), and the XPan mode. There are no unique or special modes exclusive to the Open, otherwise. Apart from cutting out Tilt-Shift mode, which I actually think would've worked well with this phone, the menu here will look pretty familiar.

What's unique are the features that pop up when using the camera on the main screen. At the top left, you can choose to split the screen to see images appear on one side right after you shot them, while still having the camera ready to fire on the other half. Or you can set it so that a live preview appears on both the main and cover screens to help frame a shot the way the subject wants. For those taking selfies alone, you can switch the preview to only appear on the cover screen. These are the options when the Open is fully flat, but once you tilt it, another option appears at the bottom left to switch the preview from one side or the other. Like other foldables that do the same thing, it's super convenient when taking photos from varying angles.
Interval is somewhat hidden within the settings, but is optional in a number of the modes, which could be a neat way of shooting certain scenes when propping the phone up one way or another. Go deeper into the settings, and OnePlus offers a range for default wide-angle focal length, providing 28mm and 35mm equivalents that are essentially crop factors. But they also only apply to the Photo mode, meaning if you wanted to take advantage of the focal length in Hi-Res mode for all the extra pixels, you won't be able to. Naturally, you could just shoot at the standard 24mm in Hi-Res and crop it after, but doing it the other way would've been a sensible shortcut given it's the same image sensor anyway.
Also, for some bizarre reason, OnePlus continues to nullify the option to add XPan to the main shooting mode menu, and never explained why it does that since launching the 11. It's also not clear why the phone shoots full resolution JPEGs, but not RAW files, despite the apparent ability to do both.
Image Quality
Main camera
Despite different image sensors, the Open shoots a lot like the 11, and that likely has a lot to do with how OnePlus and Hasselblad process images on the fly. It's not just the main camera, since all the cameras tend to favor warmer tones, repeatedly pushing the white balance that way no matter what or when you shoot. It's not universal, but often skews that way.
The additional light gathering OnePlus touted as an intended consequence of the Pixel Stacked LYT-T808 sensor seems to apply more in Night mode than it does in Photo. The darker the scene, the more dramatic the differences, but compared to what Samsung and Google do with their devices, OnePlus has catching up to do with really dark scenes. Then there was the other extreme, where if it was a low-light or night setting with decent ambient light, like well-lit architecture, I had to dial down exposure to compensate for the brighter highlights. The good thing is doing so delivered excellent contrast for a great shot, not to mention OnePlus says it is addressing the imbalance with upcoming software updates.
Dynamic range is pretty good all around, with fairly impressive detail, particularly in Hi-Res mode, whereas you lose some of that shooting in Long Exposure. The Open also won't go as heavy on color as the Galaxy Z Fold 5 or Pixel Fold do, which gives photos a more authentic look.
Like those foldables, this one is ripe for experimentation insofar as where to put it, just like I did when placing it on the ground many times. I had fun trying different ways to capture a scene or landmarks, and came away liking the results in most instances. Generally speaking, I got better images with the Open than I did with the Fold 5, and the higher resolution gave me extra wiggle room for editing afterward.
Ultra-wide and Telephoto
The ultra-wide gets plenty of opportunity because tighter angles, especially from the ground up, necessitate a wider field of view. While I would've liked working with something slightly wider, I still liked how most shots turned out. It was easy to see the interface when laid down because of the screen brightness, even in broad sunlight. Edges show some degradation, but not so much when shooting at full resolution, which is nice to have as an option.
I also came away impressed with the telephoto lens, including the 6x hybrid zoom.
I wasn't sure this lens and image sensor would amount to great images, but what I captured showed OnePlus put together a very respectable shooter. For me, the real test was gauging how acceptable a shot would be, and moreover, what others concluded when seeing them. I had one person tell me they wished their iPhone 15 Pro shot that well at 5x, but of course, it's all anecdotal, though I can confidently say the Open crushes the Fold 5 in both zoom lengths.
The 3x zoom is solid and very reliable. The one challenge is capturing and freezing action shots. OnePlus needs to find a way to better manage shutter speeds because the included Action mode isn't quite polished yet.
Video Features
Video isn't bad for what you get with the Open, and being a foldable, you have some creative flexibility in how you capture a scene. You can shoot in 4K up to 60fps on all three rear cameras, maxing out at 30fps for the selfie ones. Results may not be shockingly good, but they're far from being bad. Image quality avoids several pitfalls, like excess noise or color issues, so if you're looking to trust the Open with good slice-of-life video, you won't be disappointed.
Open Rebellion or a Statement?
OnePlus strikes a rebellious tone with the Open in that it's openly challenging the foldable status quo (as it sees it) in a way that's actually not unreasonable on its face. Samsung may be considered the leader in the category, but it hasn't exactly rewarded consumers with camera performance befitting the price — a point this device illustrates.
The challenge is OnePlus isn't radically undercutting it or Google on price that much to press the issue. For a brand trying to make inroads in the high-end, the Open may stand out less for what it can actually do and more for what it costs relative to the other, more well known competitors. On paper, it's $100 less than the Galaxy Z Fold 5 and Pixel Fold, but if you consider the Open comes in one configuration that includes 512GB, the gap actually widens above $200 when you upgrade to that with either of the other devices.
OnePlus is also trying to sweeten the pot with one of the most open (no pun intended) trade-in programs available for any phone brand, where even a broken phone can chop $200 off the price. And $200 is the floor, not the ceiling. The best part is OnePlus plans to keep this deal going for a long while rather than a limited window.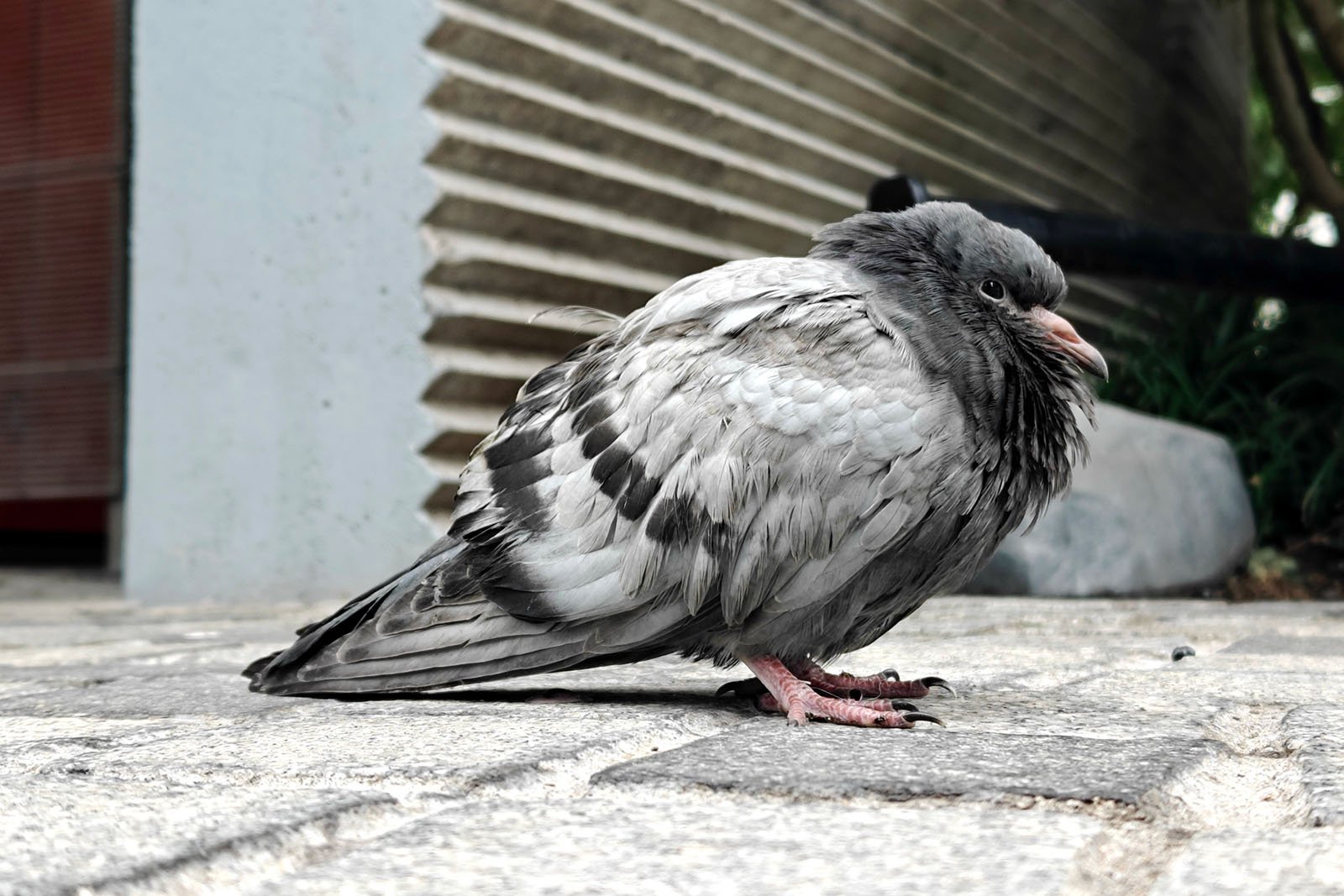 Are There Alternatives?
If you've read this far, you pretty much know the usual suspects by now. The Galaxy Z Fold 5 is the most obvious because Samsung's been doing it for years. Despite its mid-range camera array, the phone can take good photos, as I noted in my review. It's just that the cameras aren't on par with what that phone costs. The same could be said about the Pixel Fold, though you get more certainty over its camera output because results are more in line with what you'd expect from Google.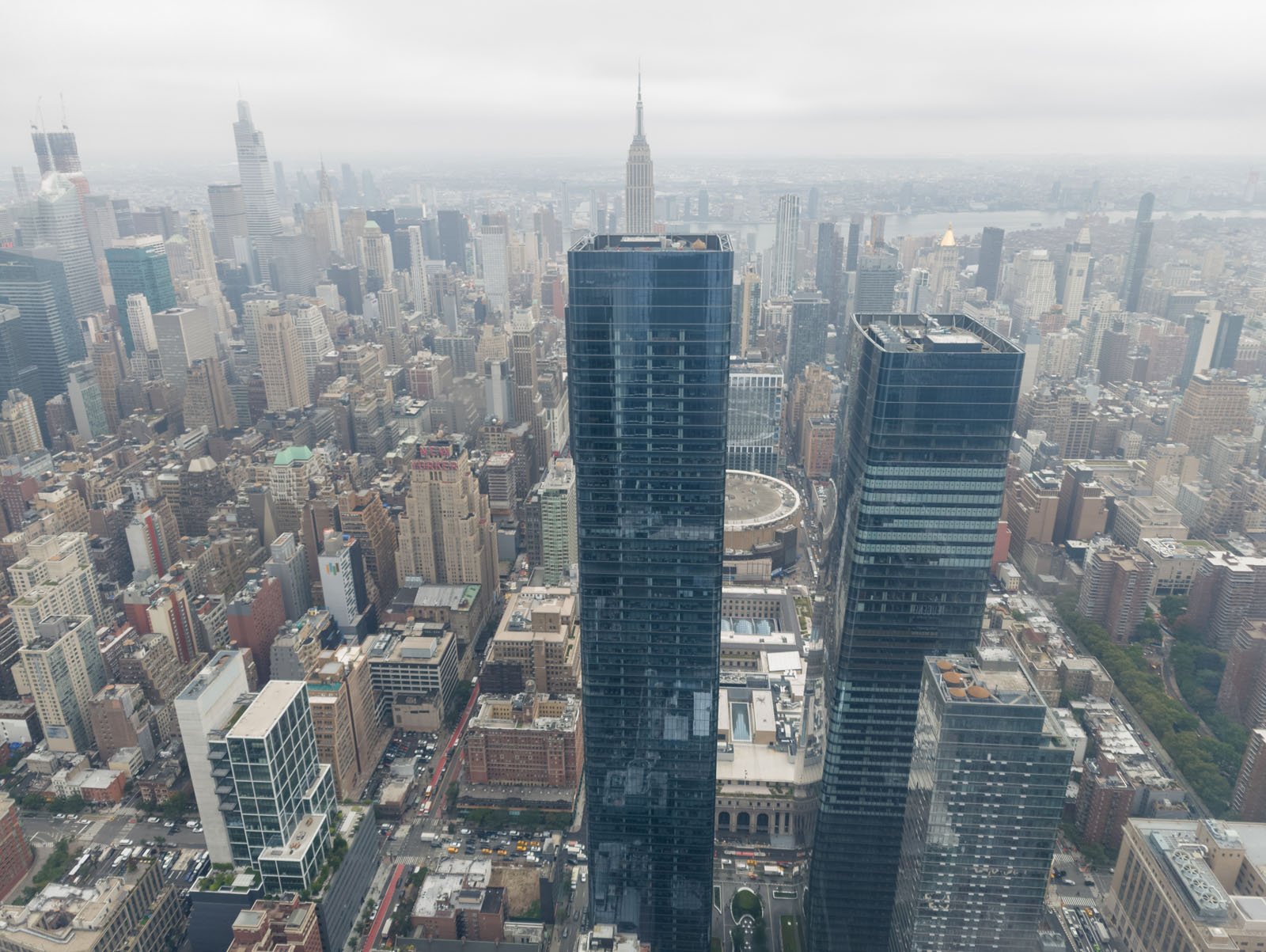 Should You Buy It?
Yes, but it is expensive. If I were to pick one foldable to buy, it would be the Open, simply because it feels great to hold and carry, with software that will surely get even better.
---
Image credits: All images by Ted Kritsonis unless otherwise noted.