Elgato's New Teleprompter is an All-In-One, Plug-and-Play Device
Elgato, a significant player in the audiovisual space, especially for content creators and streamers, has released the Prompter, an all-in-one teleprompter and monitor.
As seen on The Verge, where senior editor Tom Warren says the Elgato Prompter has completely transformed the way he works daily, the Prompter enables users on Mac and PC to easily read a script or Twitch chat while still looking practically at the camera.
This is not unusual for teleprompters, as that is precisely what they have long offered to presenters. However, what makes the Elgato Prompter distinct in the market is that it is an all-in-one system that costs $280 and is essentially a plug-and-play device.
Some less expensive teleprompters require a connection to a tablet or phone or additional power, but the Elgato Prompter is powered by the connected computer using a USB-C. It also works with DSLR and mirrorless cameras and includes nine step-up rings, ranging from 49mm to 82mm, in the box, so it should work with most camera lenses. The Prompter includes 1/4-inch threads and cold-shoe mounts for attaching microphones and other accessories.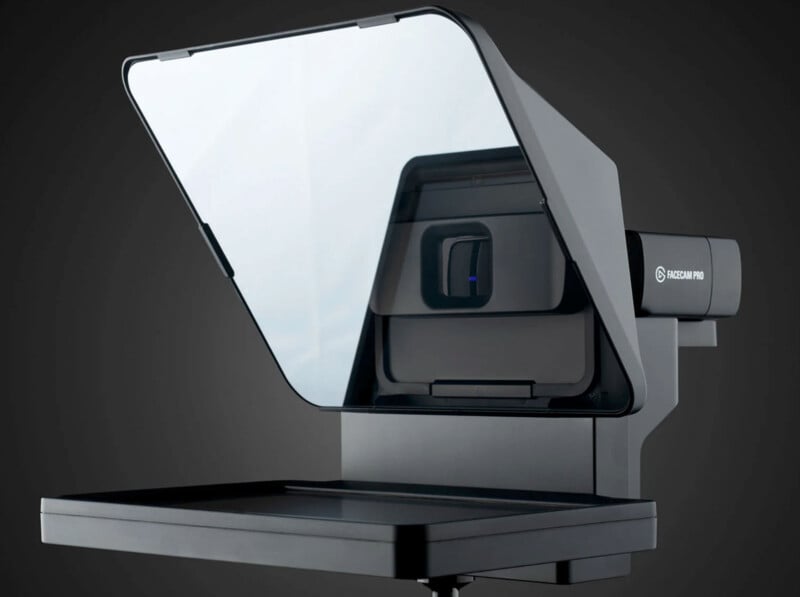 "The Prompter has a large nine-inch display (1024 x 600) that reflects onto beamsplitter glass that allows cameras to record through the glass without recording whatever you're showing on the display," The Verge says, explaining how the Elgato Prompter works. Basically, users can look directly into their camera lens to read a script or chat.
Since users are viewing the reflection of an external display, they can view anything on the screen, whether it is a script, a streaming app, or anything else. Accompanying Elgato Camera App software enables valuable features like auto-scrolling full-screen text or a Twitch chat. Users can also adjust the brightness of the Prompter's display through this app, with Warren settling on 10% brightness so that he could see through the reflected text to see the center point of his camera's lens.
The Elgato Prompter is available now for $280. Alongside the Prompter itself, Elgato also allows users to create bundles with the necessary accessories, cameras, or controllers they might need to get up and running.
---
Image credits: Elgato