DxO PhotoLab and FilmPack Version 7 Add Powerful New Editing Tools
DxO PhotoLab and FilmPack Version 7 promise to bring improved and more powerful editing tools as well as a more personalized workflow.
The FilmPack 7 update is designed for digital photographers who still love the "magic of film" as the company puts it. The changes leverage nearly two decades of research and digitization of classic film stocks in an effort to keep them alive and relevant in the digital era.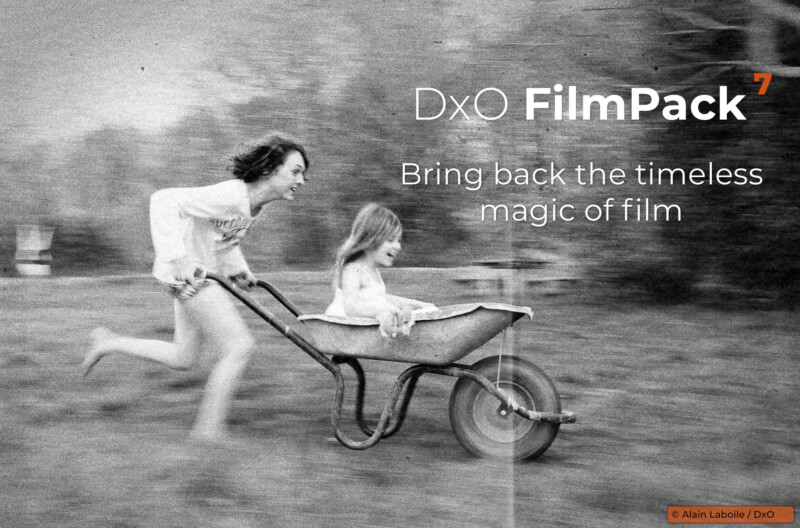 "At DxO, we love photography, FilmPack is our tribute to almost 200 years of analog history" says Jean-Marc Alexia, VP of Product Strategy. "Version 7 gives photographers who miss the magic of film the chance to immerse themselves — but with all of the convenience of digital."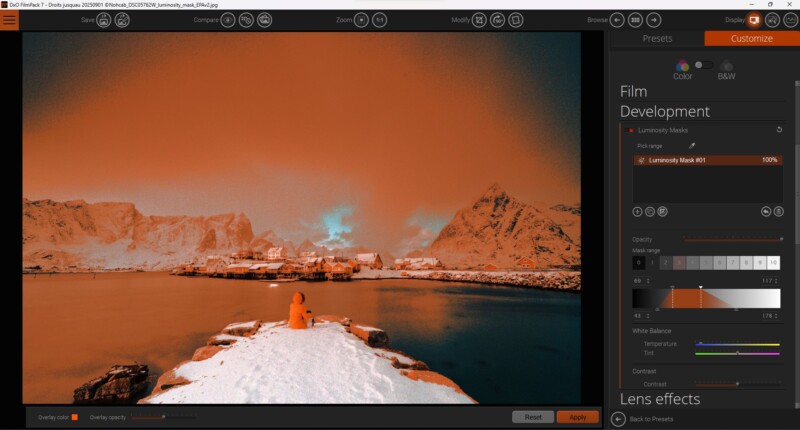 Version 7 of DxO's FilmPack adds luminosity masking to give users more control over fine adjustments of exposure, color, and contrast in their images, allowing them to target specific areas of the image for precise changes. This even includes the addition of warmth to highlights. In addition to this, version 7 adds an upgraded Time Machine mode that features a large collection of iconic photographs spanning almost two centuries with images from some of histories greatest photographers and their favorite film stocks.
With this tool, users can experience historical styles in the context of the image and apply that to their own photographs. The update includes 22 new historical images and events along with 26 new presets for a total of 94.
Finally, the updated FilmPack features five new modern analog film renderings (Cinestill Redrum 200, LomoChrome Metropolis 200, Lomography Redscale XR 200, Berlin Kino B&W 400, and Earl Grey B&W 100), 20 new digital effects, and a new series of digital renderings that will bring the total number of adjustable high-fidelity color and monochrom film renderings to 89 along with 82 digital styles.
The updated PhotoLab 7 introduces new unique color calibration and editing tools to the program along with a revamped local adjustment system as well as a powerful new black and white workflow.
"Our goal has always been to give photographers the ultimate in image quality, and PhotoLab 7 takes this another step further. Combined with our ultra-wide gamut and soft proofing functionality, the introduction of the color calibration tool and support for LUTs creates a whole new level of control," says Fabrizio Dei Tos Navalesi, DxO's Product Director.
The updated PhotoLab 7 will enable photographers to apply true-to-life, scientifically accurate color profiles to their images working in concert with one of six supported color checker charts from Calibrite and Datacolor.
In addition to the improved color accuracy and control, users will be able to leverage Look Up Tables (LUTS) within PhotoLab 7 that comes with 17 DxO starter presets. The new LUTs builds on their previous advances made in color management where they re-engineered their color processing algorithms, introduced DxO Wide Gamut our extended working color space and improved Soft Proofing mode.
"Using LUTs will enable our exacting photographers to speed up their workflow and apply their favorite style adjustments to their images," DxO says.
On top of this, Hue/Saturation/Luminosity (HSL) editing can now be adjusted locally leveraging the softwares native color wheel, black and white editing workflows have been improved giving users the ability to switch back and forth between each version quickly and easily, and finally, local adjustments have been "revamped" to give users the ability to make precise local adjustments.
The updated local adjustment tools keeps the interface cleaner and keeps the images more visible while being worked on, giving users more control and precision with the built in U-Point tools.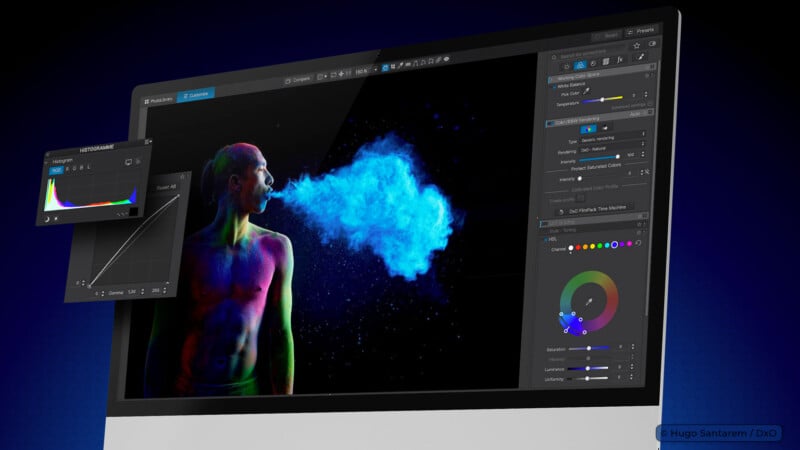 The new and FilmPack 7 and PhotoLab 7 from DxO is available now for download from the DxO Website for $139 and $229 respectively. Existing users can take advantage of a special upgrade price of $79 and $109. A 30 day free trial is also available. To upgrade, customers should log into their customer account. Version 7 does not require a subscription and can be installed on up to three computers.
---
Image credits: DxO