Three Photographers Named 'Astronomy Photographer of the Year' for Their Incredible Discovery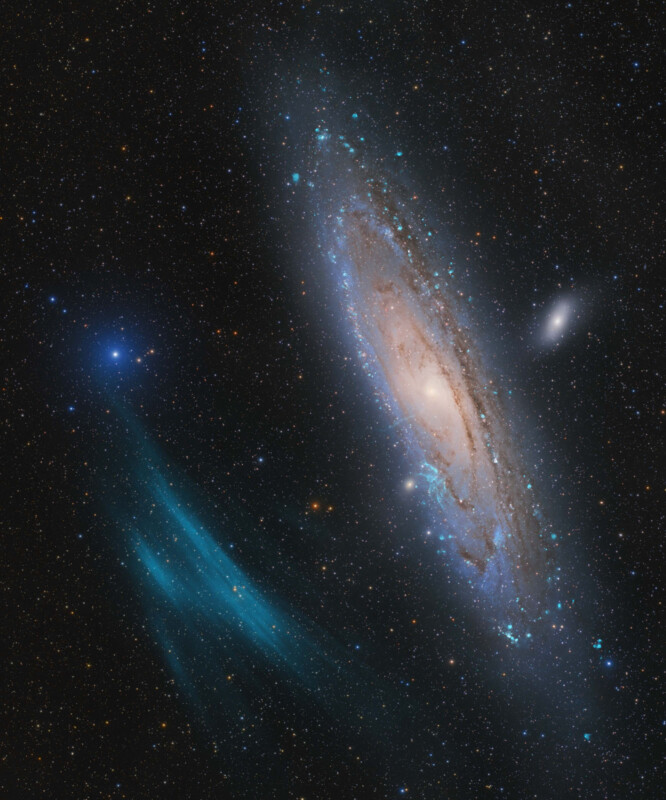 Royal Observatory Greenwich has revealed that photographers Marcel Dreschler, Xavier Strottner, and Yann Sainty have been named "Astronomy Photographer of the Year" for their stunning image, Andromeda, Unexpected.
The winning photo showcases a surprising and incredible discovery: a vast plasma arc next to the famous Andromeda Galaxy (M31).
The Royal Observatory Greenwich explains that an international collaboration of scientists is now investigating the large object seen by Dreschler, Strottner, and Sainty.
"It's an enormous honor for our team to receive this important award and we are grateful for all the support, friendship, and encouragement we have received along our journey," says Dreschler, Strottner, and Sainty. "It encourages us to continue to pursue our passion for astrophotography, and of course, research with dedication."
"What does a discovery image look like? It is mostly a blurry black and white image that depicts an almost invisible faint dot or a spectrum that is incomprehensible to us. However, that was not the case this time. This astrophoto is as spectacular as it is valuable. It not only presents Andromeda in a new way, but also raises the quality of astrophotography to a new level," says competition judge and astrophotographer László Francsics.
The Andromeda Galaxy is the closest spiral galaxy to the Milky Way and is one of the most photographed deep-sky objects. The discovery of such a large object so close to a galaxy that has been frequently investigated and studied is especially surprising. The arc has an extension of about 1.5 x 0.45 degrees and is just 1.2 degrees from the center of M31. It may be the largest such object that is this near to Earth.
Two Chinese Photographers Win Young Astronomy Photographer of the Year
A pair of 14-year-old photographers from China, Runwei Xu and Binyu Wang, collaborated on the winning image, The Running Chicken Nebula.
Judge and professional astronomer Yuri Beletsky called it a "strikingly beautiful picture."
The Running Chicken Nebula is 6,000 light-years from Earth in the constellation Centaurus.
"Thank you to the Greenwich judges. We're very glad to receive this achievement as winners of the Young Competition," say Xu and Wang.
Category Winners
Alongside the overall winners in the adult and young astrophotographer classes, top images were selected for each Astronomy Photographer of the Year competition category. The contest includes eight adult categories: Aurorae; Galaxies; Our Moon; Our Sun; People and Space; Planets, Comets, and Asteroids; Skyscapes; and Stars and Nebulae. Each of the winning photos is featured below. Andromeda, Unexpected won the Galaxies category.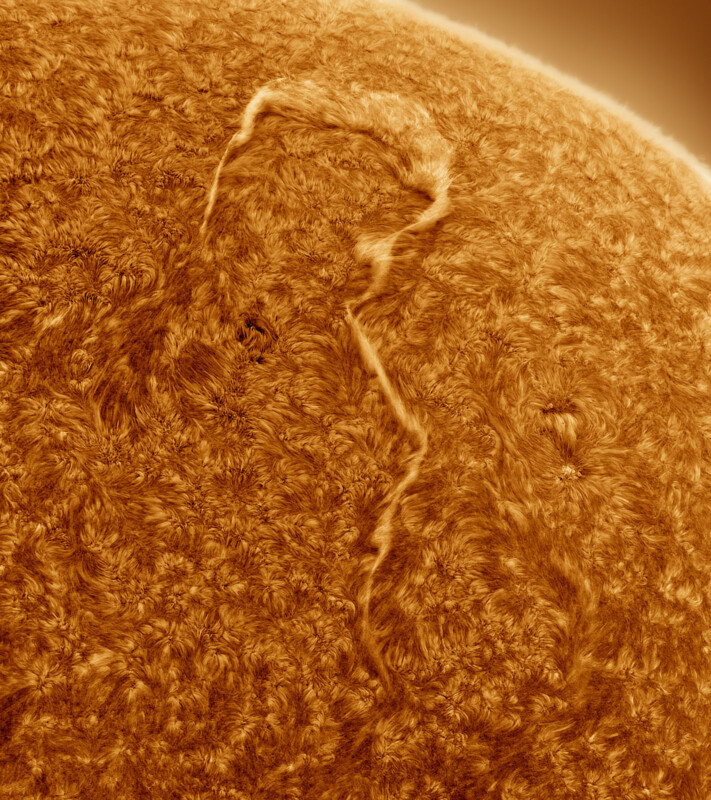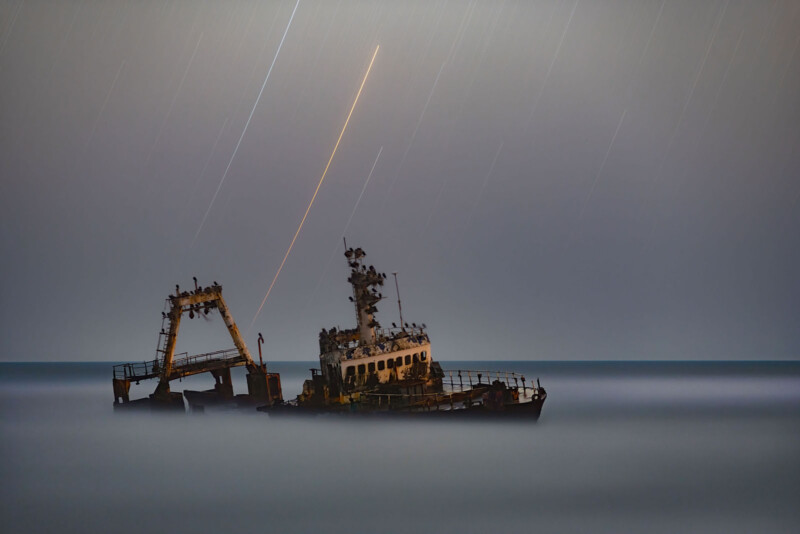 "Once again, entrants to the Astronomy Photographer of the Year competition have conspired to make things difficult for the judges, with a flood of high-quality images covering an amazing range of targets. The highlight of this year is perhaps a number of genuine discoveries being imaged, but we've had wonderful efforts in every category and I'm particularly pleased to see the continued strength of our young entrants and those eligible for The Sir Patrick Moore Prize for Best Newcomer. It has led to some intense debate amongst the judges as we try to choose the very best of the best, but we don't mind," says Dr. Ed Bloomer, astronomer at Royal Observatory Greenwich.
The Astronomy Photographer of the Year is organized by Royal Observatory Greenwich and is supported by Liberty Specialty Markets and in association with BBC Sky at Night Magazine. This year's contest featured more than 4,000 entries from 64 countries.
The winning images will be displayed at the National Maritime Museum in London beginning on Saturday, September 16. All images that were shortlisted for each category are featured in a prior PetaPixel article.
---
Image credits: All photos individually credited and provided courtesy of Royal Museums Greenwich