Panasonic Redesigns Its 35-100mm f/2.8 and 100-400mm f/4-6.3 Lenses
Alongside the new Lumix G9 II Micro Four Thirds camera, the first G Series camera to sport phase-detect autofocus, Panasonic has announced refreshed versions of two of its most popular Micro Four Thirds zoom lenses: the 35-100mm f/2.8 and the 100-400mm f/4-6.3.
Leica DG Vario-Elmarit 35-100mm f/2.8 Power O.I.S.
The Panasonic Leica DG Vario-Elmarit 35-100mm f/2.8 Power O.I.S. (H-ES35100) lens promises a fast f/2.8 aperture throughout its 35-100mm (70-200mm equivalent) focal length range.
While much is unchanged about the lens, including its compact and lightweight design, Panasonic has improved the zoom's image quality. The lens includes Nano Surface Coating to suppress ghosting and lens flare further and promises better image quality throughout the zoom range.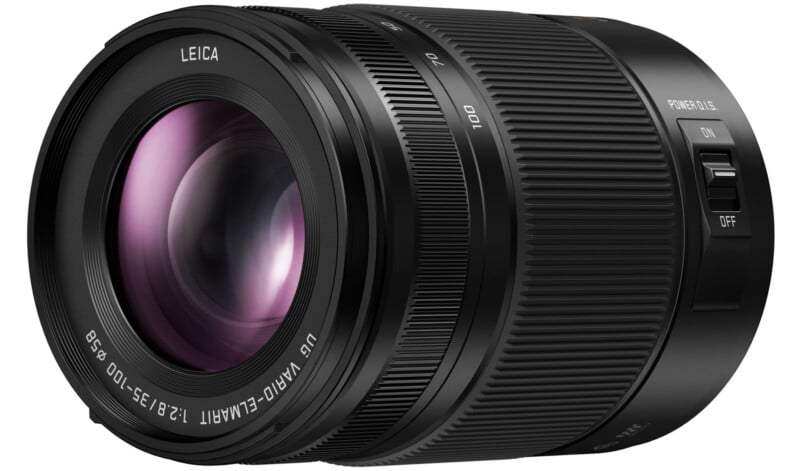 Panasonic says that the lens, now a "Vario-Elmarit" zoom instead of just "Vario," better lives up to Leica's stringent image quality standards.
Despite promised improvements to image quality, the optical design of the new lens is very similar — featuring 18 elements across 13 groups. Like its predecessor, the Vario-Elmarit zoom includes two extra-low dispersion elements and a single ultra extra-low dispersion element. The lens also still incorporates a seven-bladed circular aperture diaphragm.
The lens is still 3.93 inches (99.9 millimeters) long and weighs practically the same amount (360 grams instead of 357g). The lens also has the same minimum focusing distance of 2.8 feet (0.85 meters).
The revamped 35-100mm f/2.8 lens will be available at the end of October for $1,149.99.
Leica DG Vario-Elmar 100-400mm f/4-6.3 II ASPH. Power O.I.S.
The new Panasonic Leica DG Vario-Elmar 100-400mm f/4-6.3 II ASPH. Power O.I.S. telephoto zoom lens is identical to the previous version — with one key exception, 2x teleconverter compatibility.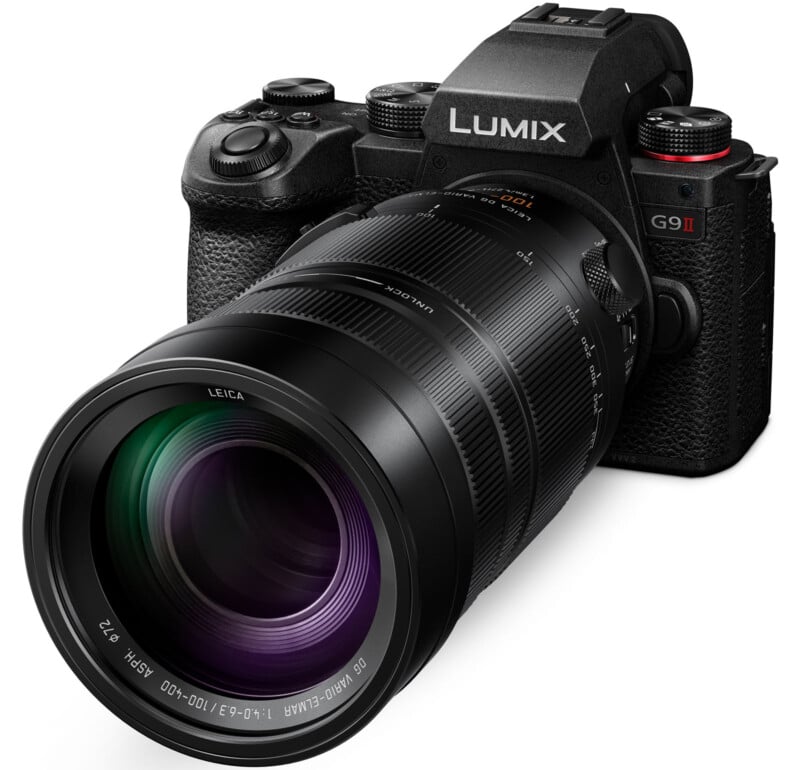 While the 200-800mm equivalent lens has long been a popular choice for wildlife photography, the new version operating with Panasonic's 2x teleconverter means that the "Mark II" lens will offer photographers a 400-1600mm equivalent zoom lens, delivering extreme reach for photographing distant and hard-to-approach subjects.
Otherwise, the redesigned 100-400mm lens is the same. It still includes 20 elements in 13 groups, a nine-bladed aperture, and a close-focusing distance of 4.3 feet (1.3 meters). However, with the 2x teleconverter, the lens will offer full life-size macro shooting in 35mm equivalent terms.
The lens weighs 2.2 pounds (985g) and is 6.75 inches (171.5mm) long, just as before, ensuring that it is as easy to handhold as before.
The new Panasonic Leica DG Vario-Elmar 100-400mm telephoto zoom lens will be in stores by the end of October and cost $1,599.99.
---
Image credits: Panasonic