eBay Launches AI Tool That Generates Product Listings From Single Photo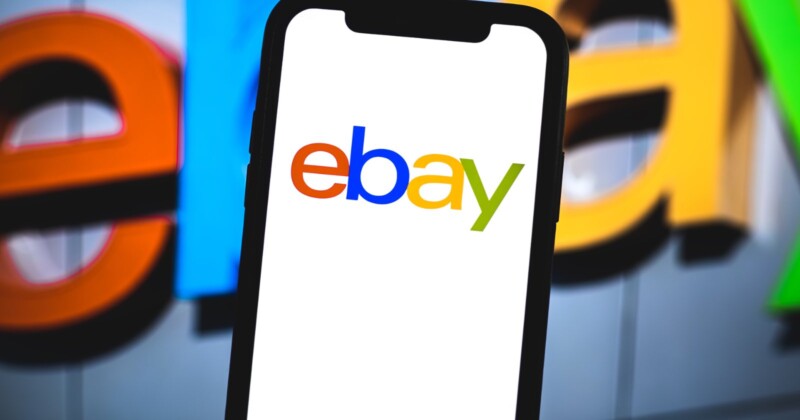 eBay is rolling out a new artificially intelligent (AI) tool that generates product listings from a single photo.
On Thursday, eBay announced that it was launching its new "magical" listing tool — which give sellers the option to create entire product listings from just a photo using generative AI.
The new tool uses AI to extrapolate details about listings from images. It uses photographs uploaded by other sellers to fill in details like a product title, description, item category, and other information that a buyer might want to know.
The company — which previously released a AI background removal tool for listing photos — says that this new feature will speed up the selling process and allow merchants to list items with ease.
"The 'photo-to-listing' tool was built internally, and the team will use the listing data generated to 'train' the model internally. eBay terms and conditions state that we have a license to use listing data," an eBay spokesperson tells TechCrunch.
"At eBay, we're using AI to reduce friction across the platform and transform the process of listing. With this tool, it makes the seller's job of listing items incredibly painless, easy, and even fun."
A Problem with an AI-Generated Camera Listing
However, TechCrunch reports that longtime eBay sellers have not been pleased with the platform's AI direction and have complained about the quality of the text that's being generated from photos.
The publication points to a post on the official eBay community forum by a camera seller named vssoutlet. The seller claimed that eBay's AI-generated text for their camera listing was misleading, "dangerously bad," and sometimes simply untrue.
Vssoutlet provides one example of a listing for a vintage Pentax K1000 SE 35mm SLR Film camera that they are selling. eBay's AI generated a description saying that the camera came with a lens kit — which was false.
Vssoutlet also claims that the AI technology in the magical listing tool selected "Black" as the body color for the Pentax SLR camera they were selling. According to the camera seller, this is also misleading as the body color is a mixture of both silver and black.
---
Image credits: Header photo licensed via Depositphotos.