Pergear's 14mm f/2.8 II Lens is Smaller, Lighter, and Still Just $279
Pergear has announced the second generation of its 14mm f/2.8 full-frame prime lens for mirrorless cameras.
The Pergear 14mm f/2.8 II lens arrives less than a year after the original version, which was announced last December.
Compared to the first-generation lens, the new-and-improved second-generation version is more compact and weighs just 17.6 ounces (500 grams).
Another significant improvement comes in the form of a reduced minimum focusing distance. While the original Pergear 14mm f/2.8 lens could focus only as close as 17 inches (0.43 meters), the sequel version's minimum focusing distance is a much closer 8.7 inches (0.22m).
Pergear has slightly changed the lens hood design this time around, opting for a built-in lens hood. Even though the lens hood is built in, Pergear says the lens is still compatible with filters using an 82mm filter adapter. Another revision is a new metal lens cover, which Pergear says is more durable and reliable.
Alongside the large focus ring with corresponding metric and imperial markings, the Pergear 14mm f/2.8 II lens includes a clicked aperture ring with full-stop markings on the barrel.
Inside the smaller and lighter lens barrel are 13 elements arrayed across nine groups — the same number of elements and groups as the original lens. Of these 13 elements, there are two aspherical, three low dispersion, and four high refractive index elements. Pergear also notes that six elements are made by HOYA, an optical company known for its excellent lens filters.
The Pergear 14mm f/2.8 II ultra-wide lens delivers a 114-degree angle of view on full-frame cameras. Pergear says the lens renders subjects with "minimal distortion," so it should be well-suited to architectural and landscape applications. The bright f/2.8 aperture also means that it should work well for night sky photography. Concerning the aperture, Pergear has moved from a 10-bladed aperture diaphragm to a new nine-bladed arrangement.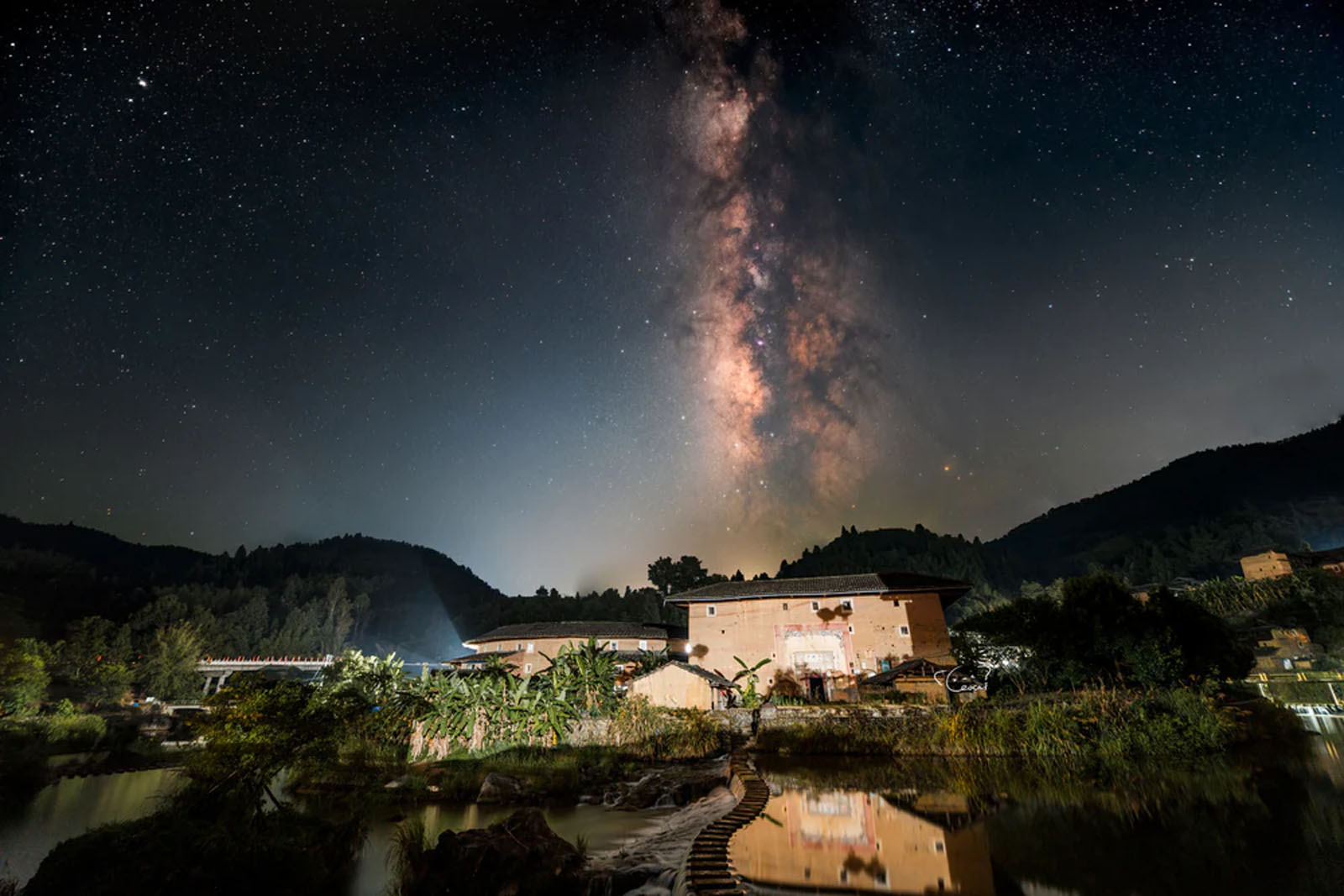 Despite the updated design, it does not appear that the Pergear 14mm f/2.8 II lens offers any changes to image quality, as Pergear has opted to use some of the same sample images on its product page for the new lens as it did for the original version.
The Pergear 14mm f/2.8 II manual lens is available now for $269 for Sony E, Nikon Z, Canon RF, and Leica L-Mount.
---
Image credits: Pergear