Sony and Nikon Say the Camera Market is Booming Thanks to China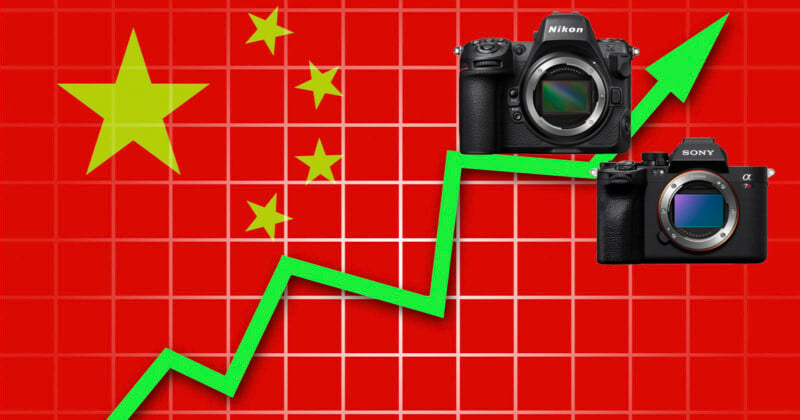 Shipments for digital cameras are at their highest point since the onset of the COVID-19 pandemic and that boom is being largely driven by China, Sony and Nikon say.
In early August, shipment reports from the Camera and Imaging Products Association (CIPA) showed an upswing in sales that was being tied directly to an increase in global tourism. However, of all countries, China was the leading driver of that demand with a massive 44% increase in sales — easily the largest sales increase for any region in the world.
Japanese camera manufacturers saw the shipment value to China increase by 33.9% year-over-year to 83.9 billion yen and shipment volume increased by 26.7% year-over-year to 710,000 units.
According to a report from Newswitch, a Japanese publication, the camera and imaging market in China is showing the clearest signs of recovery and sales in the region greatly outpaced that in Europe and the Americas. All of Asia is actually doing quite well as Japan is also seeing a strong increase in shipment numbers, but China is far and away the most visible success story.
Nikon's Director and Senior Managing Executive Officer Yoshiaki Tokunari says that the rebounding camera market, which saw a massive slump in 2020 as the world was coming to grips with the pandemic, says China is now leading the industry's recovery.
"The Chinese market is the driving force," Tokunari says. "The overall market for cameras, which are luxury items, is growing."
Sony's president Hiroki Totoki says that sales in China and Asia are particularly strong and that "the camera market is doing very well," however there remains some concerns over the economic slowdowns in Europe and the United States. Neither region is showing nearly as strong of a demand recovery as countries in Asia.
While Japan is also doing well, there appears to be some concern that the growth is not sustainable there. Additionally, according to Newswitch, executives are concerned that the economic slowdown in the United States and Europe will only get worse for the camera market. If that is the case, China will only stand out more as the driving force behind camera consumption, which will have an impact on how manufacturers market and prioritize products internationally.
---
Image credits: Portions of header photo licensed via Depositphotos.