New Adobe Express is Available Now and Built for Everyone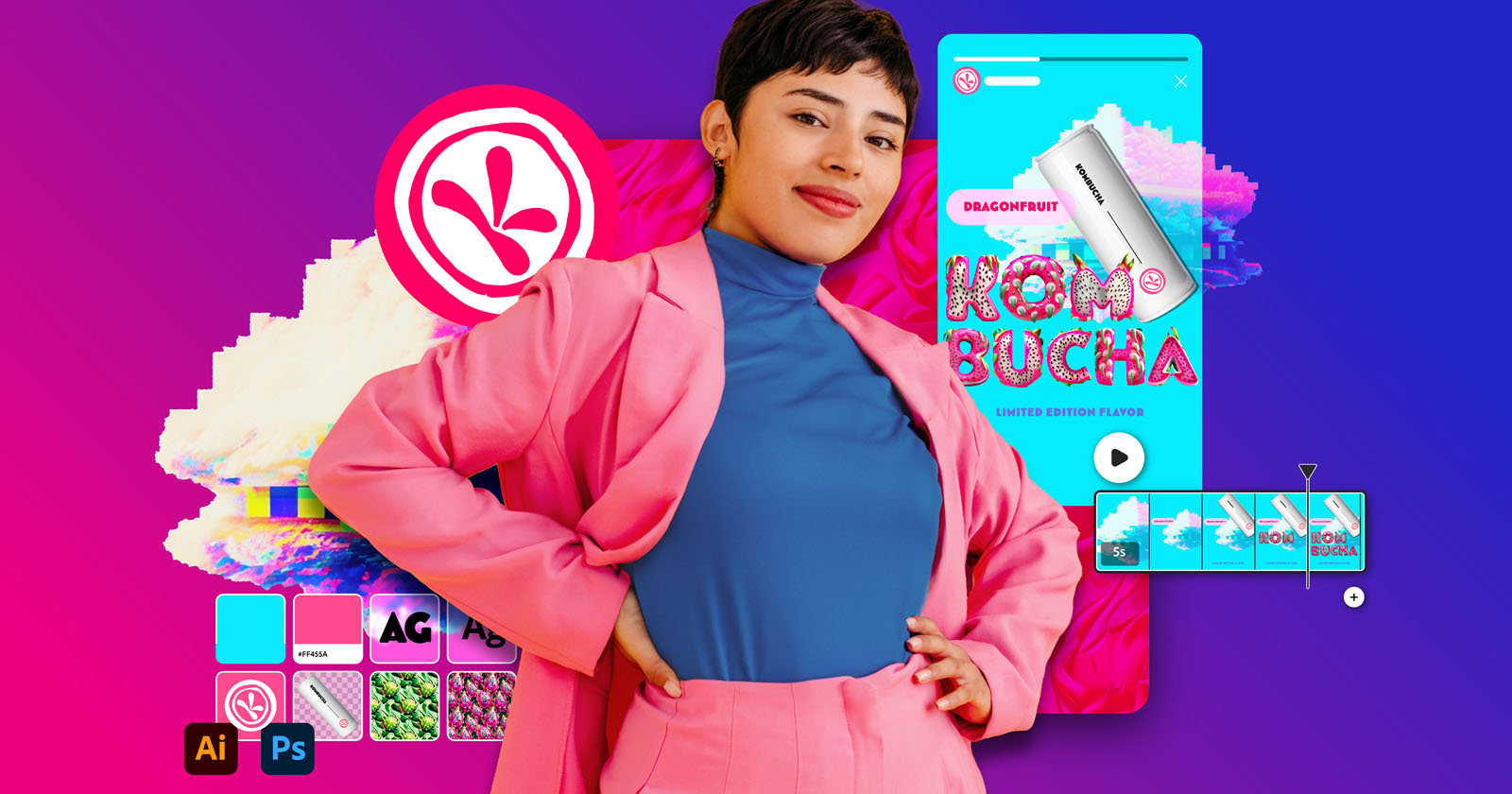 After launching a public beta of an all-new Adobe Express in June, Adobe has now released the superpowered, web-based platform to the general public.
Adobe Express is included in most Adobe Creative Cloud plans and supports rich workflows across numerous Adobe apps, including Adobe Photoshop, Illustrator, and Acrobat. Compatibility and cross-communication with these apps are crucial to Express' appeal as an all-in-one content creation platform.
People can use Adobe Express to create diverse multimedia content, including flyers, TikTok videos, resumes, Reels, logos, banners, and so much more. Express offers thousands of professionally designed templates to help users of all experience levels easily create content.
For users without their own content inside Photoshop, Illustrator, or Acrobat, deep integration with Adobe Stock allows people to locate videos, photos, and music quickly.
Given Adobe's major AI push with its Firefly technology, it is no surprise that another way to create content within Express is through Firefly. With generative text-to-image and text effects, creating content is a breeze.
"With groundbreaking innovations and generative AI at the core of Express, we're empowering an ever-expanding user base with an AI-first, all-in-one tool that makes content creation fast, easy and fun," says Govind Balakrishnan, senior vice president, Adobe Express and Digital Media Services at Adobe. "The all-new Express is revolutionizing how people turn ideas into stunning content and we're just getting started with exciting innovations across image creation, design, video, audio, PDFs and more still to come."
Adobe Express Aims to be Fun and Accessible
During a demo ahead of today's news, Adobe Express product team lead Ian Wang showed a couple of projects he built with his children. In one case, Wang and his daughter used Firefly to design a background for a video, which they animated using an Adobe Stock asset. They then used Adobe's Character Animator to have an avatar sync and animate with a voice recording Wang's daughter made. In a similar spirit, Wang's son voiced a blue alien character, automatically animated within Express.
While these projects showcased the fun people can have with Adobe Express, it also emphasized the platform's simplicity. Wang's children are not very old, but they can still flex their creative muscles within Express.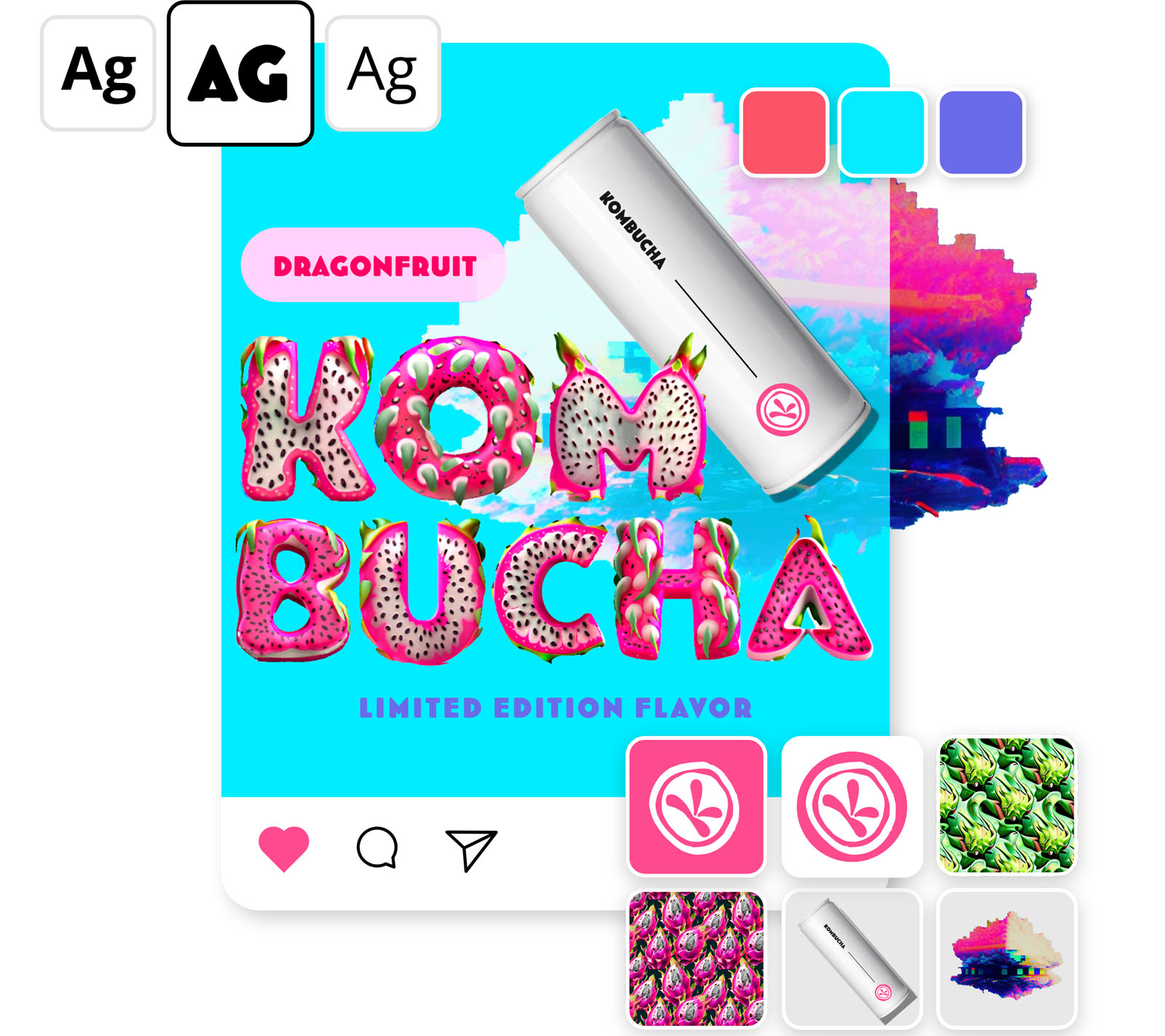 Express is Also Built for Professionals
It is important not to mistake simplicity and accessibility for a lack of sophistication. Express is not a platform just for casual creation — although it is undoubtedly well-suited to such tasks — Adobe fully believes in Adobe Express as a solution for business and enterprise customers. Adobe Express includes powerful real-time collaboration features and file syncing.
Companies need to create content faster than ever before for many different platforms. Adobe Express makes it easy to get started and build consistent content across various media formats.
"Adobe Express has empowered our creatives to focus on high-impact, high-value work while equipping other teams with a powerful but easy-to-use design tool. We can bypass repetitive, manual tasks and save time without compromising our brand or creative output," says Bridget Esposito, vice president and group creative director at Prudential.
"Ensuring that our brand is represented correctly and coherently in the digital world is paramount, and a task that is distributed across many of our global teams. With Adobe Express, we're creating outstanding and brand uniform content in a way that's scalable," adds Christina Lehnert, digital brand experience manager at Carl Zeiss AG.
Creativity for All
Adobe wants Express to be a one-stop shop for many of its users. While plenty of tasks are best tackled in other apps like Lightroom, Photoshop, Illustrator, and Premiere, for a significant amount of content creation, Adobe Express may prove sufficient.
Of course, "sufficient" is not the benchmark that Adobe aims to meet. During hands-on testing with Adobe Express in its early beta form and its current public release iteration, the app impressed with a giant library of customizable presets, access to Adobe Stock assets, and Firefly generative AI. While there remains room for improvement with Firefly, it has proven quite popular with Adobe users. Adobe celebrated more than one billion AI image generations just over a month ago.
Beyond the excellent templates, Adobe Express also includes simple solutions for numerous common problems. For example, users can instantly remove the background from photos and videos, convert videos to GIFs, and edit PDFs.
Pricing and Availability
Adobe Express is available now on desktop for free, with plans to bring Express to mobile platforms soon. The Express Premium plan is included for existing Creative Cloud members, which provides access to all of Express's features and templates. Adobe has also made Express and Firefly available to its enterprise customers.
---
Image credits: Adobe