Adobe Firefly Has Now Generated Over a Billion AI Images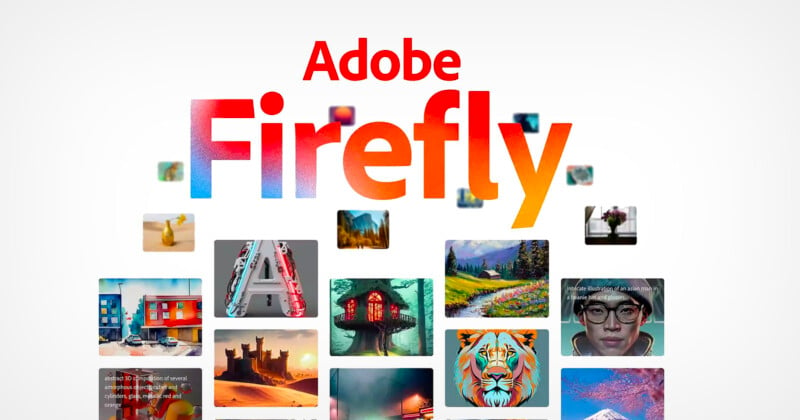 Adobe's generative artificial intelligence (AI) has been used to create over a billion images since its launch this past March, and the Silicon Valley software company isn't slowing down: Firefly availability is expanding to all global markets.
Firefly's standalone web service now supports text prompts in over 100 languages and Adobe says it plans to expand the Firefly user interface localization to 20 more languages, with versions in French, German, Japanese, Spanish, and Brazilian Portuguese available today.
Adobe says that today's announcement broadens the generative AI's reach to millions of more users which will, no doubt, propel the platform to even more usage beyond the already impressive one billion generated images mark.
"We've been amazed at how creators have been using Firefly to create more than a billion gorgeous images and text effects making it one of Adobe's most successful betas ever in just over three months," Ely Greenfield, CTO of Digital Media at Adobe says.
"Today's announcement is about making Firefly accessible to more people in their preferred languages, so they can continue to leverage our unique model to bring their imagination to life, and create the highest quality assets that are safe for commercial use."
Since its launch in March, Adobe has integrated Firefly across its software suite including into Photoshop, Express, and Illustrator. The company has indicated it doesn't intend to stop there, either. Adobe plans to launch Firefly for Enterprise later this year, once the platform comes out of beta.
"Firefly for Enterprise is designed to be commercially safe and Adobe plans to enable businesses to custom train Firefly with their own branded assets, generating content in the brand's unique style and brand language. Firefly for Enterprise addresses the surging demand of digital content at scale and helps enterprises streamline and accelerate content creation while optimizing costs," the company says.
"The new company-wide offering enables every employee across an organization, at any creative skill level, to use Firefly to generate beautiful, on-brand, ready-to-share content that can be seamlessly edited in Express or Creative Cloud. Enterprises also have the opportunity to obtain an IP indemnity from Adobe for content generated by certain Firefly-powered workflows allowing them to deploy it across their organization with confidence."
---
Image credits: Adobe