Light Lens Lab is Recreating the Legendary Cooke 75mm f/2 Speed Panchro II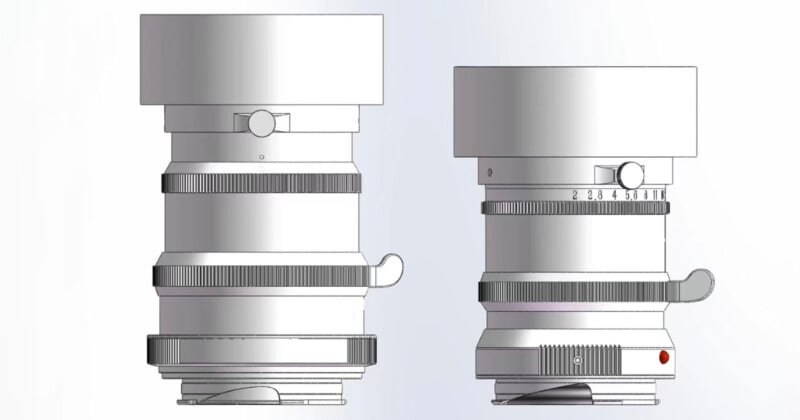 Light Lens Lab is developing a new 75mm f/2 Speed Panchro II lens for M-mount, following the company's popular 50mm f/2 Speed Panchro II prime lens.
Like the 50mm f/2 version, which is now available from PopFlash in the United States and Shotenkobo in Japan, the upcoming 75mm f/2 lens aims to recreate a classic cinema lens.
The 75mm Speed Panchro II from Light Lens Lab promises to be an affordable and faithful recreation of the Cooke Speed Panchro Series II 75mm T2.2 lens.
Cooke has faithfully recreated the classic lens in a modern form with the 75mm T2.2 Panchro/I Classic Prime Lens. The modern redesign works with digital cameras and includes lens data capture. However, the special-order lens does not come cheap: it is available for $12,900. The Cooke 50mm Panchro/I Classic T2.2 full-frame lens that inspires Light Lens Lab's 50mm f/2 Speed Panchro II lens is even pricier at $14,000.
Light Lens Lab, a specialty lens maker based in China, focuses on recreating classic lenses at much more accessible prices. For example, Light Lens Lab offers recreations of highly sought-after Leica lenses, such as the 50mm f/2 Elcan for $799 and the Light Lens Lab 50mm f/1.2 ASPH "1966" lens, which has already sold through its preorders.
"Light Lens Lab currently offers exacting reproductions of history's most legendary photographic optics. The designs and processes of the original optics are followed meticulously, our lens elements are carefully crafted right down to the original chemical formulas. Our lenses are made by hand and assembled in-house in small batches to ensure the utmost build quality," Light Lens Lab explains.
As Richard Clompus explains in his PetaPixel review of the Light Lens Lab 50mm f/2 Speed Panchro II, the "Cooke Look" remains highly attractive to modern filmmakers. The characteristic 3D rendering of Cooke's cinema lenses is on display in famous films like The Godfather, Taxi Driver, and Raging Bull, among many others.
While Cooke offers modern versions of the lenses, some people still want the originals and they can cost $15,000 or more, which is well outside the reach of most filmmakers and photographers. The modern iterations are also extremely expensive.
Does the Light Lens Lab 50mm f/2 recreate the famous Cooke look? Clompus says yes. It is safe to assume that the 75mm version in development will, too.
When discussing if people should buy the 50mm f/2 lens, Clompus writes, "The short answer is yes. Having extensive use with many of Leica's 50mm lenses, the Speed Panchro II replica lens is a fresh new experience. It provides film and digital photographers an opportunity to create images from a prior era with modern cameras. No doubt videographers will also take a keen interest in this lens. The unique imaging characteristics can't be duplicated with a modern lens using a diffusion filter or a slider adjustment in Lightroom."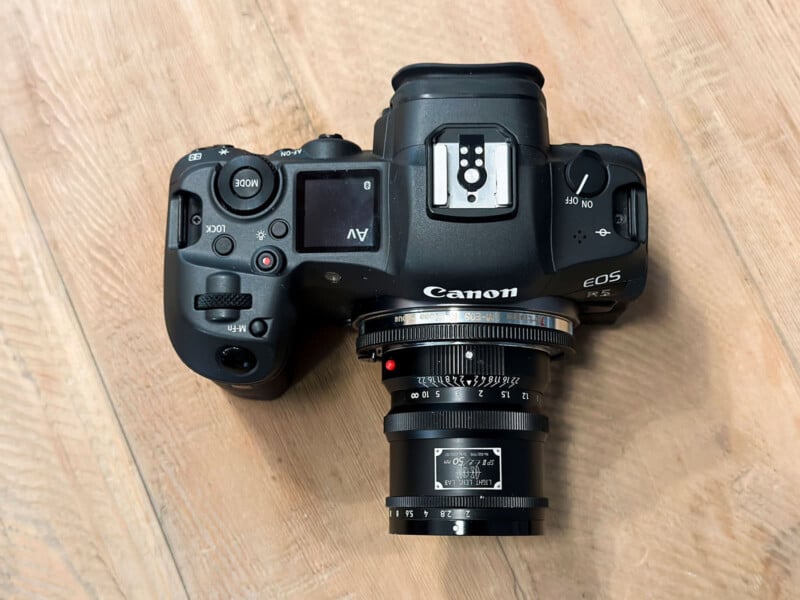 As for the upcoming 75mm f/2 Speed Panchro II lens, Light Lens Lab explains that the initial lens design has been modeled and the company also has a projected MTF graph available. The update comes about eight months after the initial design stage for the lens began in earnest. At that time, Light Lens Lab was investigating a disassembled original Speed Panchro 75mm f/2 lens that someone donated to Light Lens Lab and had proposed an MTF chart. The updated MTF charts are very similar to the ones from January.
At the time of publication, Light Lens Lab had not offered a release window or expected price range for its 75mm f/2 Speed Panchro II lens.