Fujifilm XF 8mm f/3.5 Review: Great Things Do Come in Small Packages
A 12mm full-frame equivalent lens isn't my idea of a versatile do-everything piece of kit, but Fujifilm really needs something like this to supplement the very expensive — and heavy — XR 8-16mm f/2.8 zoom. That is a great lens, but it's beyond many people's needs and budgets. Enter the Fujifilm 8mm f/3.5 prime.
Fujifilm XF 8mm f/3.5: How it Handles in the Field
This is an adorable lens, to say the least. The $799 rectilinear optic only weighs 7.5 ounces (215 grams) and uses very easy-to-find 62mm filters. I like the manual focus ring; it has a well-dampened feel. It's well built with full metal construction and is fully weather to the same standard as all Fujifilm WR lenses.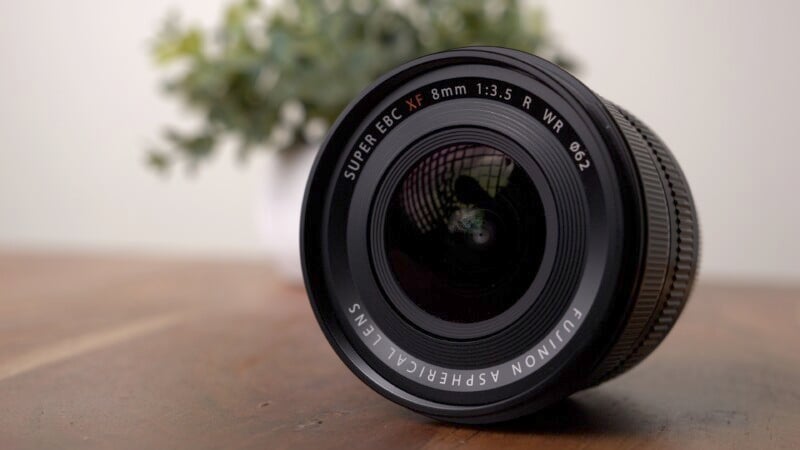 The 8mm may not have a state-of-the-art linear focusing motor, but who are we kidding? It doesn't need one. With the expansive depth of field provided by such a wide lens, it's hard not to get everything in focus. The stepping motor does a serviceable job of focusing this lens quickly and quietly.
Close-up performance is so-so. Sure, you can get quite close with it, but the extremely wide-angle coverage means your composition isn't exactly microscopic. This isn't to say that you can't get interesting close-up shots, however, as the way that such a wide lens handles perspective can be very interesting.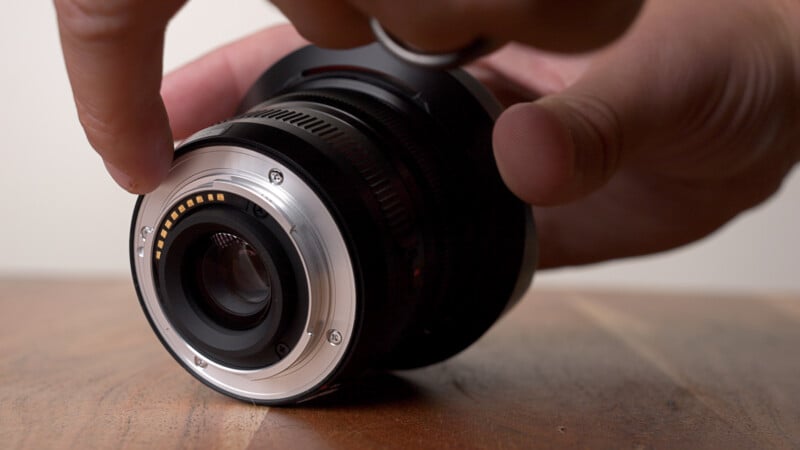 Fujifilm XF 8mm f/3.5: Image Quality
With a lens this wide you will often have the sun or other bright light sources somewhere in the frame, or just outside of it. The Fujifilm 8mm f/3.5 does manage flare very well. Even with the sun in the shot it does not lose much contrast or wash out the opposite corner. However, there is some minor ghosting present. Purple shapes and streaks are common opposite the light source, especially when the lens is stopped down.
Sadly, although this lens could be popular for landscapes, it delivers rather lackluster sunstars. They exhibit fairly chunky points with no real definition. Not the pinpoint dramatic streaks we normally hope for. Still, I think the 8mm handles bright light sources well all things considered, and I'd happily walk around with it snapping away landscapes.
Bokeh performance isn't really something to worry about with such a wide-angle lens. Only in very close-up situations will you really notice transitions from in-focus to out-of-focus areas. That being said, the 8mm does have quite smooth transitions as the background falls out of focus. It has a pleasing look for the few situations where you might have shallower depth-of-field.
But can it sharp? This is where the little 8mm performed beautifully. The lens starts out with plenty of detail even shooting at f/3.5. I barely noticed any improvement in sharpness when stopping down, although certainly, the sharpness across the whole frame gets more consistent. The corners do look blurry shooting wide open, which is quite common with ultra-wide lenses. Stopping the lens down to f/8 improved things in the corners, and if I had the light, I would generally stop down most shots taken with this lens.
Fujifilm XF 8mm f/3.5: There's Nothing Like It
The Fujifilm XF 8mm f/3.5 R WR is a really fun, easy-to-carry lens. Having such a wide look isn't something most of us need very often, but when we do, why not make it a compact and affordable companion lens. I would love this lens for traveling, or hiking trips where weight is a concern.
The look of a 12mm full-frame equivalent is always dramatic and can be used for music venues, architecture, and natural landscapes. Fujifilm needed a lens like this and they delivered a good one at that.
Are There Alternatives?
The thing is there aren't really any other options like this. The aforementioned Fujifilm XR 8-16 f/2.8 Pro zoom is certainly an option, albeit it at a much higher price and with a lot more weight to carry.
There are some boutique third-party ultra wide lenses from various manufacturers but you risk losing auto-focus and exif data. And for the price of the Fujifilm, I'd go OEM in this particular case.
Should You Buy It?
Yes. It's a sharp lens with nice construction and a take-anywhere size. If you really need this much wide-angle, the 8mm won't let you down.