The DJI Air 3 is a $1,099 Drone with Dual Cameras and 46-Minute Battery
DJI's new Air 3 drone sports both a wide-angle and 3x telephoto camera to capture 48-megapixel photos and up to 4K at 100p video. It also can stay in the air for up to 46 minutes in a body that weighs just 720 grams.
The Air 3 brings a dual-camera drone to the Air series for the first time and features dual Type 1/1.3 CMOS sensors that share the same 48-megapixel resolution to give photographers a more consistent shooting experience that is more akin to swapping lenses on their ground-based cameras than is typical of drones.
Featuring a 2.4μm pixel size, the wide camera is a 24mm format equivalent with an f/1.7 aperture while the telephoto has a 70mm equivalent f/2.8 aperture lens.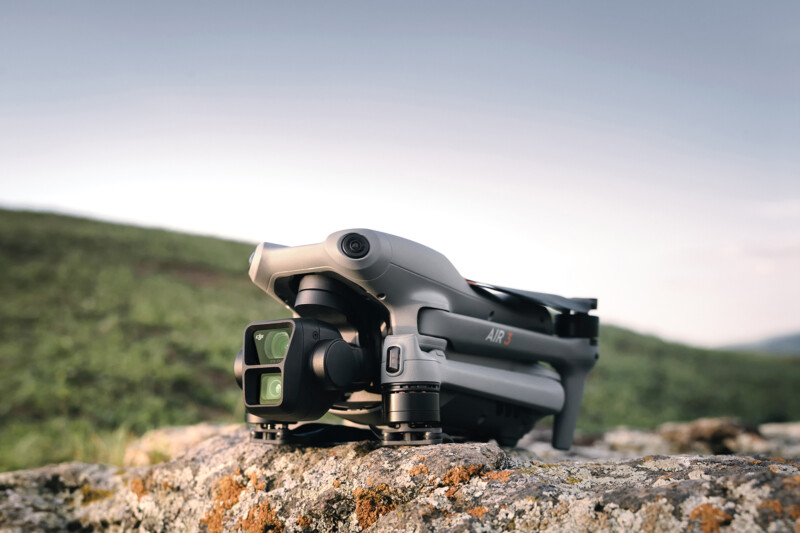 Those two sensors also support dual native ISO for direct output of 4K 60p HDR video at high frame rates and up to 4K at 100p max video specification. This is without frame-of-view cropping compared to its predecessor, the DJI Air 2S. Both can capture 10-bit D-Log M and 10-bit HLG color modes. DJI says taht the 10-bit D-Log M mode can retain more highlight and shadow details for more flexible post-production.
Below are a set of photos captured on the DJI Air 3, provided by DJI: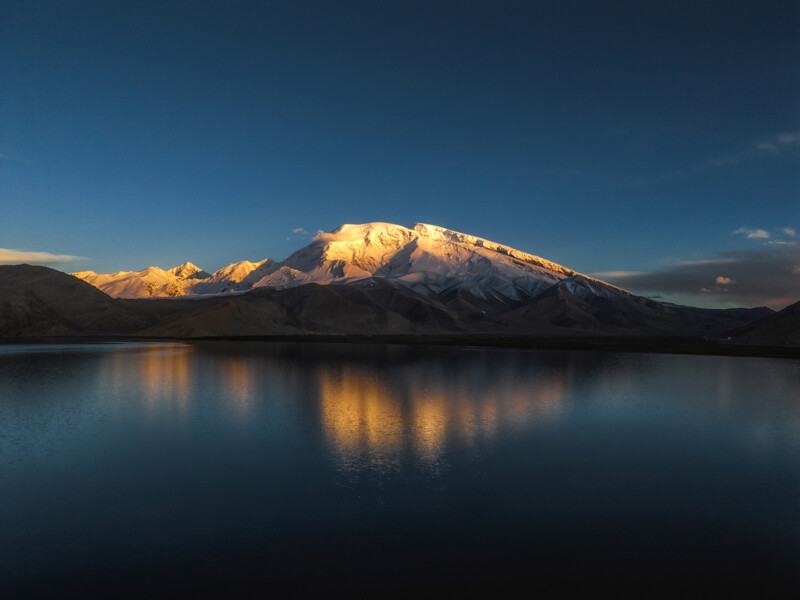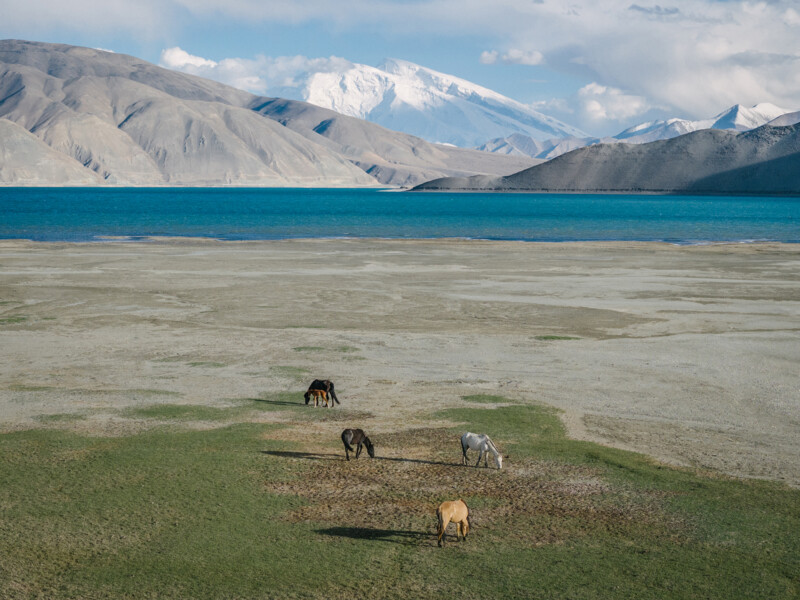 The DJI Air 3 is the first of the Air Series that also supports 2.7K vertical video shooting (9:16).
One area that has been dramatically improved versus the Air 2S, the Air 3's predecessor, is in battery life. The Air 3 has 48% more maximum flight time of up to 46 minutes. Additionally, DJI's new battery charging hub (which holds three total batteries) supports what the company calls a "battery accumulation function" where users can press and hold the function button to transfer the remaining power from multiple batteries to the battery with the highest remaining power.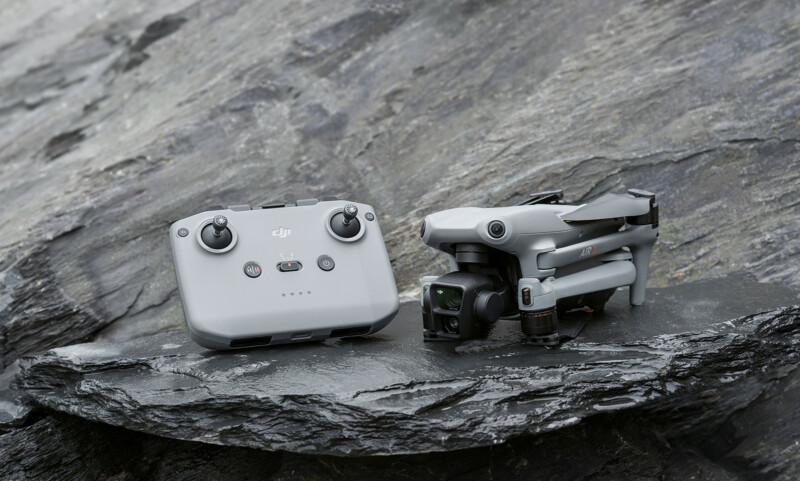 The Air 3 is also the first in the series to feature omnidirectional obstacle sensing. DJI says this feature enables comprehensive environmental awareness, allowing the drone to detect obstacles in all directions. In the front and at the back the drone is equipped with a pair of fisheye lenses to achieve forward, backward, left, right and upward sensing, while the bottom is equipped with binocular lenses and a 3D time-of-flight (TOF) to provide the omnidirectional sensing capability.
When an obstacle is detected, the DJI Air 3 can also use APAS 5.0 to actively avoid and bypass obstacles.
As far as features are concerned, the Air 3 is loaded. it supports FocusTrack on both cameras to keep a subject in the center of the frame, QuickShots like a dronie, boomerang, circle, and more. As mentioned, it also supports 2.7K vertical shooting, hyperlapse shooting, and has a Night Mode to allow it to better shoot in darker situations. It also integrates "MasterShots," which allow the drone to automatically perform diverse camera movements, shoot multiple clips, edit the clips, and add music to generate a complete video quickly.
The DJI Air 3 is available starting today starting at $1,099. A controller with an integrated display is also an option for an additional cost.
---
Image credits: DJI