Canon EOS R100 Review: It Feels Like an Old Camera, and Not in a Good Way
In my line of work, a lot of cameras corss my path. Like any good tools, they only do their best work when they match the specific tasks for which they were intended. It seems that lately, the majority of cameras I've looked at have been fairly pricey devices, so I was happy to get to review a new affordable entry onto the market. And of course, I don't have expectations that it will compete with higher-end products, but can the $479 EOS R100 even do what it was designed to?
Canon EOS R100: How It Handles
You see, the Canon EOS R100 is intended to be an affordable gateway into a more advanced camera with full manual controls, aimed specifically at beginners and smartphone users. It's very compact and lightweight, weighing in at only 12.5 ounces (355 grams), yet I do like that it has a decent grip given its smaller dimensions. However, everything about this camera seems to be shaved down for size and weight including — unfortunately — controls and useful features.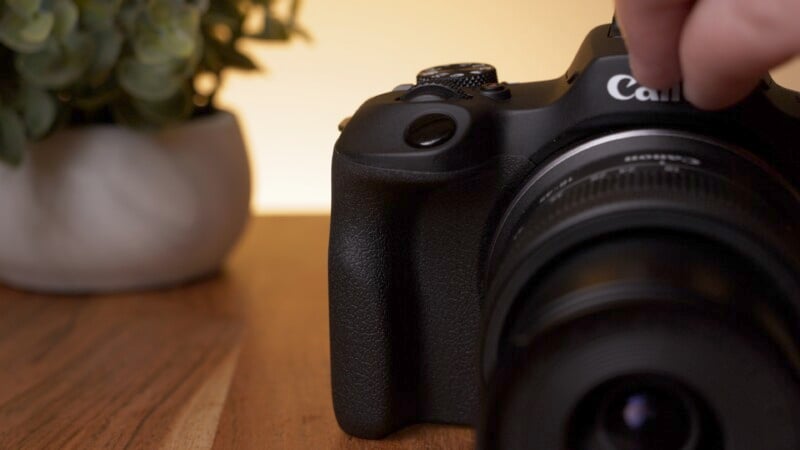 It's a barebones affair with only one control dial and a rather clunky interface to toggle between exposure settings. Sure, we have seen this before on other entry-level cameras but that doesn't mean it should be an acceptable thing to do. I'd argue that a camera meant for beginners should have as easy a control interface to use as possible, but the R100 seems to almost want to teach new users not to explore the manual controls.
The battery is the Canon LP-E17 providing 400 CIPA-rated shots, which is certainly appropriate for this price. There is only one UHS-I SD card slot but this is again perfectly reasonable at this price.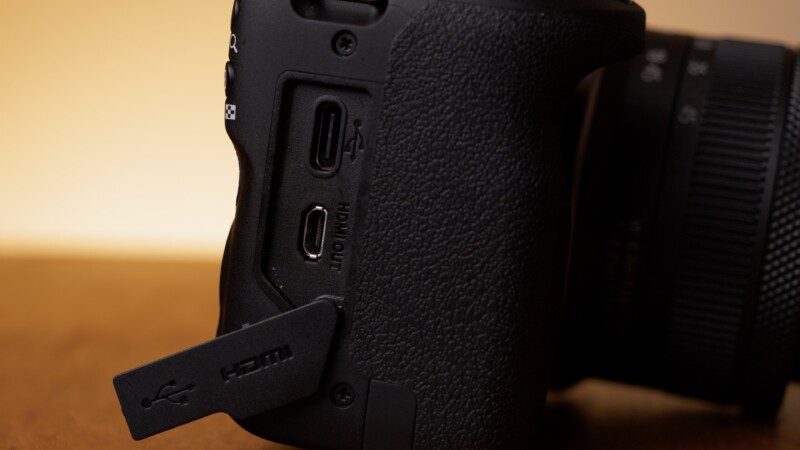 One major failing, however, is the complete lack of any USB charging. Certainly, if you want to win over the smartphone user of today, the camera should be as convenient as possible, and Canon's choice here is in contrast to that. Make space in your camera bag for the charging unit; you're going to need it.
Moving the autofocus box around the screen is done with the directional control pad or, alternatively, many turns of the control dial to scroll around the composition. I certainly don't mind a simple interface but I can't help but feel quite limited with the R100, and that is partly due to one of the most egregious omissions.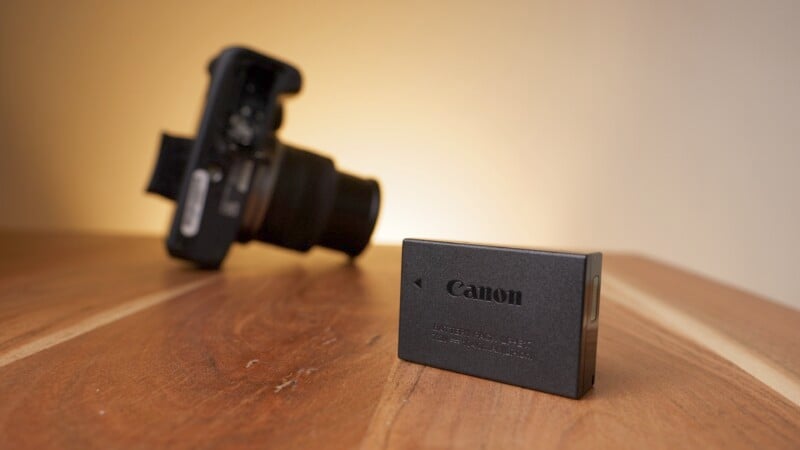 If you want a camera to be accessible to smartphone users, it needs to have a usable touchscreen interface. Furthermore, a touchscreen interface would help overcome some of the major handling issues like moving the autofocus point around or selecting which exposure value to change. Sadly, the Canon EOS R100 doesn't have one.
Canon EOS R100: Out in the Field
The Canon R100 has the excellent eye-detect algorithms that most modern cameras have and it works quite well for casual portraits and family shots. Missing though are the more advanced subject detection modes such as animals or vehicles, but I understand when trying to keep the price down some things have to be left out. There is no tracking focus beyond people's faces and eyes, but the classic single-point box or zone still works fine.
When it comes to displays, I again expect to see some reduced numbers to keep the cost down. We have a 2.36 million dot EVF which is par for the course. However, the refresh rate is limited to 60 frames per second which is itself not a big deal, but the magnification is quite low and gives the feeling that you are viewing your environment down the end of a dark hallway.
The back LCD panel is fixed in place (it doesn't tilt out or rotate in any way) and is just over one million dots in resolution and, as I mentioned before, it lacks any touchscreen capability.
With the aforementioned UHS-I SD card slot I didn't expect the camera to shoot quickly or for very long. The R100 maxes out at a very decent six pictures per second but can only sustain that for about 10 RAW files in a row before slowing down. In JPEG mode, it will go and go, though. This is a totally acceptable compromise to make to keep the cost affordable, so I forgive the R100 here.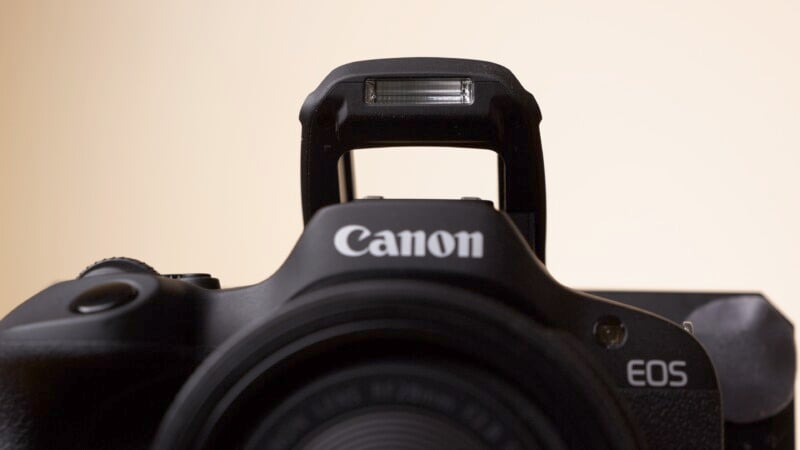 Images are excellent as usual from Canon as the 24-megapixel sensor delivers nice colors and good dynamic range. Low-light performance is decent too, and you will get the benefits over a smartphone that manual controls and a larger sensor promise to deliver. The camera utilizes an electronic first-curtain system which doesn't give rolling shutter like a fully electronic shutter would, but at the same time is quiet and stable when shooting. Snapping photos, I could barely feel any disturbance, and the camera should be able to handle sharp pictures, even at slower shutter speeds.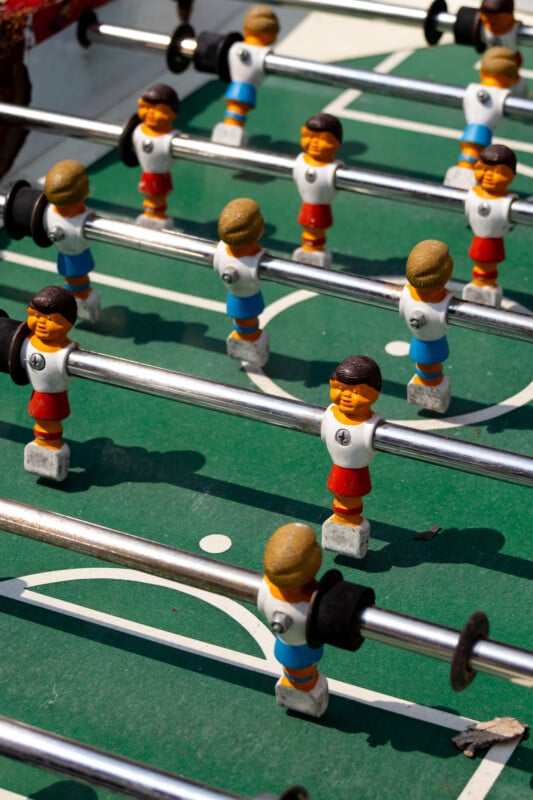 Canon EOS R100: Video Features
4K recording seems to be the minimum standard that needs to be advertised for any contemporary camera, and the Canon EOS R100 does it — barely. You can only record at 24p which won't necessarily mesh well with any other video you might want to combine from your smartphone. Even then, the 4K footage is heavily cropped which will cost you any wide-angle look you were hoping to maintain.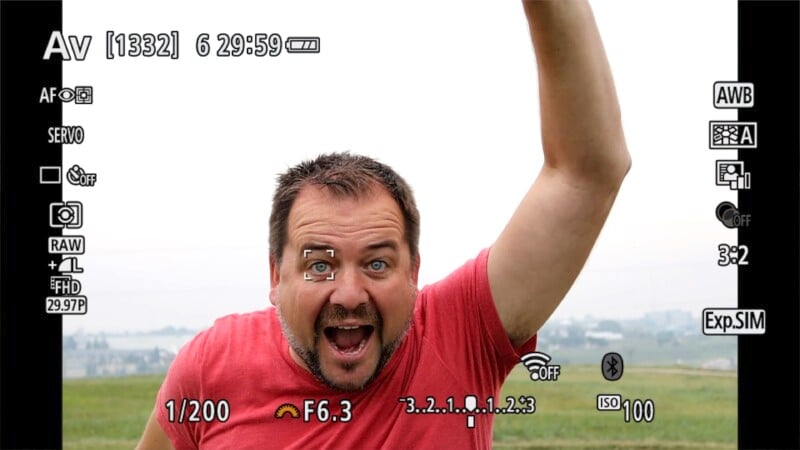 The autofocus in 4K 24p can't make use of the R100 dual-pixel AF system, so unfortunately your subjects tend to drift in and out of focus as the camera struggles to track them without it.
Dropping down to 1080p Full HD recording unlocks 24p and 30p record modes and the dual-pixel AF kicks in giving way better AF performance. But that is a significant resolution reduction versus what is common in smartphones today, which feels out of place for a dedicated camera.
Coming from a smartphone you are definitely getting better photos with the R100, but there is no compelling reason to also use it for video.
Canon EOS R100: It Feels Like Using an Old Camera
Using the R100 felt like going a few steps backward in camera technology. Yes, it's simple in its intention and design, but maybe a little too simple.
Canon does provide a fantastic line of full-frame RF lenses but given the intention to keep the price low, it doesn't make much sense to pay for them. There are only three zoom lenses for the APS-C sensor size of the R100, and sadly almost no third-party lens options to easily purchase (and those that you can won't support autofocus).
Although the $479 price is very compelling for a standalone camera, I can't help but feel like spending a little more to get something way better. Even significantly older cameras than the R100 outperform it. I don't think I would recommend this camera to many people unless the budget had to remain absolutely fixed at sub-$500. Even then, I would probably just stick to my smartphone.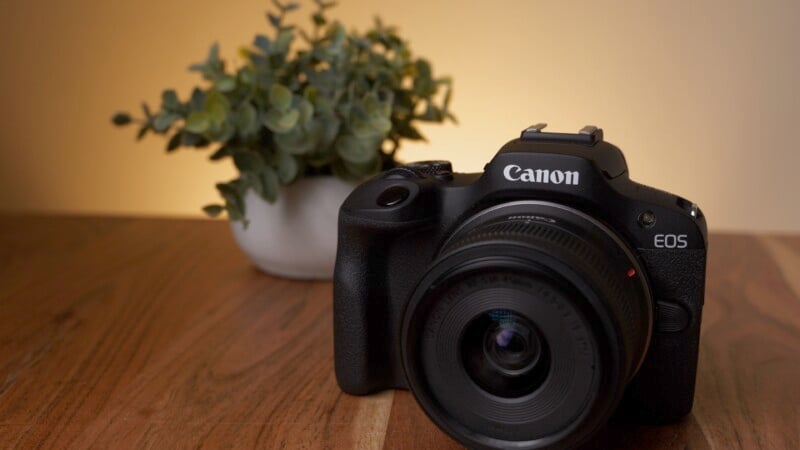 Are There Alternatives?
The older Canon M50 Mark II kit makes a lot of sense given its similar price. It's smaller, has a good touchscreen interface, and has access to some excellent dedicated lens choices. I'd probably get it over the R100 even though its lens mount might be in its last days.
The Sony a6100 has an even worse EVF, however, it gives you decent video capability, excellent autofocus performance, and a touchscreen interface. You also have access to a much more robust lens selection to grow into.
It might cost more, but the R50 is far more sophisticated. It's worth the higher cost with its nicer controls, more advanced autofocus, and better video capabilities.
Should You Buy It?
No. If we judge this camera as a way to appeal to the smartphone crowd like Canon designed, it falls short. If we judge it as a good beginner camera, it's too simplistic.