Ballet on Bonneville Salt Flats Beautifully Shows Story of 'Swan Lake'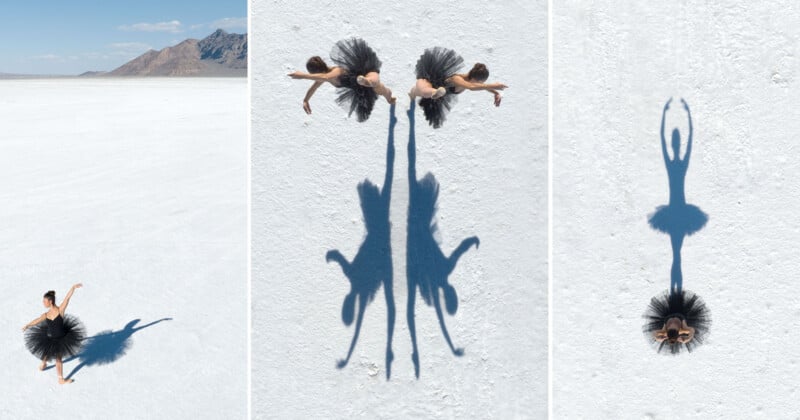 Award-winning Australian aerial photographer Brad Walls has continued collaborating with the New York City ballet to capture beautiful, artistic images of a professional dancer on the famous and picturesque Bonneville Salt Flats in Utah.
The photo shoot, like much of Walls' other work, was conducted entirely from the air. Through the unique photo series, Walls aims to explore humanity's light and dark aspects from an unusual perspective.
The shadows convey different emotions. "Depending on your state of mind, your shadow could offer comfort or reflect a darker mood," says Walls. The series, inspired by the story of Swan Lake, is fittingly photographed on a salt lake.
"While theater ballet performances are undoubtedly breathtaking, there exists a captivating harmony between the natural wonders of our world and the art of Ballet — it's a seamless fusion," explains Walls.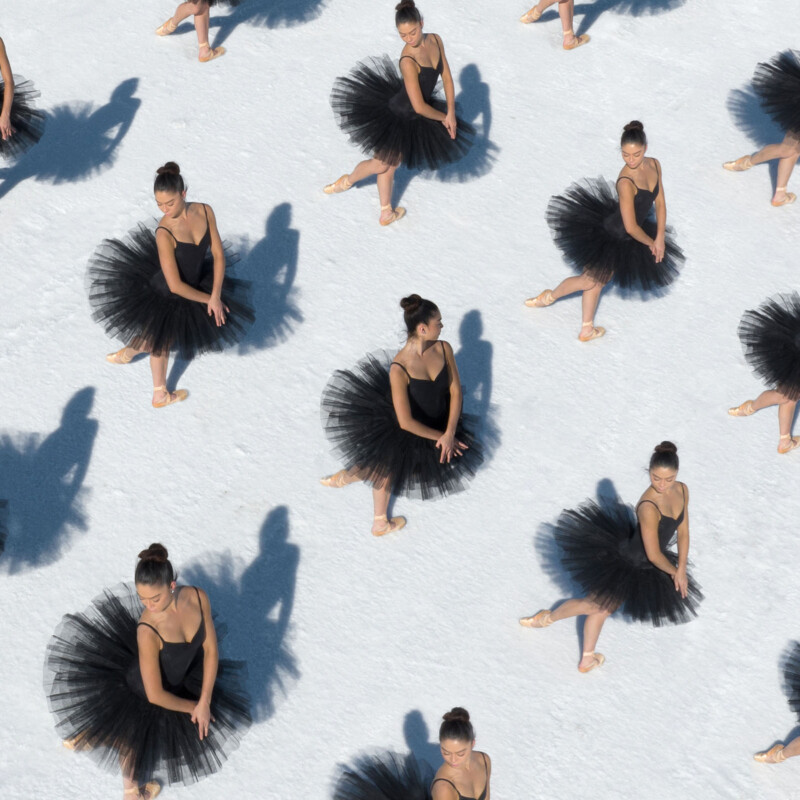 For his latest series, Walls worked alongside Sasonah Huttenbach, a former member of New York City Ballet's Corp de Ballet member.
Huttenbach was raised in Tokyo and New York City, and connected personally with Walls' pitch. "I connected with the idea. The white and black swans depicted on the salt reflected my inner conflicts that I've grappled with throughout my journey as a Ballet dancer living between Japan and now the US," Huttenbach says.
Walls used a single dancer for the series, with Huttenbach playing the role of the black and white swan alike. Walls says that using different dancers, as he has done with other ballet series, would have "diminished the poignant symmetrical struggle that I aimed to convey in my photography." Clever compositing techniques show Huttenbach multiple times in many images.
The new series will be featured alongside other ballet photoshoots, including a recent one that Walls also shot using a drone, in a coffee table book next year. Much more of Brad Walls' work is available on his website and Instagram.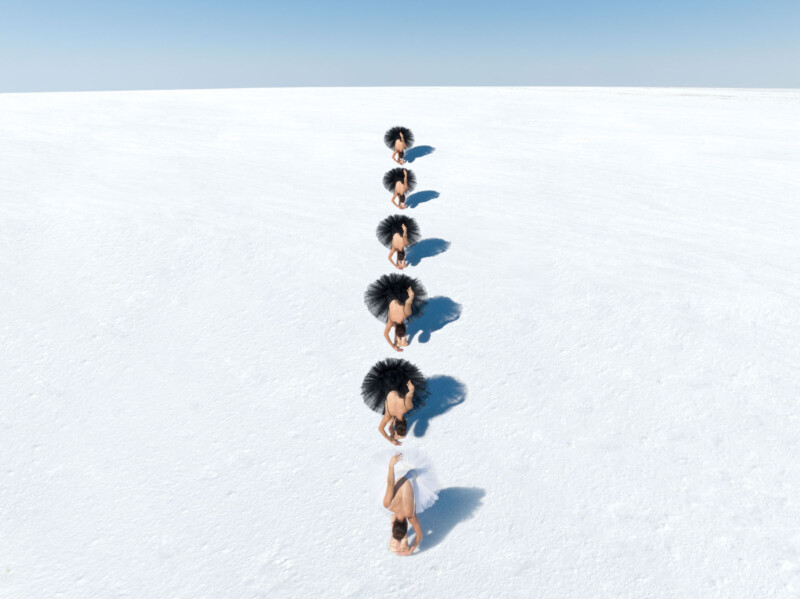 The aerial photographer has many other interesting photo series that have been featured on PetaPixel, including minimalist photos of empty swimming pools from above, a conceptual series based on 1940s fashion, symmetrical squash courts, and hypnotic synchronized swimming.
---
Image credits: All images © Brad Walls