Aerial Series Mixes 1940s Fashion with Undertones of the Pandemic
Award-winning aerial photographer Brad Walls has released a new photo series that showcases his unique take on conceptual aerial photography, drawing inspiration from 1940s fashion.
Drones as a photographic tool are rarely associated with conceptual photography and tend to be preferred for landscape, architecture, and other types of commercial photographic projects. However, Walls proves that aerial photography can give another dimension to fine artwork, too.
"Conceptual photography is mostly shot on handheld cameras, but I wanted to showcase the value of an alternate viewpoint to convey a meaningful story," he explains.
His signature style utilizes negative space, symmetry and leading lines shot top-down, such as in his earlier project this year — "Water Geomaids." Walls collaborated with a local, Sydney-based team of synchronized swimmers and choreographer Katrin Ann, who is a former competitor herself.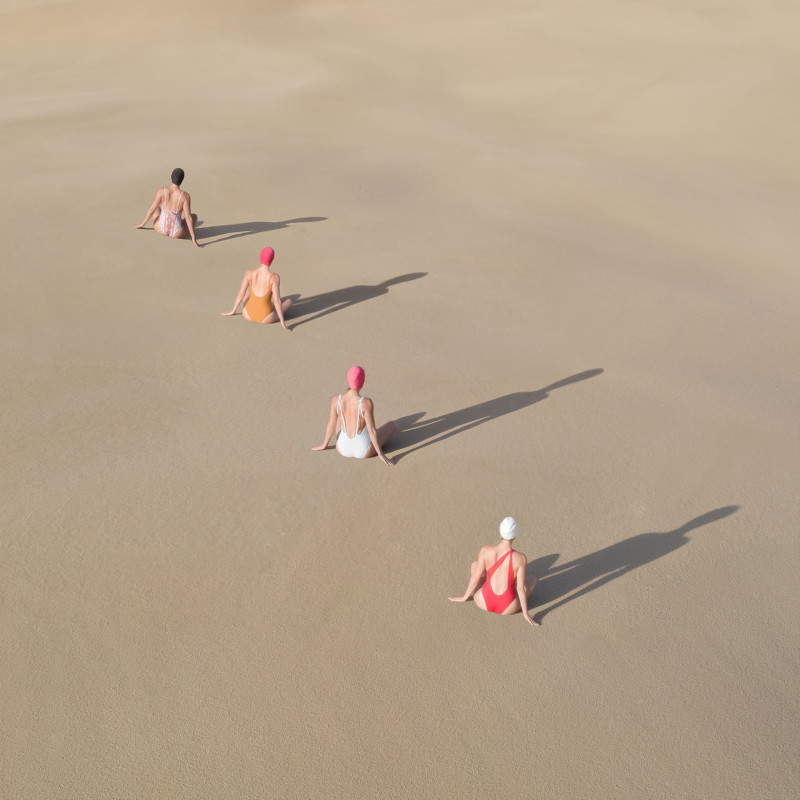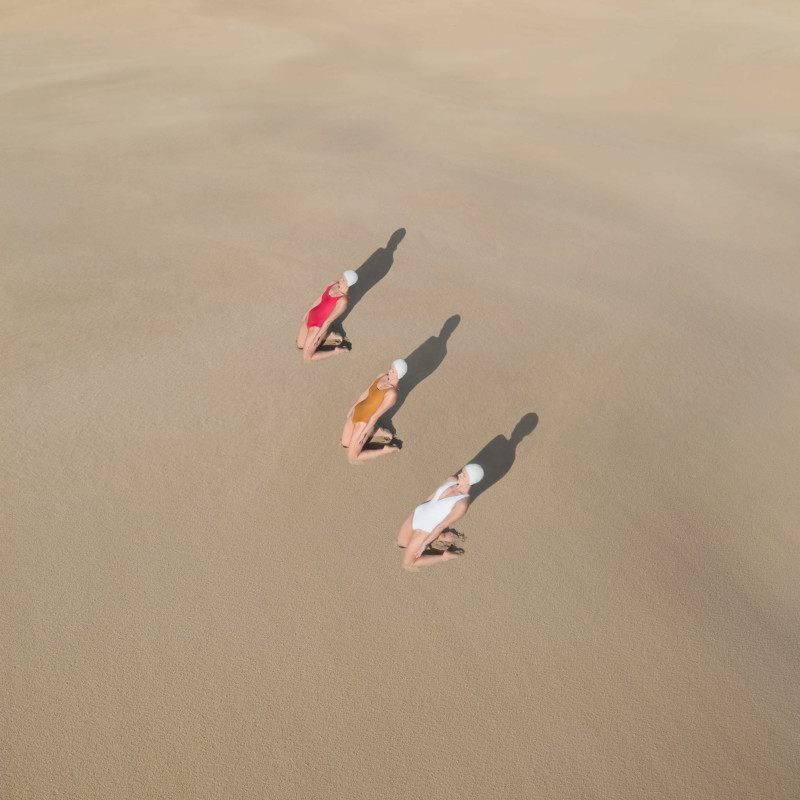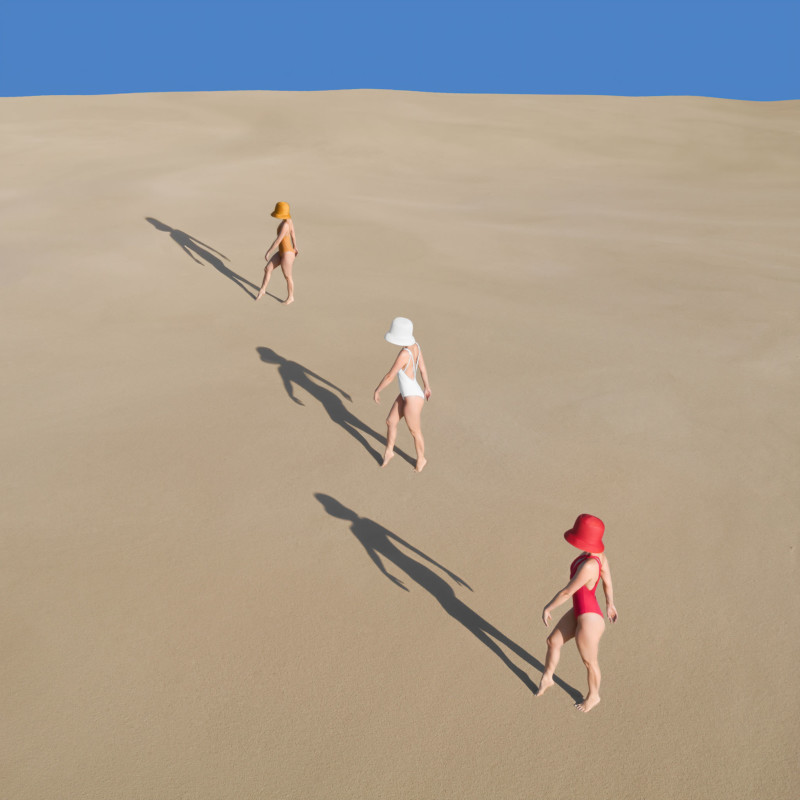 His latest work — "Detached, in Harmony" — also carries his unique style, one that is executed with great precision. Walls tells PetaPixel that with this photographic series he wanted "to harness nuance and meticulous attention to detail to mirror the state of the world during the pandemic."
Like many other creatives, Walls experienced how distant and repetitive life had become and wanted to use this as an inspiration and as a focal point in his work. To express these emotions visually, Walls used repetition in his compositions, combined with his signature symmetry of figures and minimalism. Walls also wanted to showcase the possibilities of drones to create conceptual photography, one that takes the viewer on a visual journey to experience the pandemic in a creative way.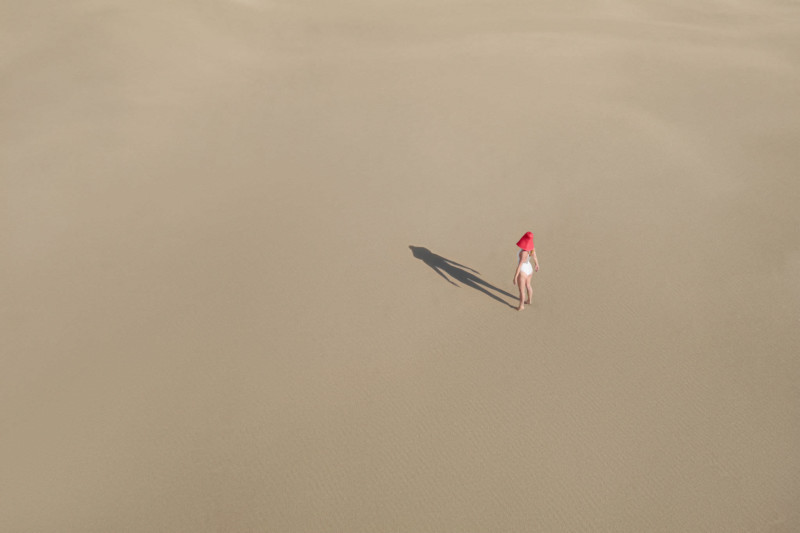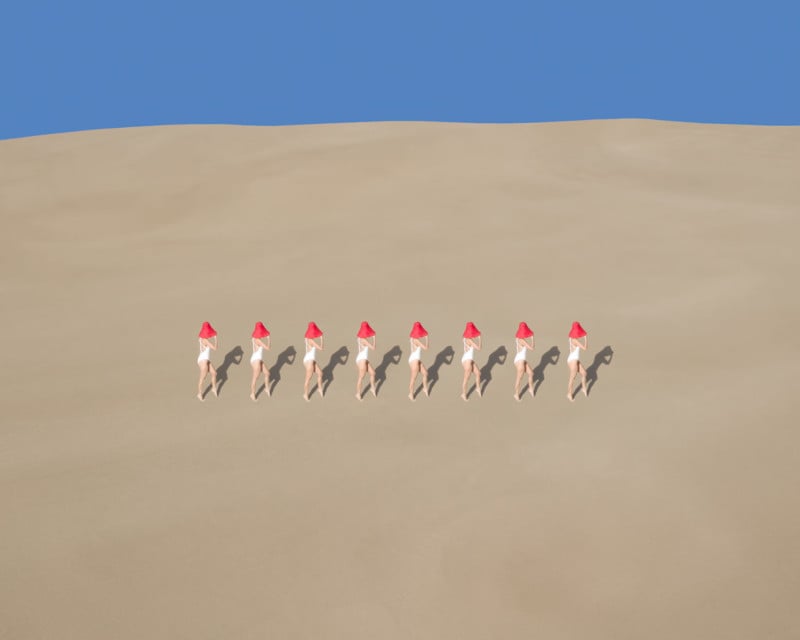 Each frame was carefully arranged with models placed at even lengths, while the shadows they cast highlighted the element of solitude. "The figures are purposefully static, to symbolize how we have been frozen in time over the past 18 months," says Walls.
Prior to the shoot, Walls sketched out his ideas on his iPad but had to be ready to improvise whilst faced with the harsh sand dunes environment. In order to achieve his desired result, Walls tells PetaPixel that the biggest challenge was timing.
"I had a certain look I was trying to achieve, and I knew that I needed rainfall the night prior to shooting to achieve that flat sand look," he explains. "Patience is a virtue! Also, it can be terribly gusty on sand dunes, so handling the drone at a higher altitude shown in 'sentinel' created some challenges. It must be said that the majority of my work is at low altitudes, so as a drone user I never have too many technical issues on the shoot."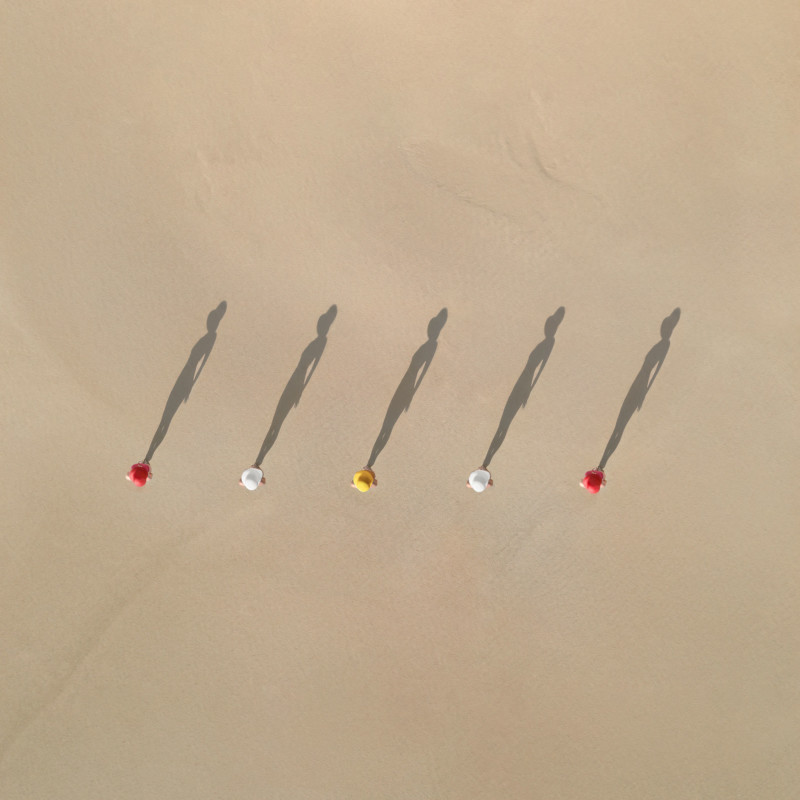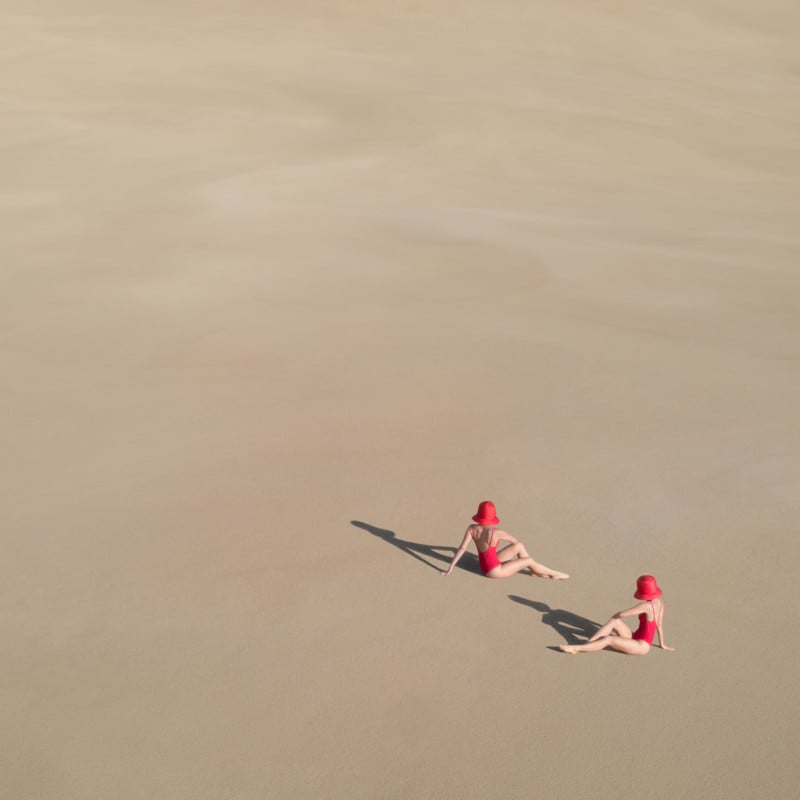 He drew inspiration from 1940s fashion photographer Clifford Coffin's "Models Sitting on Sand Dunes" image, which was shot for Vogue in 1949. In a similar vein to Coffin's boundary-breaking photography, Walls is also drawn to similar elements, such as a melancholic sense of loneliness, balanced by warmer hues.
"We all belong to something that separates us. It's a sort of melancholic irony," says Walls about his latest work, which placed second in the 2021 Fine Art Photography Awards "Conceptual" category. It was also awarded Silver in both the prestigious PX2 and Moscow Fine Art Awards of 2021. In the near future, Walls plans to exhibit this body of work in a solo exhibition in 2022.
More of Walls' aerial work can be found on his website and Instagram.
---
Image credits: All images by Brad Walls and used with permission.