Instagram Subscriptions Expands to 10 Countries, Global Rollout to Follow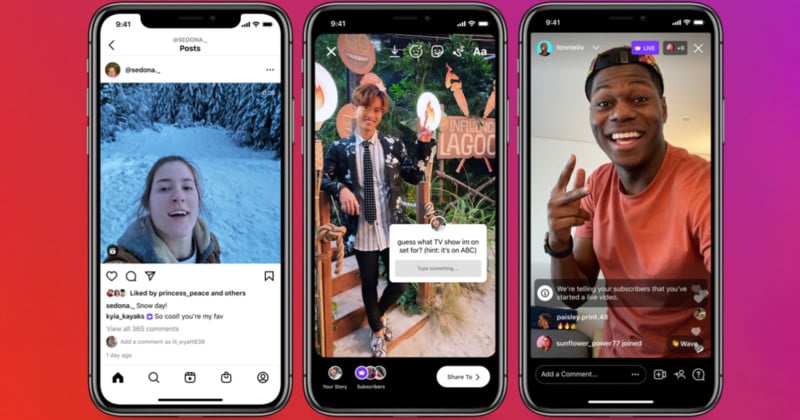 Instagram is bringing subscriptions support to eligible creators in Australia, Brazil, Canada, France, Germany, Italy, Japan, Mexico, Spain, and the United Kingdom over the next several weeks.
"With Instagram subscriptions, you can develop deeper connections with your most engaged followers and grow your recurring monthly income by giving subscribers access to exclusive content and benefits, all within the same platform where you interact with them already," Instagram says.
Subscriptions, originally launched in the United States last July, allows creators to lock photos and Reels behind a paywall and makes them only available to those who pay a subscription fee. Those with access to the feature are able to create exclusive photos and Reels which are labeled as "exclusive" with a purple banner and white crown to indicate that only subscribers can view them. Subscriptions felt like a Meta-owned way to compete with platforms like Patreon.
"Today we're expanding subscriptions to more countries and will roll out globally over the coming months," Mark Zuckerberg says in a message on his broadcast channel. "Looking forward to giving creators the opportunity to earn a recurring income base don support from their fans."
Instagram says that subscriptions will give creators around the world a way to earn recurring monthly income based on support from their fans. Creators can create reels, posts, and stories just for subscribers, share exclusive content, use interactive story stickers, or go live with paying subscribers only.
Additionally, those with access to the feature can create subscriber highlights, or exclusive stories that are automatically saved to a highlight that is only visible to subscribers. Subscribers can also get special access to broadcast or social channels. Finally, creators will see a subscriber badge next to comments and messages so they can easily identify and prioritize interacting with them.
"We are always working to give creators like you a suite of tools to help you earn a living on Instagram. We introduced Instagram subscriptions as one of those tools last year, giving creators in the U.S. a new way to deepen connections with their most engaged followers while unlocking recurring monthly income," Instagram says.
---
Image credits: Meta