Beyoncé Wore Her Photographer's Jeans on Her Iconic First Album Cover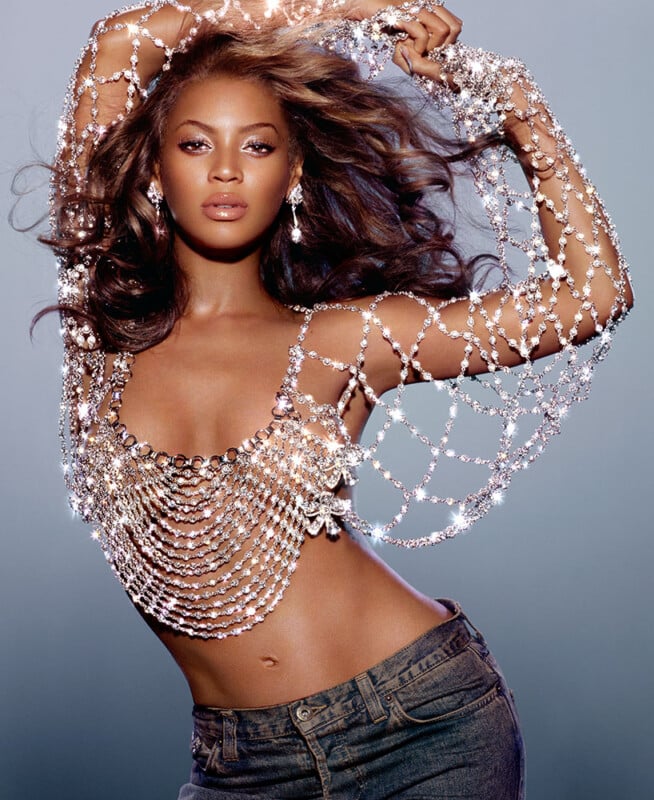 Twenty years after Beyoncé's iconic Dangerously in Love album, the photographer who shot the cover has revealed that the songstress is actually wearing his jeans in the iconic cover photo.

Markus Klinko tells
PetaPixel
that the then 21-year-old was a fan of his photo
The Web
and wanted to do something similar.
"When I talked to Beyoncé right before the shoot, she had referenced an ad campaign that I had done with Laetitia Casta, the famous model, and now French actress, where Laetitia was trapped in a diamond spider web," he says.
"She said she loved that campaign, and she was wondering if I could do something like that, but smaller on her."
When Klinko arrived at the shoot in 2003, he saw a diamond top that he felt was "perfect" but Beyoncé didn't agree because all she had to pair it with was long skirts and didn't want it to "look like a red carpet thing."
"I said, 'I have a much better idea. We should pair it with denim. There'll be an interesting juxtaposition'," Klinko tells PetaPixel.
"She goes, 'No, we don't have any denim. That would be great, but we don't have any, so I don't want to use it.' I said, 'Perhaps you could wear mine'."
Klinko was wearing a pair of Dolce and Gabbana men's jeans and estimated that they would fit Beyoncé.
"My joke is I have Beyoncé's butt because she did fit them perfectly, as you can see on the cover," he says.
"Luckily I had another pair around and I gave her mine. I wasn't running around without pants, but that's what created this iconic 2000s defining image, that juxtaposition of this Swarovski crystal diamond top with the D&G distressed."
Aside from the album cover for Dangerously in Love which features smash hits like Crazy in Love, Baby Boy, and '03 Bonnie & Clyde, Klinko captured other stunning photos of the superstar from that same shoot.
And for those curious, Klinko was shooting on a Fujifilm GX 680 III analog camera with Fujifilm Provia film.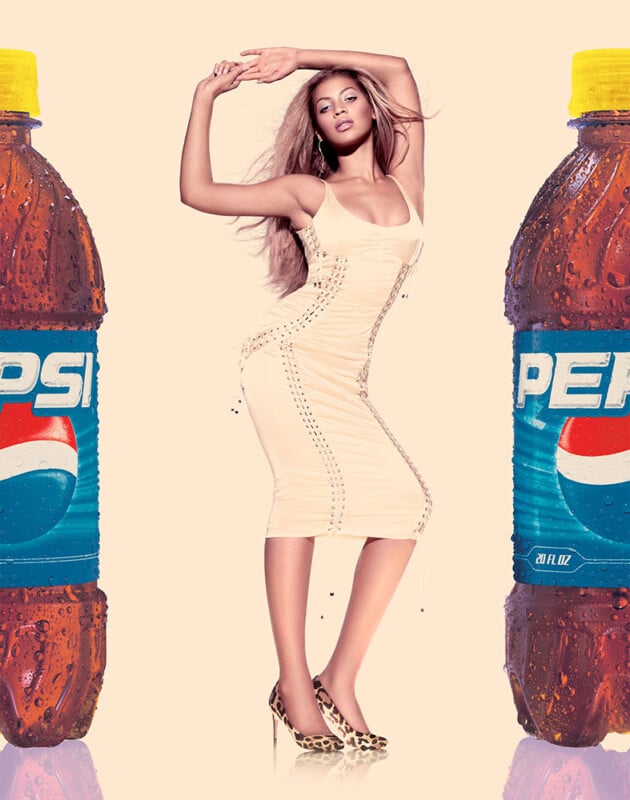 Klinko, from Switzerland, has shot iconic photos of huge stars including David Bowie, Britney Spears, Kim Kardashian, and Jennifer Lopez.
He is currently exhibiting at the Markowicz Gallery in Dallas and the Jennifer Balcos Gallery in Atlanta. Soon he will be opening exhibitions at the Hilton Asmus Contemporary Gallery in Chicago (from July 14) and the Whiteroom Gallery in the Hamptons (from July 18). All of his exhibitions are sponsored by Rolls Royce.
You can see more of his work on his website and Instagram.
---
Image credits: All photos courtesy of Markus Klinko.