Fotodiox Pro Fusion is a Super-Thin Sony E to Nikon Z Autofocus Adapter
Fotodiox has announced a new super-thin autofocus adapter called the Fotodiox Pro Fusion that allows photographers to use Sony E-mount lenses on Nikon Z-mount camera bodies.
The "fusion" in the product name refers to Fotodiox's Fusion technology that it says allows photographers to gain full access to aperture, autofocus, EXIF data, and all automated and electronic functions of a lens to be transmitted and controlled by an attached camera.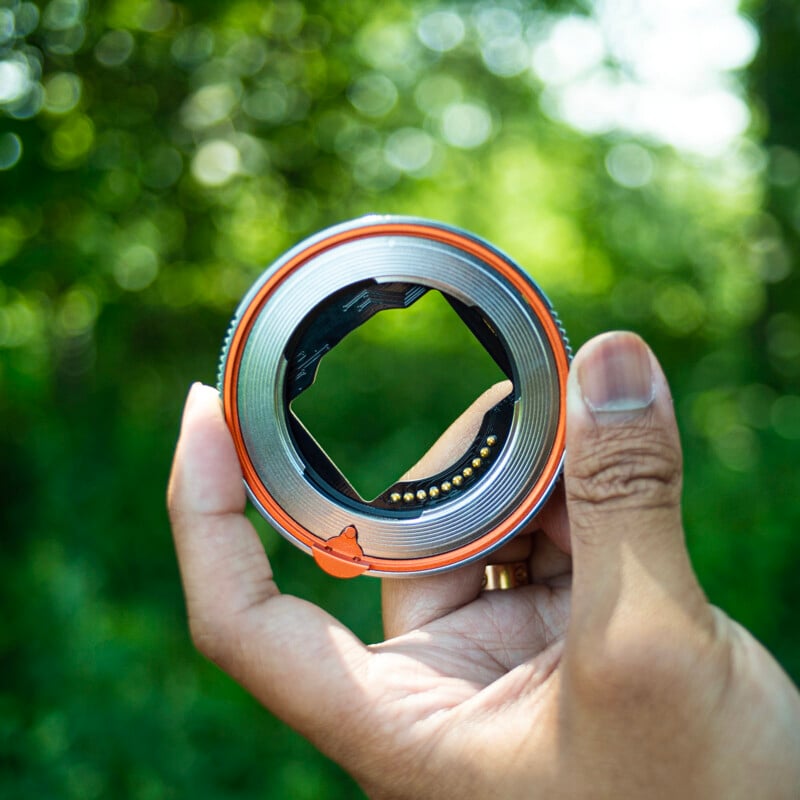 "The Fusion technology built into the adapter enables electronic communication between mixed lens and camera platforms," Fotodiox says.
"Although the adapter will allow you to mount any Sony E-Mount lens, not all lenses will perform the same. Lens firmware, focusing motors, and age of lens will all affect the speed, reliability and accuracy of the adapter. The adapter draws the power it needs from the camera."
The technology is already used with previous Fotodiox products, including a Canon EF to Nikon Z atuofocus adapter that was released two years ago. However, that adapter is much thicker than the new Sony E to Nikon Z Fusion adapter, which is small enough to be pretty much unnoticeable.
This new adapter, that bears the very long "Fotodiox Pro Fusion Adapter, Smart AF Adapter" name, promises a precise fit to both the camera body and attached lenses and features what the company says is a solid all-metal build with chrome plated brass mounts.
"[The] lens has no play, gap or wiggling when mounted on adapter and no adjustments required," Fotodiox says. "We use chrome plated brass mounts for enhanced durability and reliability."
Further, the company says there are no plastic parts at all in the construction and that the secure connection between an attached lens and the camera body will not degrade over time.
The Fotodiox Fusion adapter for Sony E lenses to Nikon Z adapters is compatible with the Nikon Z7, Z7 II, Z6, Z6 II, Z5, and Z50. It doesn't seem as though the company has tested it with the new Z8 or Z9.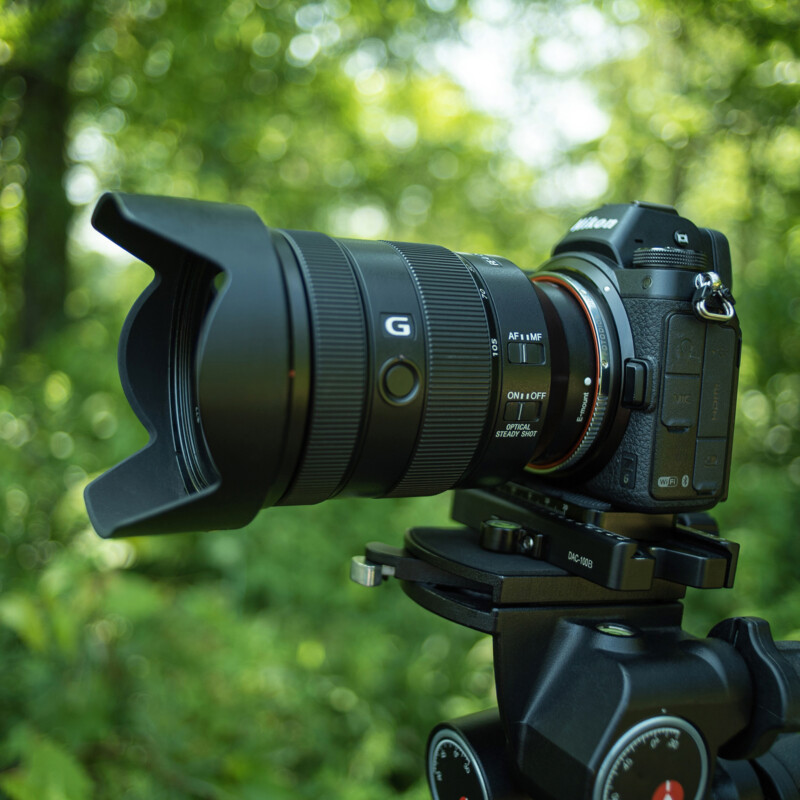 The Fotodiox offering isn't the only option on the market for this kind of functionality. Earlier this year, Meike released its own Sony E to Nikon Z adapter that is just as thin and fully-featured as Fotoxiox's offering.
The Pro Fusion adapter is available for $250 directly from Fotodiox's website and is supported by a two year warranty.
---
Image credits: Photos provided courtesy of Fotodiox.