Leica M Series Underwater Housing is First of Its Kind, Costs $6,950
Sub13's first-of-its-kind underwater housing for Leica's M series cameras allows photographers to dive as deep as 330 feet with their beloved rangefinder.
The developer of the system, Matt Draper, tells PetaPixel that he has been working on this underwater housing project for seven years. Originally, he started designing it to support his own fine art printmaking where he would shoot underwater with all natural light while free diving.
"No other fully functional housing existed for the M so I had to go about creating my own," Draper says.
"It was never set for production but as the M seems to cast a spell on most it finds, I received a lot of support along the way resulting in creating a production run once I was finally happy with the design — four prototypes later."
The first two prototypes he created with DOER Marine, headed by Dr. Sylvia Earle, which he says is best known for its submarine builds. The second two prototypes were made with engineer Matt Hipsley who is now co-owner of Sub13 along with Draper.
"The initial idea I had was conversed with and supported by close friend and advisor David de Rothschild who later connected me with Leica's Steffen Keil who supported the early stages of the build," Draper adds.
Designed with Intention
The Sub13 housing starts at $6,950, but it attempts to earn that price through both its performance and the use of high-end materials.
Draper says that it wasn't enough to create a housing that could handle the depths, but it also needed to, as he says, align with the ethos of Leica meaning, materials, and attention to detail. It couldn't just be a Leica add-on, it needed to feel like an extension.
"Over engineering and ultimately collectibility and legacy was important," Draper says.
"Each housing is CNC machined from a single piece of aluminum. All hardware is machined from a single piece of titanium, sandblasted, then anodized gold. Every single bolt is purposely designed and machined rather than pulled from a list of available hardware, right down to manufacturing our own titanium thread inserts. Even the baseplate your M sits on, inside the housing, is solid titanium," he continues.
"Focus and aperture are fully functional as well as all other buttons including ISO, on and off, et cetera. Max depth is 100 meters or 330 feet and we even consider small and big hand options."
Additionally, all glass is what Sub13 describes as "high quality optical glass" and there is even an aperture viewing window. Each housing can also be outfitted with a second set of handles in black which are a lightweight option compared to the gold titanium ones that are included. Each ships in a dedicated Pelican case with a laser cut foam insert, housing, camera, handle and tool compartment.
Below are a few sample images Draper sent that were captured using the housing: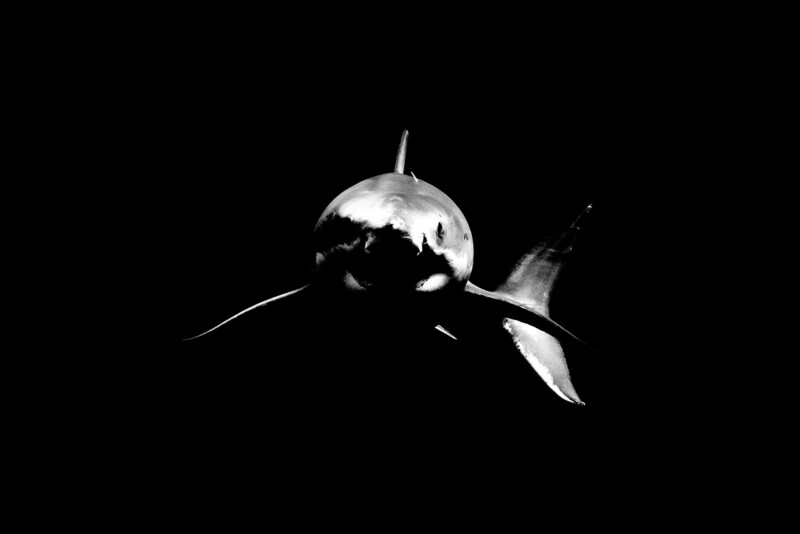 Pricing and Availability
While the Sub13 housing was originally intended to be a one-off, it is now a finished, purchasable, commercial product — albeit in small quantities. The company has successfully sold and shipped the first production run of the housings and the second run is ready to head into machining. As mentioned, the housings start at $6,950.
"Each production run is limited to 13, with focus on the M as well as all Q models which are currently in design phase with launch closer to the end of this year," Draper says.
"Each production run will have new updates and features in the strive for perfection. Current owners from Production Run One vary from 2002 Leica Oskar Barnack Award winner Narelle Autio and Magnum Photographer Trent Parke who plan to create a new series of work together using the Sub13 to Europe based Leica Collectors who simply want to display the housing."
Those interested in securing a housing in the next production run can do so by submitting an inquiry on the company's website which is expected to ship in September.
---
Image credits: Matt Draper/Sub13