Zonerama is a Free Online Gallery with Unlimited Storage and RAW Support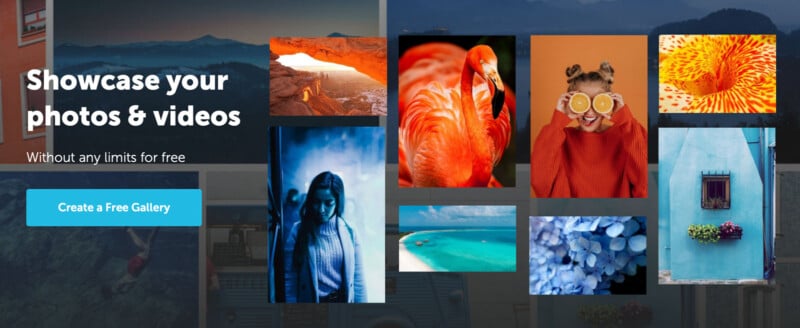 Zoner, the company behind the Zoner Photo Studio X for Windows, has added new features to Zonerama, its free online gallery platform that promises unlimited photo storage.
While Zonerama is already a compelling online gallery platform thanks to free unlimited photo storage, the service has three new features that make it an even better option for photographers hosting images online, especially when sharing them with clients.
HDR Support
As high dynamic range (HDR) images become more commonplace, especially for photographers capturing shots using smartphones, there aren't many places online to share 10-bit HDR photos in full glory.
Zonerama has enabled support for the AVIF format, allowing users to share HDR images across many popular internet browsers. For now, Microsoft Edge isn't supported; otherwise, if someone has an HDR-capable monitor and an HDR-enabled internet browser, they'll be able to see HDR photos on Zonerama.
RAW Photos
Many photographers shoot in RAW, and even though the RAW files must be processed to produce an exportable file for sharing, photographers don't need to worry about RAW image conversion to upload to Zonerama.
Zonerama tells PetaPixel that it has enabled RAW file support for "all common RAW files," and users can now publicly or privately share their RAW images "as effortlessly as other standard formats." RAW file upload is available through the Zonerama web uploader.
HEIF (HEIC or HIF) Format Support
Many newer smartphones, and even some dedicated cameras, shoot in HEIF format. The high-efficiency image format is useful, although rarely practical due to limited support. However, Zonerama allows users to upload and share HEIF images without any special conversion.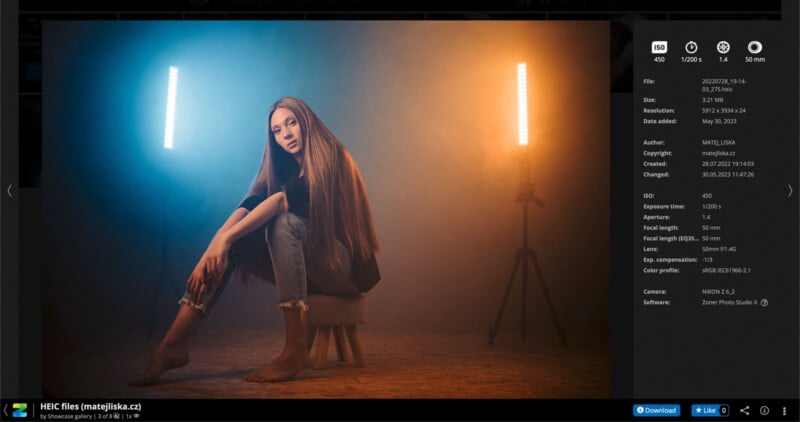 "Zonerama is ahead of the curve — we're even prepared for 10-bit HEIF files with PQ (Canon) or HLG (Sony) characteristics. HDR is supported here too," Zonerama tells PetaPixel.
Other Zonerama Features
For photographers looking to share their photos with others, whether they're enthusiasts that want to show off their work, or professional photographers trying to deliver files to a client for approval, Zonerama is an entirely free option that offers unlimited photo uploads.
While a premium option includes embedded galleries and unlimited 4K video support, the free version promises the same key features as the premium upgrade, including security options, zero compression, and complete control over links and sharing. Free users can also upload 4K video, although clips must be five minutes or shorter.
Zonerama Premium is free for the first three months and $5.99 monthly following the trial period.
For more information about Zonerama, visit the Zonerama website. Users can also browse a special gallery focusing exclusively on Zonerama's exciting new features. Zonerama Premium also includes special integration with Zoner Photo Studio X. More about that photo editing app for Windows is available in PetaPixel's reporting.
---
Image credits: Zonerama