This Hyperlapse Tour of Vienna is a Masterclass in the Art of Editing
Award-winning timelapse and hyperlapse creator Kirill Neiezhmakov has created a silky-smooth hyperlapse tour of Vienna, Austria that plays on the popular longstanding joke that there are no kangaroos in Austria.
The thrilling hyperlapse adventure of Vienna explores some of the historic and beautiful city's most famous landmarks and attractions. Neiezhmakov tells PetaPixel that viewers should be on the lookout for kangaroos during the tour. Perhaps people were right to confuse Austria and Australia after all?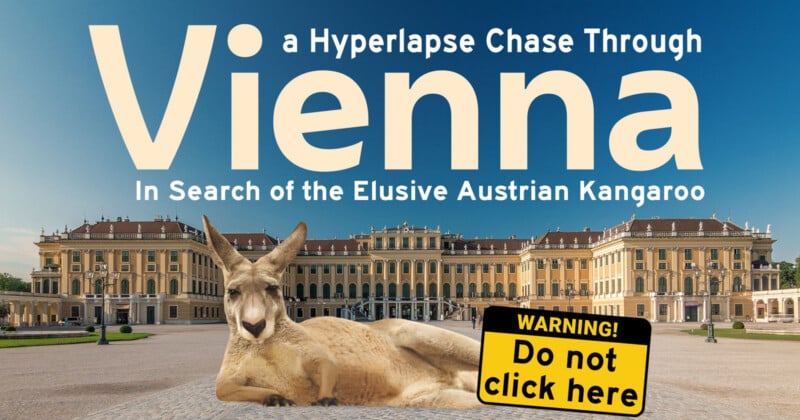 "Our journey begins at the magnificent St. Stephen's Cathedral, a stunning Gothic masterpiece that has been a symbol of the city for over 700 years. There you can go on a breathtaking journey up the cathedral's spiral staircase to the top of the South Tower, where you'll enjoy panoramic views of the city and the surrounding countryside," explains Neiezhmakov.
After exploring the ancient cathedral's surrounding area, Neiezhmakov takes viewers along Graben, a historic street in Vienna's Old Town. This area is home to Vienna's most famous shops, cafes and restaurants, and numerous historic buildings and landmarks.
The next stop is Hofburg Palace, the former imperial palace of the Habsburg dynasty, sometimes spelled Hapsburg in English. This dynastic house was founded in the 11th century, and the Habsburgs occupied the throne of the Holy Roman Empire from 1440 until the extinction of the male line in 1740, although the house regained power until the early 19th century.
Hofburg Palace isn't the only castle in Neiezhmakov's video — viewers also see the beautiful Schonbrunn Palace. Neiezhmakov says it's "a magnificent Baroque-style palace that was once the summer residence of the Habsburg monarchs."
Additional stops along the tour include Kunsthistorisches Museum and Maria-Theresien-Platz, which Neiezhmakov says are "two of Vienna's most famous cultural landmarks."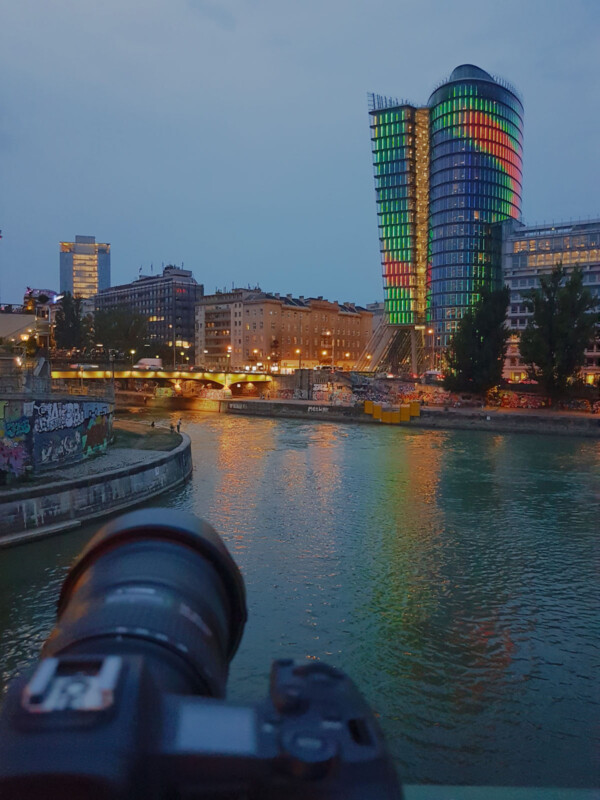 The tour also showcases the Vienna State Opera House. The famous building was built in 1869 and has hosted some of the world's most "renowned opera and ballet performances."
Neiezhmakov also takes viewers to the Albertina Museum, the Burgtheater, Danube Island, and the Donauturm, Austria's highest landmark, during the fast-paced two-minute tour. And as Neiezhmakov says, viewers should "Be on the lookout for any signs of kangaroos."
Neiezhmakov tells PetaPixel that he used three cameras to make the video, including the Canon 60D, 70D, and EOS R. For lenses, he used the Tokina 11-16mm f/2.8, Canon 70-200mm f/4L, Canon 16-35mm f/2.8L, and Canon 24-70mm f/2.8L. Editing and processing were done with Adobe Lightroom, LRTimelapse, and Adobe After Effects.
Kirill Neiezhmakov's work is available on his YouTube channel and Instagram.
PetaPixel has previously featured Neiezhmakov's hyperlapse work, including an incredible tour of Singapore and a hyperlapse journey through the ancient city of Rome.
---
Image credits: Kirill Neiezhmakov