VSGO's $120 Air Blower is Powerful, Sleek, and Expensive
Photography accessory company VSGO has released an extremely powerful electronic air blower to clean cameras, lenses, and other electronic devices.
Joining its manual camera cleaning accessories, such as its full-frame sensor swabs and tumbler design air blower, VSGO's new Electronic Air Blower promises super strong dust removal in a sleek, rechargeable design.
Powering the VSGO Electronic Air Blower is a 100,000 revolutions per minute (RPM) high-speed motor. The motor can generate wind power as fast as 120 kilometers per hour (nearly 75 miles per hour). The dust removal capacity is 4.2 Kilopascal (kPa).
VSGO explains that its blower uses CNC-carved all-metal fan blades and relies upon high-speed brushless motors. The blower has a removable flat mouthpiece and a soft-bristled brush head.
The device also includes an inlet filter that promises to filter 99.97 percent of dust and pollen, ensuring that the air that comes into the blower and is used to clean devices doesn't introduce additional dust or dirt.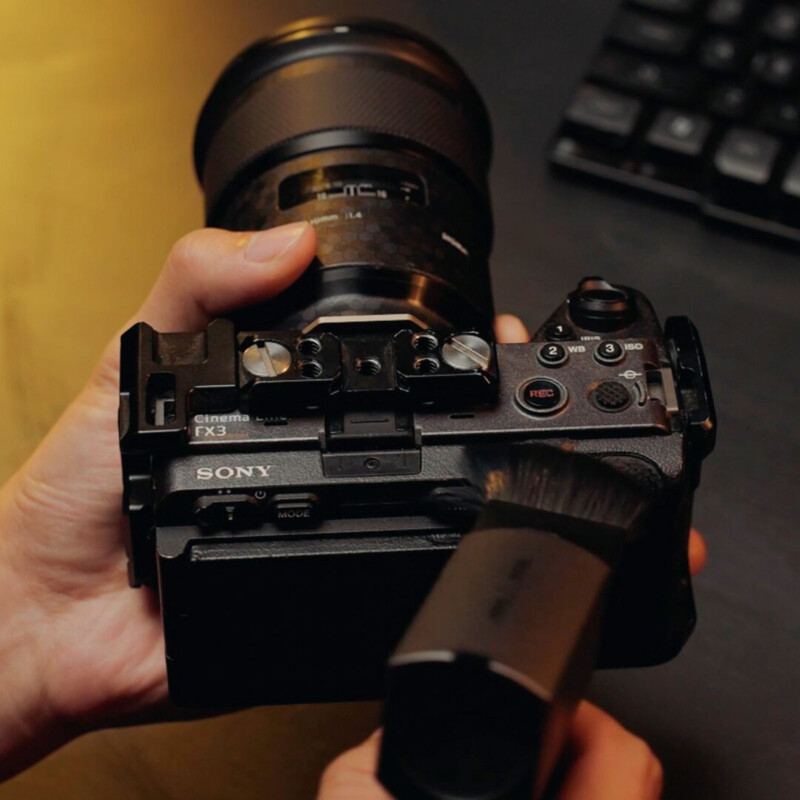 While the VSGO Electronic Air Blower is very powerful, users may not want to use it at the maximum output when cleaning sensitive electronics, including CMOS image sensors and lenses. The blower has three output settings that adjust the wind speed based on cleaning purposes.
For example, "wind speed 1" is for cleaning image sensors and blows air at 20 meters per second. The medium option, "wind speed 2," creates wind speeds of 29 m/s and is ideal for cleaning lenses. The faster "wind speed 3" should be used to clean hot shoes, lights, and other accessories. The blower also includes a built-in LED.
With its built-in 1,200 mAh rechargeable battery, the VSGO Electronic Air Blower promises up to an hour of battery life. For convenience, the blower charges using a built-in USB-C port.
The VSGO Electronic Air Blower is a sleek device that promises significant cleaning power. It is available now for $119 through Amazon and Pergear.
As YouTuber Danny Black says in his review of the VSGO Electronic Air Blower, "It's not cheap, and if you get this, you'll see why. It's really sleek and really powerful." He also says it's a great accessory for photographers and videographers to have in their kit.
---
Image credits: VSGO