New Dubblefilm Glitch Film Imitates Distorted VHS Tracking Effects
Dubblefilm has announced a new special effect black and white film called Glitch which is designed to imitate the TV glitch and VHS tracking effects that were common in the era of analog television.
The same visual distortion and static often seen on old VHS tapes and in clips of classic television can now be captured in a still image in what Dubblefilm says is a unique look that will give photographers and videographers a way to experiment with something very different than what is typically found in the 35mm film space.
"Glitch has a fun-to-animate character, giving shooters many creative possibilities. With its TV glitch and VHS tracking effects, this film is sure to be a hit with fans of 90's lo-fi effects," the company says.
"Glitch has a fun-to-animate character, giving shooters many creative possibilities, especially fans of 90's lo-fi effects."
Dubblefilm's founder and CEO Adam Scott says that it's a film look that will no doubt make the traditionalists "incredibly angry and cynical," but that hasn't stopped his company from releasing unusual films in the past and it didn't stop them this time either.
The company says that the film's tones don't bring any kind of fine grain but instead focus on "pure VHS madness." It joins the many other specialty films produced by Dubblefilm.
The company has toyed with many different ideas for analog photographers including a range of pre-exposed Kodak films that allow photographers to get unusual creative looks and a 35mm cinema film that is made from repurposed movie film. In 2020, Dubblefilm even released a 35mm film camera called the Show, which was designed to mimic the reusable disposable cameras from decades ago.
Below are a few additional example photos captured with Glitch that all show the "VHS" effect that the company was going for and how it appears slightly different on each exposure.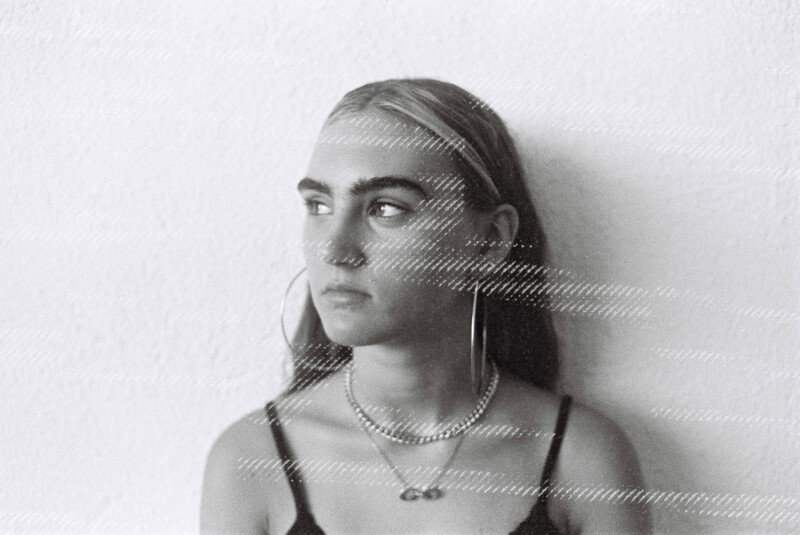 Each roll contains 36 exposures of ISO 200 black and white film. It develops with regular black-and-white chemistry available in most labs, Dubbelfilm says, and if photographers want to develop it at home, the company has listed developing times on its website.
Dubblefilm Glitch is available in single rolls, two-packs, and five-packs for $13, $25, and $58 respectively directly from the company's website.