Stock Photo Site Shares its Strangest Searches and Weirdest Images
When users search stock photography websites, they are only sometimes looking for cookie-cutter images but, occasionally, they perform genuinely bizarre image requests.
Stock photography site Depositphotos enjoys keeping track of some odd search terms on its site and has launched a project "Weirdly Wonderful Searches" to celebrate and laugh at some questionable queries.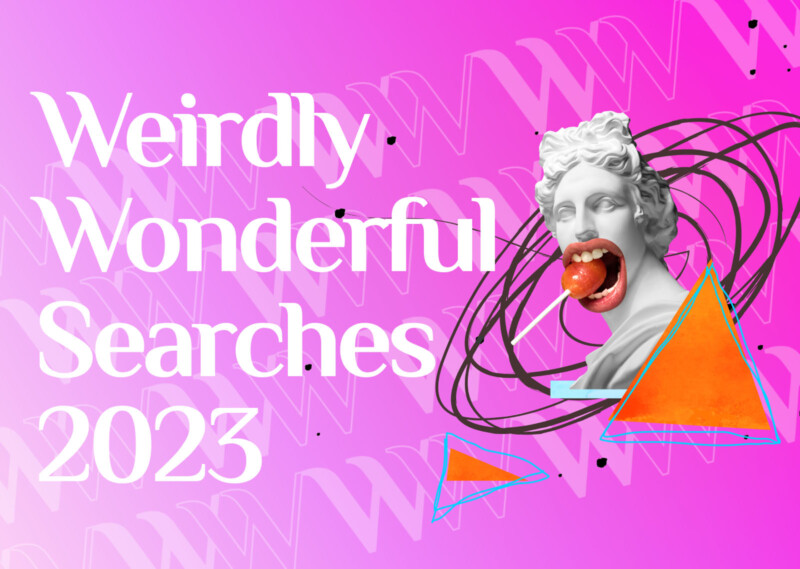 "Our team has been digging through the Depositphotos database, uncovering some truly odd and entertaining searches. There are moments when we think that we've seen it all — from a dog dressed in a hotdog costume to a snake in a tie — but then find out someone has been searching for a photo of Jesus doing office work or a squirrel playing piano. Well, we can't explain it, but we can certainly laugh at it," writes Depositphotos.
Depositphotos has more than 250 million images in its library, leaving a lot of potential for wacky and zany pictures. The "Weirdly Wonderful Searches" project shows that even bizarre images can have commercial potential for some users. Taking that idea to heart, Depositphotos crafted a video below showcasing what would happen if some of the site's most bizarre images and weird searches were real ads.
Depositphotos assembled some of its oddest photos and illustrations into a dedicated collection, "Weirdly Wonderful Searches 2023." In that extensive collection, users will find images that are often equal parts funny and disturbing.
Untapped potential aside, it's not always obvious why some photos exist. It's unclear what commercial appeal this image has, but the world is undoubtedly more entertaining because it exists.
When advertising medical services, it's hard to imagine something making a doctor seem more authoritative and helpful than them playing the spine of a skeleton like it's a guitar. For people requiring a doctor's visit, an essential qualification is undoubtedly a doctor's sense of humor and affinity for physical comedy.
Depositphotos contributor EllenMol delivers a humorous twist on a dark topic.
Surprisingly, users looking to showcase the dangers of loose clothing and hanging fabric around operational meat grinders are in luck.
When doing business, some people place great importance on the handshake. Few handshakes are as infamous as the "dead fish handshake." This type of handshake leaves a bad impression due to its lack of energy and life, like a dead fish.
It's always fun to get a "peek behind the search bar," and Depositphotos has done the world a service by compiling some of its most bizarre images into a special collection of "everything weird." As Depositphotos explains, sometimes something can be so weird that it's wonderful. Who doesn't want to live in a world where an image of a red-billed francolin bird with a crocodile head exists?
It's worth keeping in mind when browsing the collection that these images only exist because someone out there believed in their commercial viability. Sometimes the best way to sell something is to ensure that an image leaves an impression, and being weird is an effective way to do so.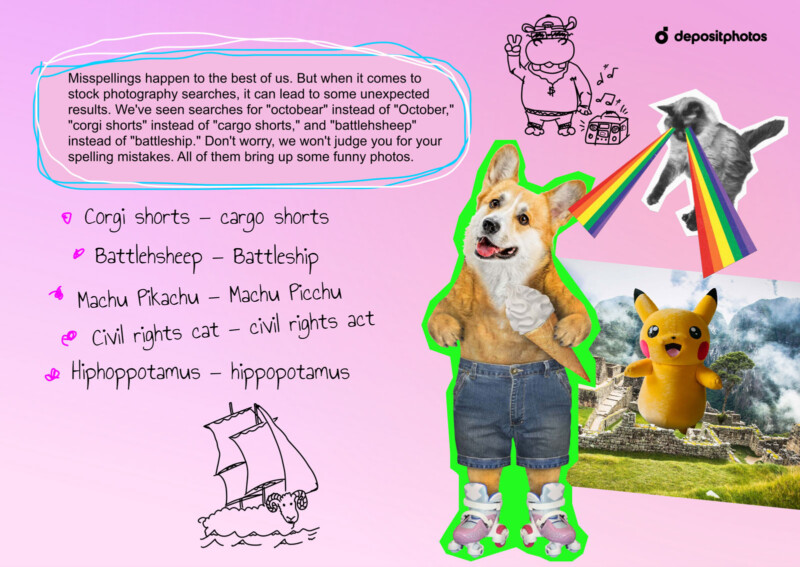 Depositphotos also explains that searches aren't always intentionally weird; sometimes, users make simple typos. However, even a small typo can result in big laughs. For example, a user looking for a photo of Machu Picchu typed "Machu Pikachu." However, few typos surpass the joy of seeing "corgi shorts" rather than boring old "cargo shorts."
---
Image credits: Depositphotos