Italian Town Fines Tourists $300 for Lingering 'Too Long' to Take Selfies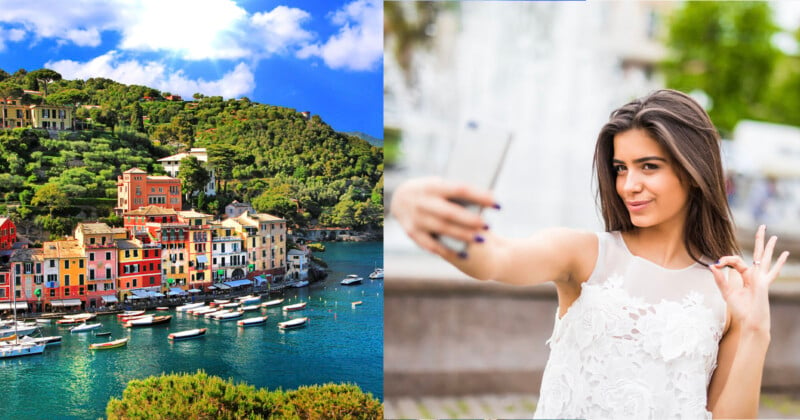 An Italian holiday town has introduced hefty fines for tourists who linger "too long" to take selfies in popular photography spots.
Last weekend, Mayor Matteo Viacava of Portofino, Italy announced a new rule that will fine tourists $300 (275 euros) for loitering in beauty spots in the photogenic fishing village.
According to The Times of London, Mayor Viavaca introduced two "red zones" in the photogenic town of Portofino.
The red zones are intended to avoid thronging and overcrowding in restricted areas where tourists pause for a selfie and end up jostling with organized tour groups and passengers waiting to return to their cruise ships.
People who wait in these zones for "too long," to take photos of themselves in front of the Italian Riviera town's brightly colored buildings and iconic harbor, will face a fine.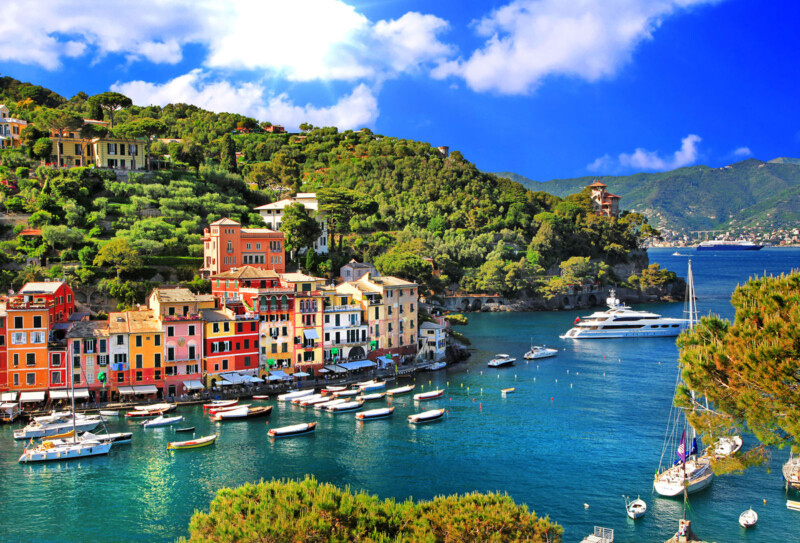 In a statement to The Times of London, Mayor Viacava explains that the no-loitering rule is necessary to put an end to "anarchic chaos" seen in the photography hotspots in Portofino and to "avoid dangerous situations" caused by pedestrian traffic.
According to the legislation, pedestrian congestion has caused a lot of clogged streets in Portofino and is an "obstacle" to emergency services being able to provide punctual assistance.
However, Mayor Viacava emphasizes that the red zones and the fines were not designed to stop tourists wanting to visit and photograph Portofino.
He says that the new rules are aimed at preventing overcrowding in the holiday town and do not only apply to those taking selfies.
"The objective is not to make the place more exclusive but to allow everyone to enjoy our beauty," Mayor Viacava says. "We want to avoid dangerous situations caused by overcrowding."
Officials started enforcing the new penalty over the Easter weekend when the town saw a spike in tourism for the holidays. The red zones will remain in effect until October 15 and apply from the morning until 18:00.
The tiny town of Portofino has a population of just over 500. However, it has grown increasingly popular with tourists in recent years.
The town has become renowned on social media as the perfect backdrop for travel photos. The hashtag #portofino has amassed 1.2 million posts on Instagram.
---
Image credits: Header photo licensed via Depositphotos.