Mysterious $240M Startup Could be Making AI 'Wearable Camera'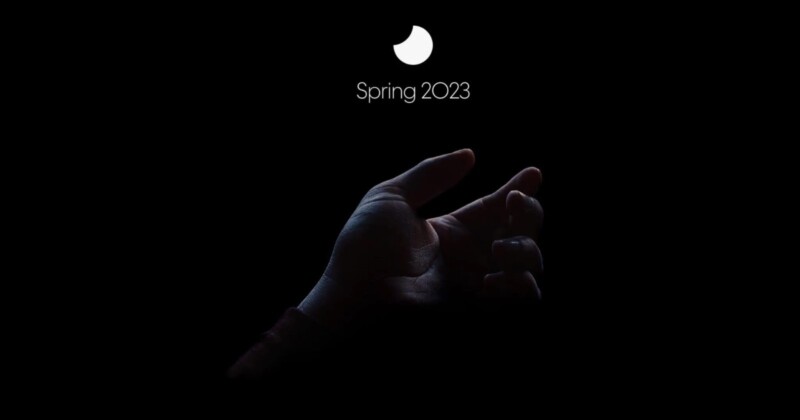 A secretive startup, that may be working on a wearable artificially intelligent (AI) camera device, has raised a further $100 million in funding.
Founded by former Apple execs Imran Chaudhri and Bethany Bongiorno in 2018, "Humane" is a start-up shrouded in mystery.
TechCrunch reports that Humane raised another $100 million in funding on Wednesday to build what it calls an "integrated device and cloud services platform" for AI.
This means that to date, Humane has raised $230 million in funding with investments from Microsoft, OpenAI founder Sam Altman, and LG.
The start-up reportedly boasts dozens of distinguished ex-Apple employees including the company's former director of engineering Patrick Gates as Humane's chief technology officer.
According to The Verge, the company appears to be working on a wearable camera device — which Humane says will "enable people to bring AI with them everywhere."
In its funding announcement, the company also says it will integrate technology from OpenAI into its device.
Humane is set to reveal its first device this spring. However, little is known about the elusive "camera" product that the buzzy start-up is set to launch.
A Mysterious AI-Powered Wearable Camera
In a leaked investor pitch deck from 2021 which was published by Daring Fireball on Wednesday, images seemingly show that Humane is working on a wearable camera device that lets users communicate as well as take photos and videos.
The leaked deck says that the camera-equipped device "captures moments you didn't think to capture" or "moments you want to recall."
Humane's pitch deck continues: "You can mark them [the photos and videos] by tapping record and those moments will be cued to be processed on the server so you can recall them in different styles, either as images or videos."
The camera continuously captures content on the wearer and the photos and videos are then processed on Humane's servers with the help of AI.
According to the leaked pitch deck, Humane says its AI software will be able to edit together images and videos from the wearer's surroundings in "various styles" such as "filmmaking, documentary, lifestyle, candid, photojournalism, sports, street, landscape."
The pitch deck claims: "All AI-assisted image-processing is done server side, all color graded, stabilized, cropped perfectly to the element you want to relive."
Ask Your Camera Anything
Additionally, as the user is always wearing the AI-powered camera, they could ask the device questions about their surroundings like "What car is that?" or "What is that building?"
The user could also incorporate gestures alongside spoken questions, such as pointing out a car and asking what model it is.
It is unknown whether the device can answer questions in real-time or when browsing through images and videos later.
The slides detail other planned functionality for Humane's camera including "Personal live broadcasting" on platforms like Instagram Live and Snapchat.
It also includes "Senior monitoring" to remotely check in on a loved one such as asking "How's my mum doing today? Has she had her medicine? Has she been active?"
There is also a feature for "Memory recall" through which the user can request the camera device to show them a specific memory from the past.
The same pitch deck also lists how the unnamed wearable could take over "micro-transactions that once required a smartphone." These actions will be "simpler, faster, and more fluid, with the aid of sight-assisted context awareness" of a camera.
The slides describe how AI technology in Humane's mysterious device could seemingly answer questions like "Will this fit my wife?" or "How much did I eat today?"
As Daring Fireball notes, the pitch deck "describes something akin to a Star Trek communicator badge, with an AI-connected always-on camera saving photos and videos to the cloud."
As Humane has not officially announced any further details about its mysterious upcoming product, this information is still highly speculative. It remains to be seen what the company reveals later this year.
---
Image credits: All photos by Humane.