Photographer's Portraits of Women in a High-Security Psychiatric Facility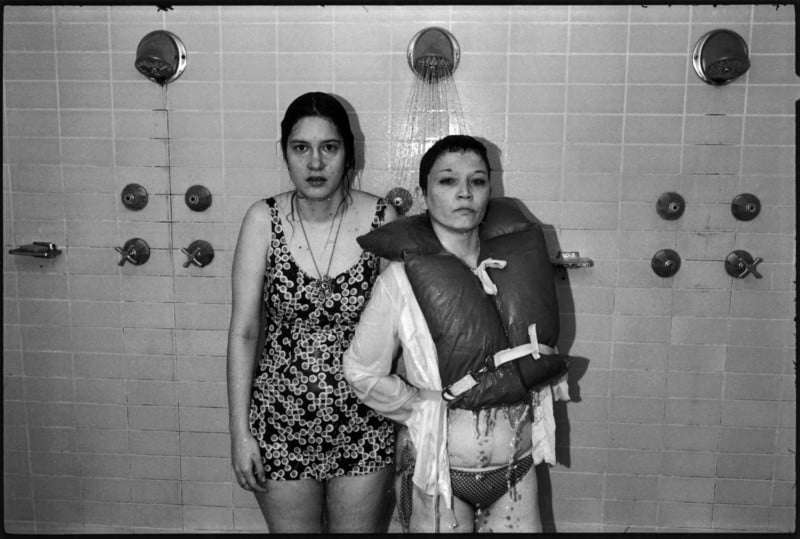 In 1975, photographer Mary Ellen Mark was invited to document the movie One Flew Over the Cuckoo's Nest shot on location at Oregon State Hospital. While there, Mark met the facility's actual patients.
Oregon State Hospital in Salem hosted the state's only locked, high-security psychiatric facility for women and after meeting some of the patients and their families, Mark was invited to move into the women's ward for 36 days in 1976.
Mark took with her Karen Folger Jabos; a collaborator, a writer, and a licensed therapist. During their five-week stay, the pair were given unprecedented access which resulted in a published book: Ward 81.
The project is now being shown at The Image Centre (IMC) at Toronto Metropolitan University where not only are Mark's photographs on display but also audio recordings and archival material — many of which are available to the public for the first time.
Mark and Jacobs brought a Polaroid camera to the hospital along with a tape recorder which was left in the communal space in Ward 81 for the patients to record anything they wanted to share.
"I wanted to help these women make contact with the outside world by letting them reach out and present themselves," Mark said at the time.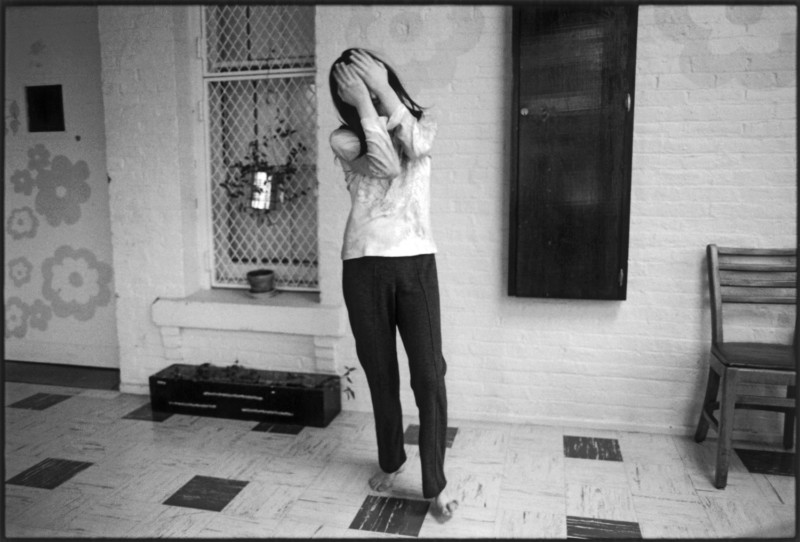 It was important to Mark that she didn't sensationalize her subjects and was compassionate to their plight.
"I wanted to do an essay on the personalities of people who are locked away — to show a little bit of what they're like, especially the women. I didn't want to show them as exotically crazy," Mark told Time magazine in 1978.
The Photographer
Mark, who died in 2015, was a successful photographer and was known for transporting viewers of her work into rarely seen places and cultures, focusing away from mainstream society and toward the often more troubled fringes.
"Mary Ellen Mark's willingness to immerse herself in her subjects' lives and to show them empathy, care, and dedication allowed her to create extraordinary portraits that were also candid and relatable," says IMC Exhibition Curator, Gaëlle Morel.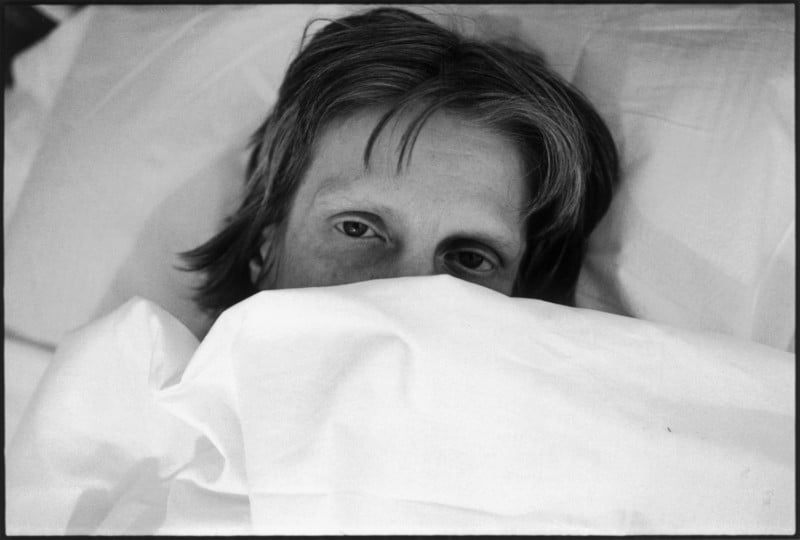 Apart from contributing to major publications and publishing photography books, Mark was often a still photographer on movie sets including Francis Ford Coppola's Apocalypse Now.
She was commissioned for a story about the making of One Flew Over the Cuckoo's Nest which is how she wound up at Oregon State Hospital.
The movie, starring Jack Nicholson, was shot in a real-life insane asylum where producer Michael Douglas encouraged the cast to mingle with the patients and even invited some of them into the crew. Douglas later admitted that he did not realize some of the individuals were criminally insane.
Mary Ellen Mark: Ward 81 is on exhibit at The Image Centre in Toronto's Metropolitan University until April 1. The Ward 81 book is available here.
---
Image credits: All photos by Mary Ellen Mark.
---
Update 3/8: One of the captions was incorrect. "Tommie peeking out of room window" is correct, not "Laurie in the Ward 81 bathtub" as previously stated.