Canon Europe Transitions CPS into a Paid-Only Membership Service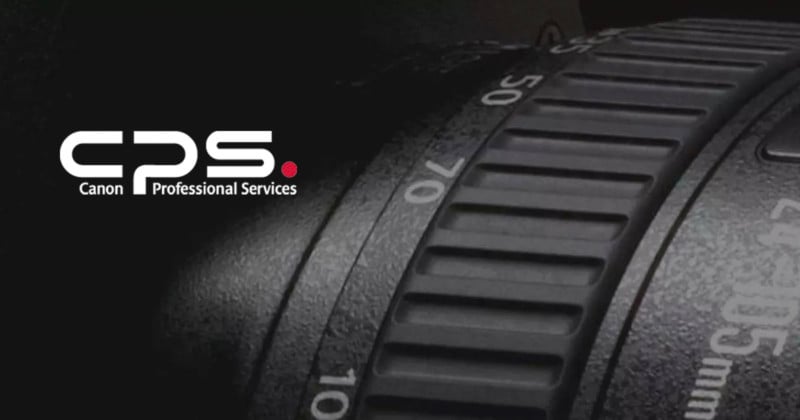 Canon Europe has announced that it is adjusting the Canon Professional Services (CPS) system in the region, transitioning it to a paid-only support service.
CPS is a support system for photographers that provides a growing set of perks depending on how much Canon gear a photographer owns.
While the details and pricing for each region can differ, a consistent metric among regions is that in order to qualify for higher tiers and better perks, a photographer would need to own a certain amount of equipment which is converted into points. The more high-end, expensive, or "professional" the equipment, the more points are earned.
In Europe, Canon's CPS program presently has four tiers which were free and membership was only dictated by how much equipment a photographer owned.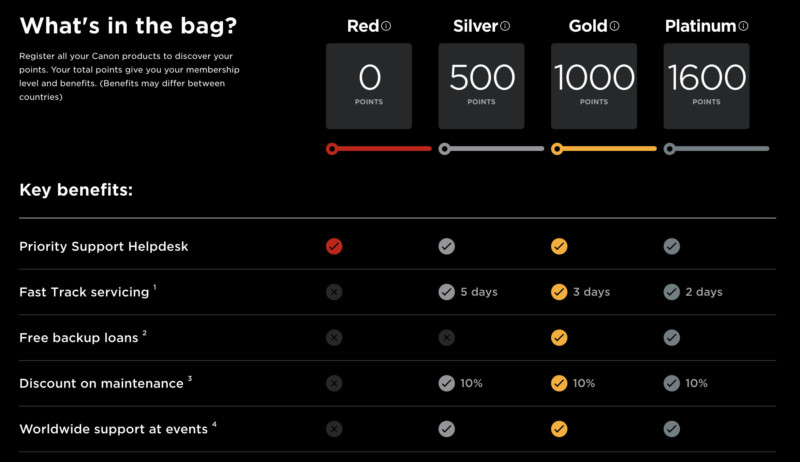 That is now changing. Canon Europe has done away with this system and has announced that it is shifting the service to be entirely paid. There are now only three tiers to the service that cost 100, 200, and 350 euros annually. The Silver tier requires between 500 and 999 points, the Gold tier 1,000 to 1,599 points, and the Platinum tier more than 1,600 points.
The company says that in exchange, members are able to get a discount on every repair (up to 20% for Platinum members), an annual maintenance allowance equal to the membership fee, and free next-day business shipping for products. Members also gain access to a dedicated CPS support line and expert business sessions.
"Our aim is to help professionals and businesses to minimize downtime so you can focus on delivering for your clients," Canon Europe says.
Hi Gavin, no problem. You're right there are no longer any free tiers of CPS. However you now get a discount on every repair (20% for Platinum), back up loans on request (Gold and Platinum tiers only) and an annual maintenance allowance equal to the membership fee.

— Canon EMEA Pro (@CanonEMEApro) March 2, 2023
But some photographers aren't happy with the change, arguing that Canon Europe has added a cost to services that used to be free without sufficiently adding value.
"Previously, CPS membership was available to all photographers without charge and the level of support benefits was dictated by the amount of Canon gear a photographer had purchased," photographer Gavin Gough tells PetaPixel.
"Canon says the support package has improved slightly but I can't see how that would justify a 350 euro plus VAT annual fee. I've always found Canon support to be excellent. It's a significant consideration for me when buying gear. I've been a CPS member for 11 years and have long since exceeded the requirement for Platinum-level support," he continues.
"I've probably only used the service twice in 11 years but it's reassuring to know it's available. Would I have paid an additional 4,500 euros for CPS membership in that time? That's a question I'll have to consider before buying more gear in future."
It should be noted that charging for CPS support is not unusual. Canon USA currently charges $100, $300, and $1,000 for its three highest tiers (Gold, Platinum, and Cinema), though it does still have the Silver tier which is free.
---
Image credits: Canon