Special 007 Edition Leica D-Lux 7 Celebrates 60 Years of James Bond
Leica is adding to its list of James Bond-themed cameras with a new D-Lux 7 007 edition to accompany the "Photographs from the James Bond Archive" exhibition that is on display at Leica Gallery in London until March 21.
The German camera company describes the Leica D-Lux 7 007 Edition as refined, discreet, and "always ready for action." It adds that this limited special edition camera has a particularly elegant exterior and is available with a range of accessories. The camera joins the Q2 007 special edition that the company released in 2021.
"In the opening scene of Dr. No, we encounter the protagonist in Le Cercle Casino at London's Les Ambassadeurs Club, seated at a Baccarat table," Leica recalls.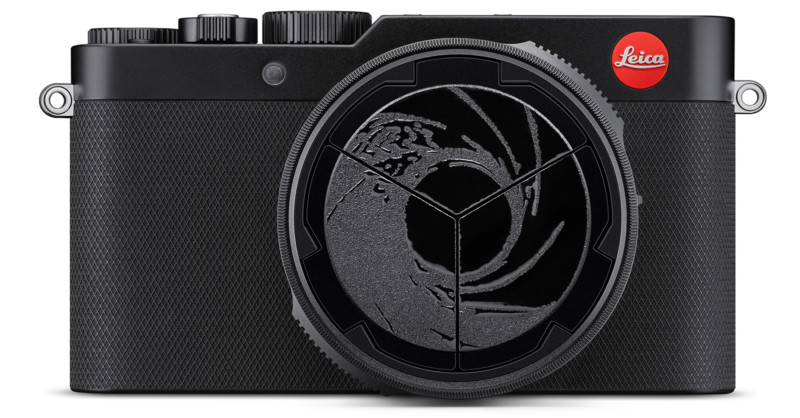 "Suave and reserved, Bond has just played his winning hand when his opponent, Miss Sylvia Trench, questioningly addresses him as 'Mister…?' Since then his reply has become synonymous with the franchise including the most recent film, No Time to Die (2021): 'Bond, James Bond.'"
The references to Dr. No are important because the character not only made his on-screen debut in that film, but Leica says that photography occupied a central role within the Bond universe since the film's producer — Michael G. Wilson — is a keen photographer and passionate collector. In fact, it is his photographic archive of Bond images that are featured in the aforementioned Leica Gallery exhibition in London.
The special D-Lux 7 camera itself has a camera trim that Leica describes as a high-performance, rhombus-textured material that is unique among all D-Lux 7 cameras. That pattern is repeated on the hand grip and waist strap while the top plate features the iconic 007 logo.
The camera also comes with an automatic lens cap with the classic 007 "gun barrel" design, made famous by the opening sequence of James Bond films. Even the camera's case continues the motif, as it is a leather design in the style of a holster.
Outside of theses aesthetic changes, the camera itself remains unchanged. It features a "large sensor and fast lens" — the Leica DC Vario-Summilux 10.9-34 f/1.7-2.8 ASPH. (35mm equivalent: 24 – 75mm) — which Leica says combines to create outstanding image quality with conveniently compact dimensions.
To celebrate the first James Bond film release in 1962, the special edition D-Lux 7 007 camera set is limited to 1,962 units and is priced at $1,995. It will be available at Leica Stores and from Leica's Online Store along with select dealers starting today, February 23.
---
Image credits: Leica