Leica Says it is 'Doing Less' Branded Camera Partnerships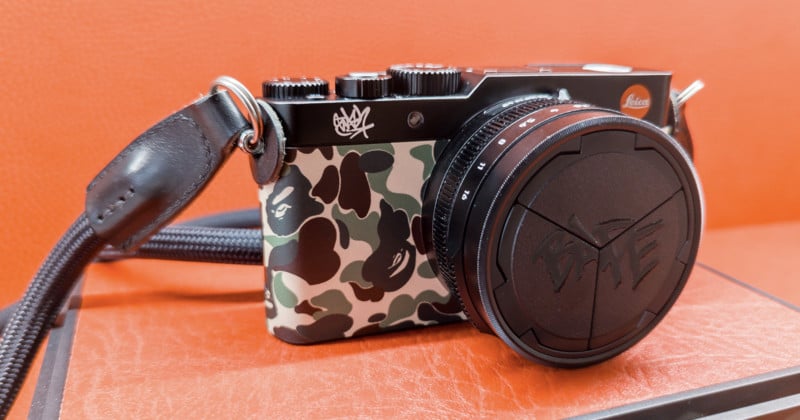 Leica won't stop partnering with other brands to make limited edition cameras, but it will limit how often the camera brand chooses to do so going forward, says one of its top executives.
Andrea Pacella, Leica's director of global marketing and communications, addressed this in an interview with PetaPixel, noting that Leica will be "picky" about what sort of collaborative camera projects it undertakes going forward, especially for the M series.
"The Leica Q is more for artistic inspiration, but it is more difficult for us to do special editions with others for the Leica M, so we do our own special editions," says Pacella. "We did the (Leica M10) with Zagato in 2018, and we did one in the past with Hermes, but now we are very picky. For sure, we are doing way less than some years ago."
When asked if any partnerships might be coming up for the new M6, Pacella suggested that wouldn't be impossible, but "definitely unlikely" there would be any special edition collaborations for it.
Throughout its time undertaking these partnerships and collaborations, it is the other brands approaching Leica, not the other way around, he says. Getting the green light to go ahead is more about authenticity. He cited Hermes, the luxury French brand that once owned a large stake in Leica and helped steer it away from bankruptcy in the 2000s, as an example of a more congruent pairing.
"Our legacy with Hermes has a deep historical root and it's authentic," he says. "No disrespect, and I am Italian, but we would never do one with Ferrari or Lamborghini because these brands have nothing to do with Leica, even as a philosophy. There is just no connection."
Certain partnerships, like the one spawning the Leica Q2 007 Edition, may have been more fitting, given the company's cameras have appeared in James Bond films. In No Time to Die (2021) Bond (played by Daniel Craig) has a Leica in his Jamaican home, while tech handler Q can also be seen with a Leica Q series camera at various points.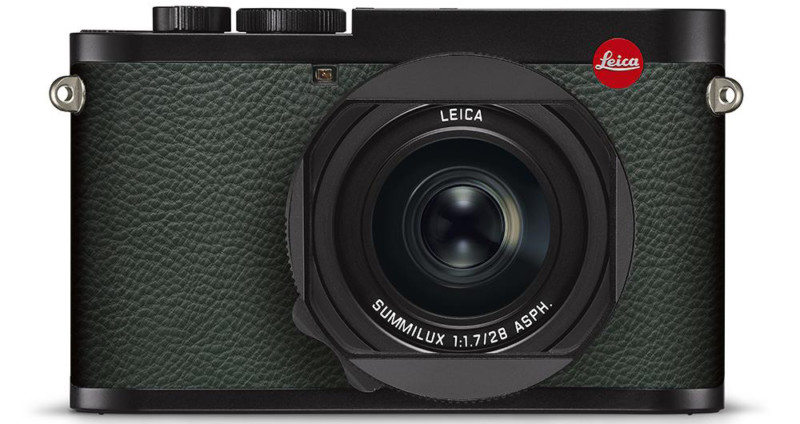 More recently in September 2022, it partnered with British singer-songwriter Seal for the Leica Q2 "Dawn". Limited to 500 units, the $5,995 camera is lined with a textured fabric coming from Hosoo, a centuries-old Japanese textile brand. Whether that was a good fit is up for debate, but Pacella points out the products involved have always been thought out selectively.
"We think that the right partnership can give value to the product, to bring our brand to audiences that might not be interested or knowledgeable about Leica, but we do it in a certain way," says Pacella. "For example, our recent partnerships with other brands were only done using our compact cameras. We made a camera with Vans, an idea initiated by (skateboarder) Ray Barbee who made the connection. Through (New York graffiti artist) Stash, we did the Bathing Ape in Japan and the United States using the Leica D-Lux 7."
He also dispels the notion Leica went ahead with some of these collaborations as a means to shore up its own coffers.
"We did not do the partnerships when times were bad," says Pacella.
The brand has seen continuous growth since 2006, even as the entire photography industry sees yearly declines, something Pacella highlights as a sign of Leica's healthier position in the market. Leica's 2021/22 was its best financial year in its more than 100-year history: it increased revenue by 16% to 450 million euros. That health won't determine whether the company goes ahead with a partnership or not, he adds.