The Making of Western-Inspired Rolls-Royce Commercial 'The Frontier'
Blending past and present, Los Angeles-based production company Valkyr Productions shows how its team crafted an award-winning Western-style Rolls-Royce commercial. Shot at the Yellowstone Film Ranch in Paradise Valley, Montana, the self-funded ad was filmed over four days by more than 30 cast and 30 crew.
Written and directed by Jeremy Heslup, the ad features the new Rolls-Royce Black Badge Cullinan as a modern twist on the classic Old West stagecoach. The Cullinan is a luxury SUV powered by a twin-turbo V12 delivering 591 horsepower, a far cry from the horses old west gunslingers once rode across the frontier. The vehicle adds a commercial angle to a predominantly narrative project.
The Cullinan makes a grand entrance as an all-powerful stagecoach, juxtaposing modern luxury against an old, harsh landscape. Rolls-Royce Motor Cars North America provided the loaner car, seeing "The Frontier" as an exciting narrative vehicle to showcase the Cullinan's "authentic capability in an unexpected setting."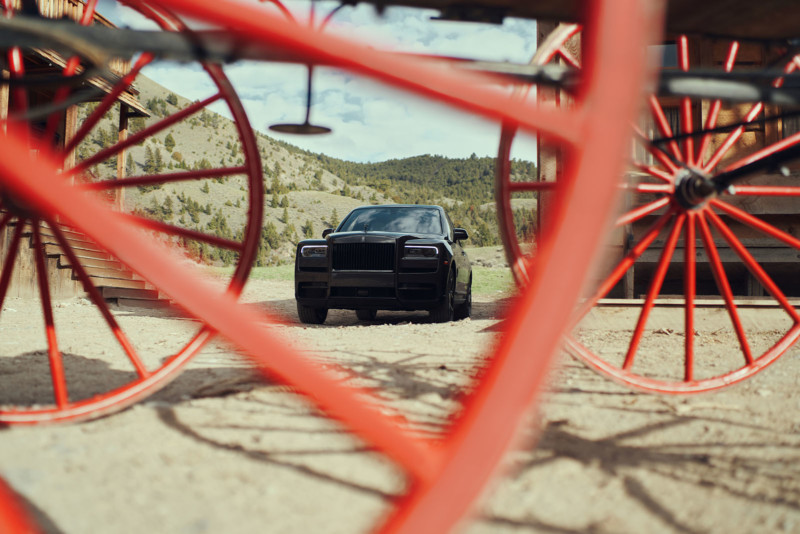 "With Westerns, it's all about world-building — a man in black, a gunslinger, a saloon girl. We thought, 'how fun would it be to insert a modern stagecoach into the middle of a bank heist, and then to see how those stereotypical characters would react,'" Heslup says.
The ensemble cast is led by Claudine Quadrat ("Ant-Man & the Wasp: Quantumania" and "Mank"). The film also features Jarrett Worley ("Yellowstone" and "Daredevil"), Joe Wayne ("History's Mysteries"), and Cory Birkenbuel ("Two Yellow Lines"). Wayne and Birkenbuel are a pair of Montana natives, adding local talent to the cast.
The Director of Photography is Joe Victorine (Netflix's "My Heroes Were Cowboys"). Victorine used an Alexa Mini LF, ARRI's flagship large-format cinema camera. It's a popular camera among the world's leading filmmakers, having been used on major productions such as HBO's "House of the Dragon," Netflix's "Wednesday," Amazon's "The Lord of the Rings: The Rings of Power," and Warner Bros' "The Batman." Victorine paired the Alexa Mini LF with Cooke Anamorphic SF FF lenses rented through Adorama.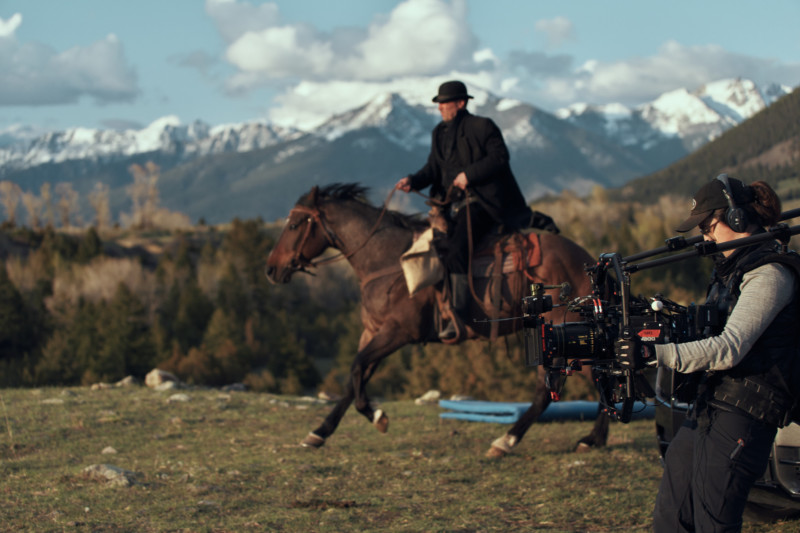 A longer version of the film, "The Gunslinger," is available to watch below. For its work, Valkyr Productions won awards at the World Luxury Awards in Monaco and the 2022 Motor Film Awards in London.
More of Valkyr Productions' work is available on YouTube, including the short film "Mr. E," featuring the Porsche Taycan.
---
Image credits: Valkyr Productions