Sigma Gives fp and fp L Cameras Multiple Video-Focused Upgrades
Sigma is making its fp and fp L cameras more appealing for filmmakers thanks to the addition of a new color mode, the ability to use 4TB external SSDs, Open Gate with Anamorphic desqueeze, Atomos Cloud support, and more
The update is version 3.00 for the Sigma fp L and version 5.00 for the Sigma fp and provides the same list of new functions to both cameras.
First, Sigma has added a new color mode called "Warm Gold." The company says that this creates a "mellow atmosphere" with subdued tones and warm colors.
Next, the "Focus frame only" feature has been added to the information display menu. It appears in the menu only when shooting in the "STILL" mode or if "CINE" mode is set to "STILL-like."
Sigma now allows the camera to be switched off even while it is taking long exposures. Additionally, both cameras are now compatible with a 4TB external SSD.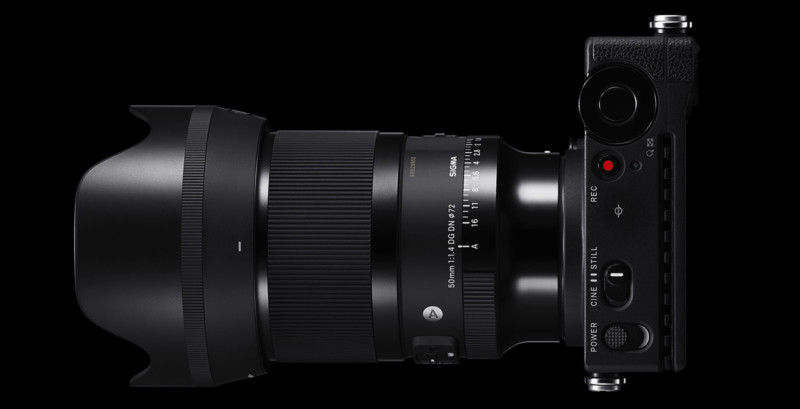 Open Gate (x1.25 / x1.3 / x1.5 / x1.65 / x1.8 / x2) for ARRI ALEXA LF / ALEXA Mini LF has been added to the camera and setting information registered in the Director's Viewfinder. Finally, Atomos Cloud is also now supported
In addition the host of updates above, the Sigma fp and fp L also become the first mirrorless cameras to incorporate the EL Zone metering system created by cinematographer Ed Lachman. EL ZONE is a false-color exposure tool where standard exposure (18% reflectivity) is displayed in gray, with up to six steps of both highlights and shadows displayed in an intuitive, standardized, color-coded format to allow creators to utilize the dynamic range of the cameras to its fullest.
"The introduction of the EL ZONE metering system, along with the full roster of additional features and functions provided in the latest firmware, demonstrates SIGMA's commitment to the fp camera series," Sigma America's president Mark Amir-Hamzeh, says. "With each major firmware update, the fp cameras become ever more important tools catering to the needs of the creative community."
The firmware updates for both cameras will be available starting on February 8 from Sigma's website. Both updates are free to owners of either the fp or fp L.