Canon Aggressively Suing Printer Toner Makers and Removing Their Amazon Listings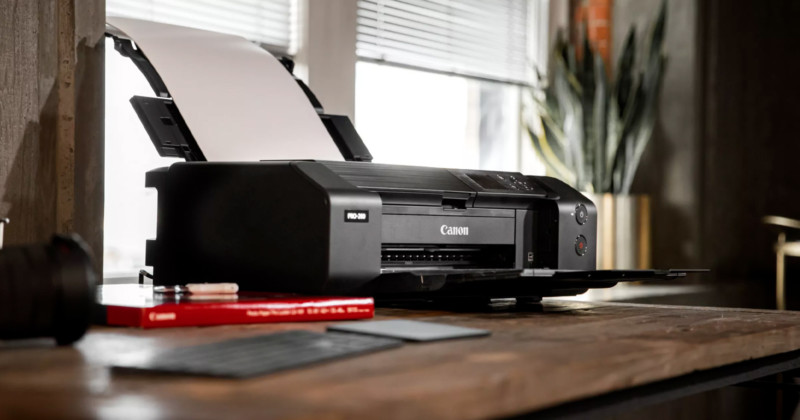 Canon successfully saw the removal of over 1,500 Amazon listings of third-party printer toner from vendors that it believed infringed on its patents as part of an aggressive campaign to protect its intellectual property.
Since January, Canon has published four notices that highlight its actions in the last quarter of 2022 to remove a huge number of Amazon listings for third-party printer toner.
In just Germany, Italy, Spain, France, The Netherlands, and the United Kingdom, Canon successfully removed 1,202 listings in the fourth quarter of last year. The company says that its efforts at protecting its printer toner intellectual property have resulted in 30,263 total listings removed from Amazon since 2018.
Specifically in North America — which encompasses the Canadian, Mexican, and United States markets — Canon took down 106 Amazon listings in the fourth quarter of 2022 for patent violations. Since June of 2018, the total number of listings removed from Amazon in Canada, Mexico, and the United States has reached a total of 3,508.
It isn't ending there. Not only has Canon successfully removed third-party companies that it believes infringed on its patents, but it has at basically the same time issued a slew of new lawsuits aimed at some of the companies behind the production of these infringing products. Just today, Canon has announced multiple complaints filed in the United States and Germany against a company it says sells HP-compatible toner cartridges that infringe on several of its patents.
Of note, Canon doesn't say that its aggressive action against these companies is for the benefit or protection of the consumer. No, instead, these actions are just to protect Canon.
"Throughout the development, sales, and marketing process, Canon respects the intellectual property of other companies and individuals and expects others to similarly respect Canon's intellectual property rights," the company says. "Canon remains committed to pursuing legal enforcement against those who do not respect Canon's intellectual property."
Obviously, Canon wants to make money on its printer business and is acting in defense of that goal. Still, it has a mixed history with this endeavor. On the one hand, Canon last year developed a method that turns waste toner into roadway asphalt, recycling the waste into a useful substance. On the other hand, Canon has been so aggressive in the protection of its printer investments that at one point, its own printers didn't recognize first-party toner due to a chip shortage (Canon ran out of the chips it would embed in printer toner that its printers would read as "legitimate") and the company has been sued for blocking the ability to scan or fax when certain printers ran out of ink.
---
Image credits: Canon