iPhone's Periscope Lens is Only For Flagships for First 2 Years: Report
The iPhone will reportedly adopt what is known as a "periscope" lens camera system starting with the iPhone 15, but it will only be available in the highest-end flagship model through the iPhone 16.
A periscope lens is a type of compact zoom system that uses a set of prisms to "fold" light to compress the redirect the optics to make use of the width of a smartphone instead of its depth. Presently, Apple's camera designs use a standard stacked optics lens system that sits directly in front of a sensor, but by switching to a periscope system, it could very dramatically improve the quality of telephoto photos by giving the optics a lot more room to operate.
Below is an image of a Sony smartphone that uses both types of optical arrangements. The top three cameras use a traditional lens array while the bottom system shows how a periscope camera works.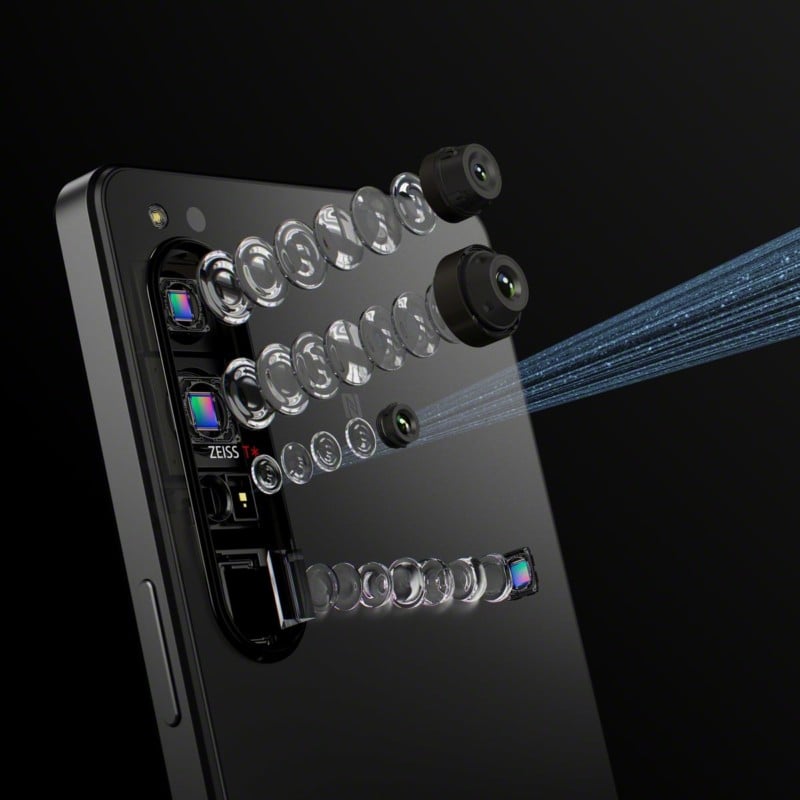 Previous reports from respected analyst Ming-Chi Kuo indicated that Apple was going to integrate a periscope system into the iPhone 15, with plans to make the system more widespread by the iPhone 16. Kuo is a well-known analyst whose predictions are considered to be some of the more accurate in the industry.
Kuo has amended his expectations now, and while he still expects Apple to introduce the periscope lens system in the iPhone 15, the company won't make it available on any model except the most expensive flagships of either the iPhone 15 or iPhone 16 lines.
"As previously predicted, the highest-end model of the 2023 new iPhone 15 model (15 Pro Max or 15 Ultra) will adopt the periscope camera. The market expected that adding periscope cameras to more iPhone models would drive demand for lens upgrades in 2023-2024," Kuo says on Twitter.
"But my latest survey indicates only one/highest-end new iPhone 16 model in 2H24 will have the periscope camera, not the two models the market expected."
It's not particularly unusual to hear that Apple would reserve a major camera upgrade for a smartphone in the first year of its introduction, but expanding that to a total of two years is somewhat notable. The speculation is that Apple plans to drive up demand for a new high-end smartphone with this strategy, as those who might have waited for an iPhone 16 to upgrade might find themselves having to wait an additional year in order to get the highest-end technology. Many of those buyers are very likely currently using older models than the most recent offerings now in 2023, so Apple likely believes that they would be unwilling to wait three more years before upgrading their phones and "bite the bullet" sooner, so to speak.