RODE Adds Optional Broadcast-Grade Mic to its Studio Headphones
RODE has announced a headset version of its NTH-100 headphones that adds a broadcast-grade condenser microphone for highly detailed voice reproduction. The mic is also available as an add-on for those who already own the headphones.
The NTH-100s that were launched last year were RODE's first foray into the headphone space and it is following that up with an addition that brings the company's product lines full circle. The new NTH-Mic connects to the NTH-100 headphones allowing them to transform from standard cans into a full professional headset.
The NTH-Mic is available as a standalone accessory and RODE is also offering it bundled with the headset under the product name NTH-100M.
The headphone aspect of the NTH-100M is identical to the standalone NTH-100 that was announced last March and has been available for some time.
"With the addition of a broadcast-grade microphone, the NTH-100M becomes even more versatile, offering both studio-quality audio monitoring and broadcast-quality voice capture in a sleek, stylish package," RODE says.
The NTH-Mic features a miniature condenser capsule that RODE says delivers highly detailed voice reproduction and is positioned for optimal plosive rejection with any head shape. It is fully detachable and can be easily removed when not in use.
"The NTH-100 headphones have been hugely successful since their release back in March," said RØDE CEO Damien Wilson.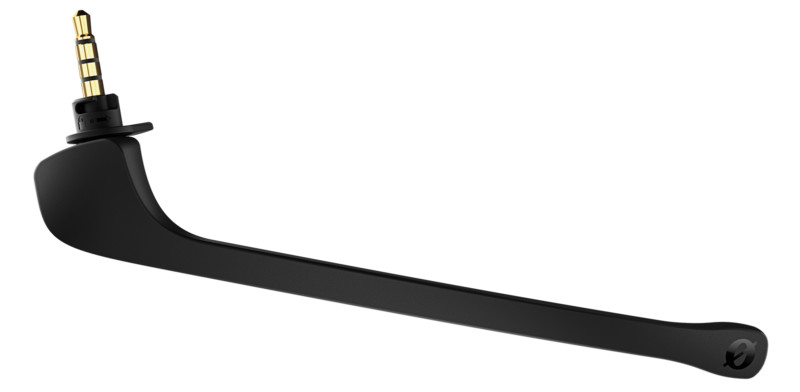 "We spent years meticulously designing these headphones to deliver the best listening experience possible, and they were an instant hit with everyone from audio professionals to home musicians and content creators, particularly for their highly accurate sound signature and ultra-comfortable design. It was incredibly gratifying to see our hard work pay off and now it is with great pleasure that we can deliver everything the NTH-100s have to offer in a professional headset."
PetaPixel positively reviewed the NTH-100 headphones last year and the addition of the mic broadens its possible use cases. While the headphones before were ideal for monitoring audio at an edit station, the addition of a mic makes them viable for gaming, streaming, or use on set for communication with a control room or production team.
The RODE NTH-100M and NTH-Mic are expected to be available immediately. The NTH-100M is priced at $189 while the standalone NTH-Mic is priced at $59.
---
Image credits: RODE