Disney Turns Photographers' Diverse Princess Portraits into Dolls
Disney has partnered with CreativeSoul Photography, a black-owned business, to release a special edition artist series collection of dolls across the African diaspora that are inspired by Disney Princesses.
The CreativeSoul Doll Collection — based on the work of CreativeSoul Photography founders Regis and Kahran Bethencourt — reimagines what a classic Disney Princess would look like through a diverse lens. PetaPixel previously featured the work of CreativeSoul, specifically a series celebrating the history of Black hairstyles from the end of the 19th century to the present.
The new Disney dolls have what the couple describe as natural hairstyles and intricate Afrocentric fabrics and adornments and pay tribute to four Disney Princesses — Tiana, Snow White, Rapunzel, and Cinderella.
"We decided to take the photos in our signature AfroArt series style using bold colors, African Ankara fabrics and a re-imagining of the traditional hairstyles and fashion," the Bethencourts tell PetaPixel.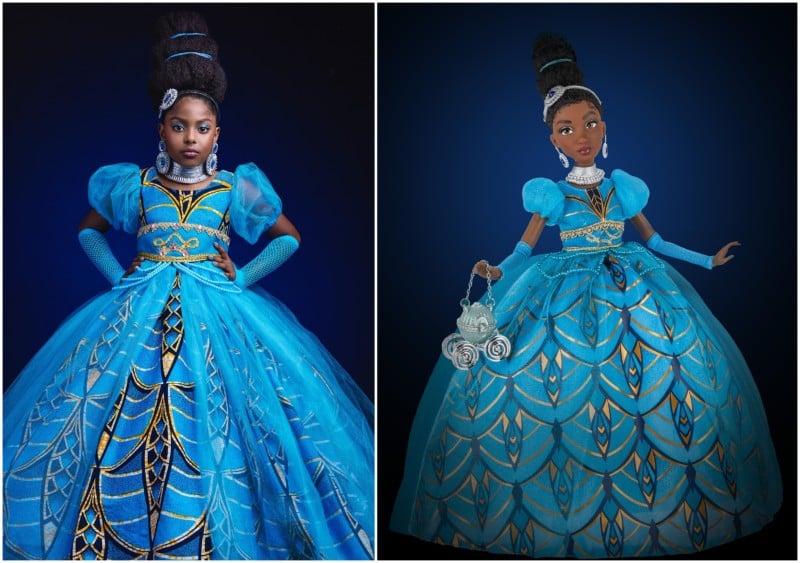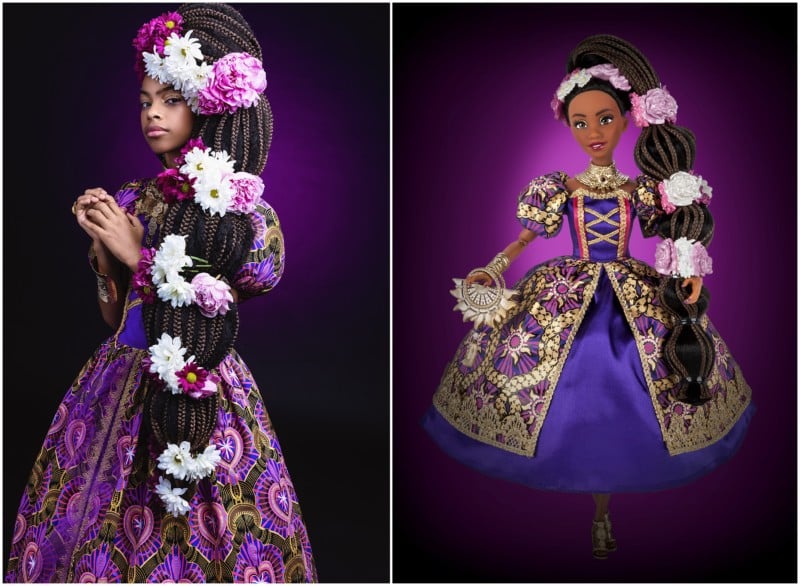 The couple says that Disney noticed their work after a recent series they published that featured Black princesses, and reached out to them to develop the dolls. CreativeSoul says they were involved throughout the entire process of photographing the dolls to selecting fabrics, molds, skin tones, hair textures, and accessories.  
"Our mission has always been to bring bold inspiring images of people of color to life," Kahran says.
"We are both excited and proud of this project and hope that through the lens of photography, it will help further empower young girls of color and show they can be a princess too," Regis adds.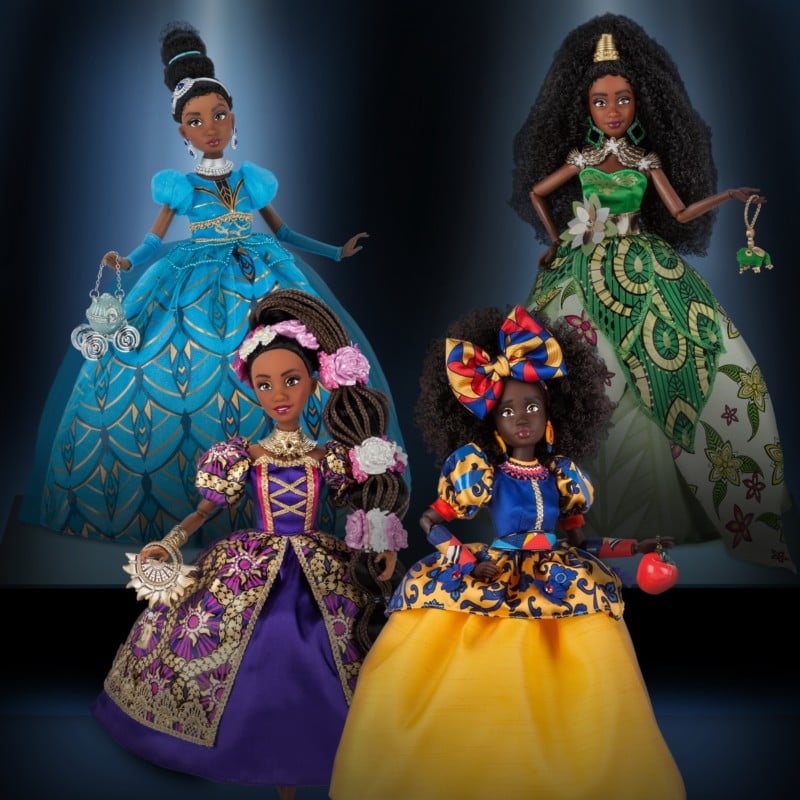 The CreativeSoul Doll Collection retails for $59.99 each and will be available at ShopDisney, Walt Disney World Resort, and Disneyland Resort starting February 3.
The dolls will be featured at Walt Disney World Resort's EPCOT International Festival of the Arts where Regis and Kahran will be present for book and doll signings from February 3 through 5.
In addition to the dolls, there will be a series of five photographic prints of the models which inspired the dolls, which includes one bonus print that pays tribute to Elsa. These will be available beginning on February 3 for a limited time in large-format wall art sizes and smaller deluxe prints. The festival, which runs through Feb. 20, will also showcase the natural-styled wigs and life-size dresses of the models on display.
As far as CreativeSoul knows, while Disney has sold illustrations, comics, and physical products like dolls, the availability of the portraits is the first time the company has sold standalone photo prints.
---
Image credits: CreativeSoul Photography and Disney