Tecno Phantom X2 Pro Review: The Smartphone with a Pop-Out Portrait Lens
You don't often come across a phone with a retractable portrait camera, but that's one of the signature features of the Tecno Phantom X2 Pro. Is this just a gimmick seeking credibility, or a credible point of contention compared to others?
If you've never heard of Tecno or know anything about the Phantom series, you wouldn't be alone, especially in North America. I count myself among them, and I went into this review with absolutely no frame of reference over what the brand has previously done. So, it was a very clean slate here — all the better to see how the Phantom X2 Pro stacks up against the competition.
This phone does things differently, and in ways I hadn't anticipated. That could be a good or bad thing depending on how you look at it.
A Particular Focus
Tecno markets the Phantom X2 Pro with a focus on its photography potential, not only because of the mechanical portrait lens but also the software integrated with the whole array. The Chinese company also recently upended Samsung as the top phone brand in Africa, setting its sights on increasing its presence in India, Europe, the Middle East, and Latin America.
I'm not sure I've seen a phone with a back made from recycled ocean plastic, but I like the idea, and hope we see more of this sort of thing. What often stands out about phones that few see on this side of the pond is the visual treatment. That's even more obvious by the Mars Orange variant, which stands out amongst any group of phones not wearing a case. My review unit was the far more subdued Stardust Grey, which is basically close to black.
The rear camera array is a head-turner unto itself, with two lenses looking like they're ready to burst out of the back panel — partly by design given the portrait lens actually kind of does that already.
It's a big phone by any measure, and noticeably heavier than comparable models, although its profile is actually pretty slim. The 6.8-inch AMOLED (2,400 by 1,080 pixels) has a 20:9 aspect ratio and 120Hz refresh rate. You get 12GB of RAM and 256GB of storage without the option to expand on it since there's no microSD card slot.
The MediaTek Density 9000 processor is supposed to be a high-end alternative to the best Snapdragon chipset, and while zippy, it won't overtake the kind of performance we routinely saw in phones running on the Snapdragon 8 Gen 1. That chip won't be the new kid on the block in 2023 anyway, so it wouldn't be a stretch to suggest this Tecno flagship is playing catch-up from the start.
Camera and Software Features
The Phantom X2 Pro technically isn't the first phone to have a retractable lens, but it still feels like a novelty because you simply don't see it as a common feature yet. In any case, there are two 50-megapixel lenses: one wide, one portrait. The latter has a 2.5x zoom (65mm equivalent) that pops up once you engage it in the camera app. While very much a telephoto lens, Tecno doesn't term it that way, preferring to call out the portrait features. The unusually wide f/1.5 aperture also speaks to that as a way to increase the level of natural bokeh when shooting.
The portrait lens uses Samsung's ISOCELL JN1 image sensor, which is often used for telephoto or even front cameras. Meanwhile, the main wide 50-megapixel lens (23mm equivalent) with f/1.9 aperture uses a Type 1/1.3 Samsung ISOCELL GNV sensor — the same one previously seen in the Vivo X80 Pro. The 13-megapixel ultra-wide (16mm equivalent) uses a Samsung ISOCELL 3L6 image sensor with an f/2.2 aperture.
While the wide and portrait lenses are each 50 megapixels, pixel binning cuts them both down to 12.5-megapixel images. The only difference is the 50-megapixel mode can shoot at full resolution with the wide lens, though not the portrait one. There is also a 32-megapixel front camera with fixed focus and f/2.5 aperture.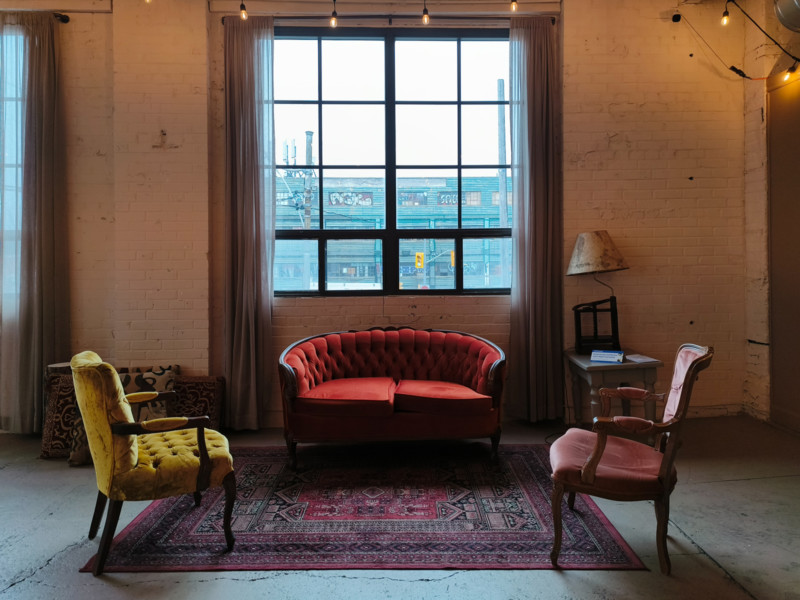 The camera app isn't as deep as you'd normally see in a lot of Android phones today. Strangely, Tecno calls the auto mode "AI Cam," which is also a referencing the elective AI settings you can toggle on or off. Even when off, Tecno's software processes images in ways that make it seem like it's still on. The "AI" in this case is a "color enhancement" and scene recognition meant to add more vivid output, a setting that doesn't officially factor into the other modes, including portrait. Nevertheless, Tecno's processing applies all over the software in one way or another.
It also presents you with limited modes with only five to choose from: AI Cam, Portrait, Super Night, Documents, and 50-megapixel. Film and Video are for recording footage.
Image Quality
Wide and Ultra-Wide Camera
Despite the weird layout and feature set, the Phantom X2 Pro can take good shots once you learn what makes it tick. I left the AI setting off to maintain as much of a natural look as I could get. I also tried shooting with HDR on or off, where again, the software would decide when to apply it and by how much.
Images have a vivid appearance without the extra AI setting, but I was pleased to see it wasn't over the top. Without a pro or manual mode, the 50-megapixel mode is the closest you'll get to shooting something with more pixels you can work on later in post. Sharpening tries to mimic results in the pixel-binned shots, but look closer and the results are obvious. Even so, dynamic range isn't bad, including in varying circumstances.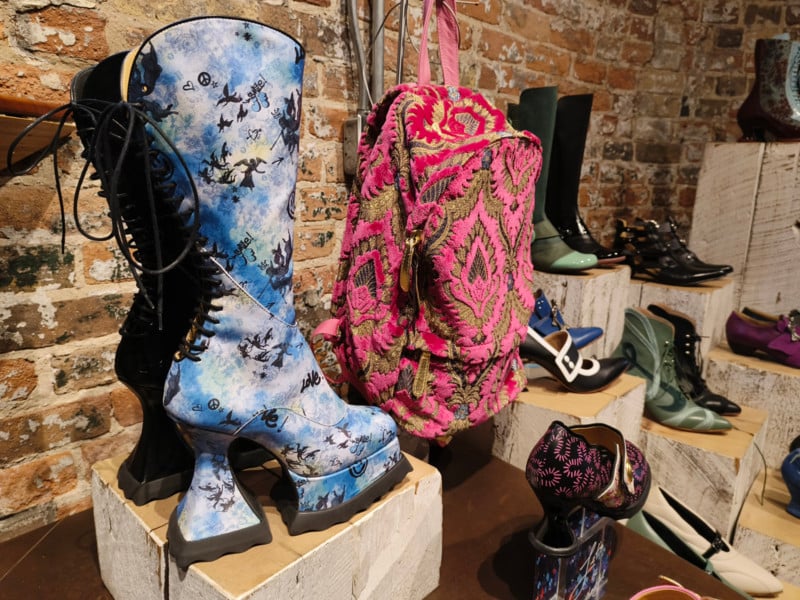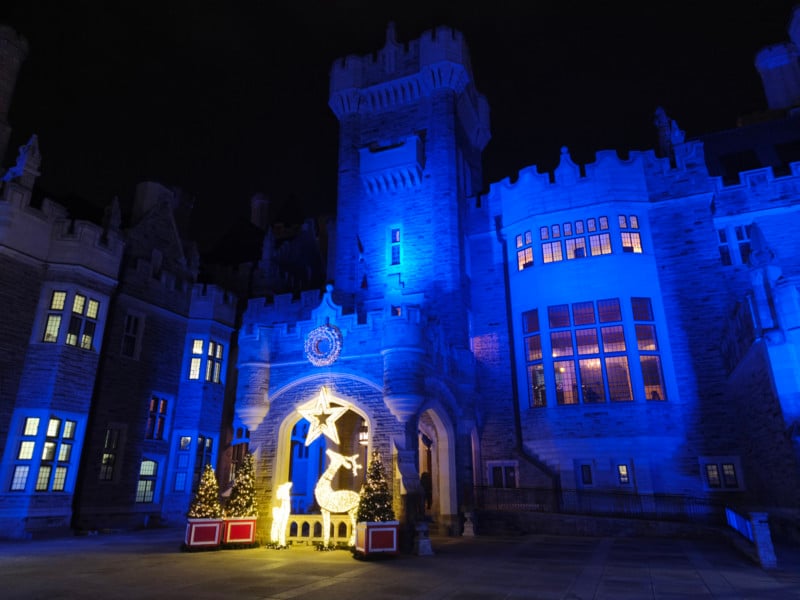 While I wasn't blown away by the photos I captured, I was pleasantly surprised by the versatility, including in low-light settings. That's all the more important considering the higher bar it needed to pass, not only as a lesser known brand but also because it offers so little in the way of manual controls. You can't shoot in RAW, nor can you do much else to adjust a photo beyond simple exposure compensation.
The ultra-wide camera is okay, but won't really produce anything surprising or mind-blowing. I liked that it had autofocus, and you could also try it for macro shots, but its best work comes in covering a lot of ground in each frame.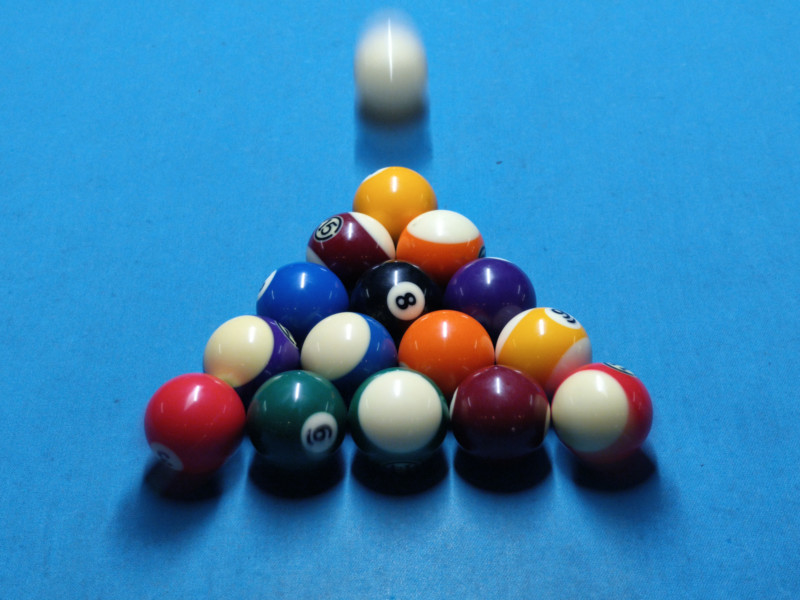 Portrait Mode
It's cool to see a retractable lens at work, watching it pop out from the rear, though it means little if the results aren't interesting. Portrait mode lets you control how much bokeh you want between f/1.0 to f/16. The AI Smart Beauty effect is on by default, which I also initially forgot to turn off. The beauty effects are numerous, a standard feature for a Chinese brand these days, but its true test is without any effect at all. I liked the results, though focusing proved difficult below a two-meter distance.
The reality here is this is a telephoto lens as much as it is a portrait one, but it certainly helps that the results aren't bad either way. Vibrant color with pretty good dynamic range, and in both day and night situations, the Phantom X2 Pro is a phone camera you can trust so long as you're cool with the very limited custom choices.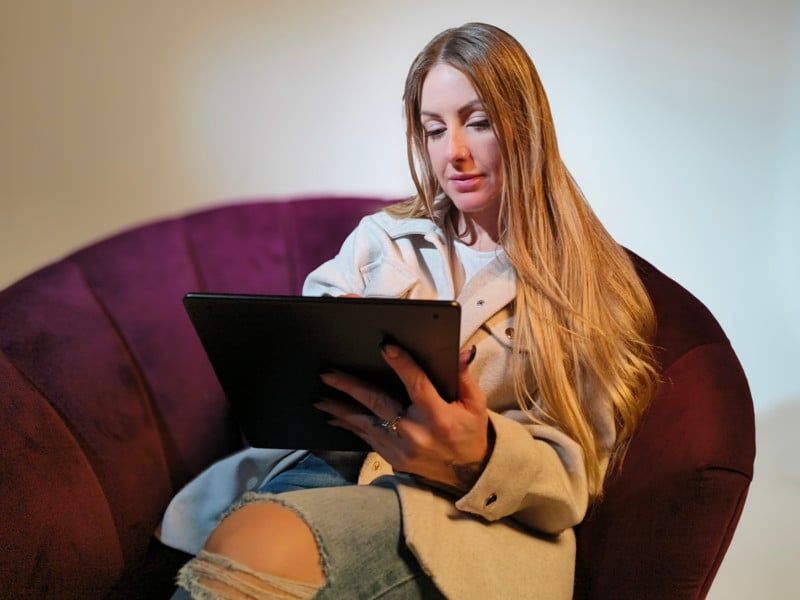 The thing about the retractable lens is that it doesn't like when you lay the phone down. A pop-up will mention the camera "is under press" and ask if you want to extend it. Too many times, I would lift it up, tap "retry", and it would never work. I'd have to exit out of the app first before re-engaging the portrait mode again.
Video Features
I spent the most time capturing stills, but also looked at the two video modes. You can shoot in 4K at 60fps from either the wide or portrait camera, only the ultra-wide and front cameras max out at 1080p. Footage isn't bad, but hardly anything to get excited about. Tecno's processing applies to all video coming from the wide lens. It also does with the portrait one, except the visual effects are less pronounced, only increasing contrast instead. Regardless of what you shoot with, you can forget HDR video.
Not Quite Ready for its Closeup
The Phantom X2 Pro takes a unique approach in some respects, but its most unique feature is clearly the retractable portrait lens. And yet, it sometimes feels like an existing feature is matched by one that's missing. Case in point, autofocus on all three rear lenses, yet no optical image stabilization on any of them. A fairly tough design, yet no official water resistance. A large screen, only with brightness that won't match others on the market.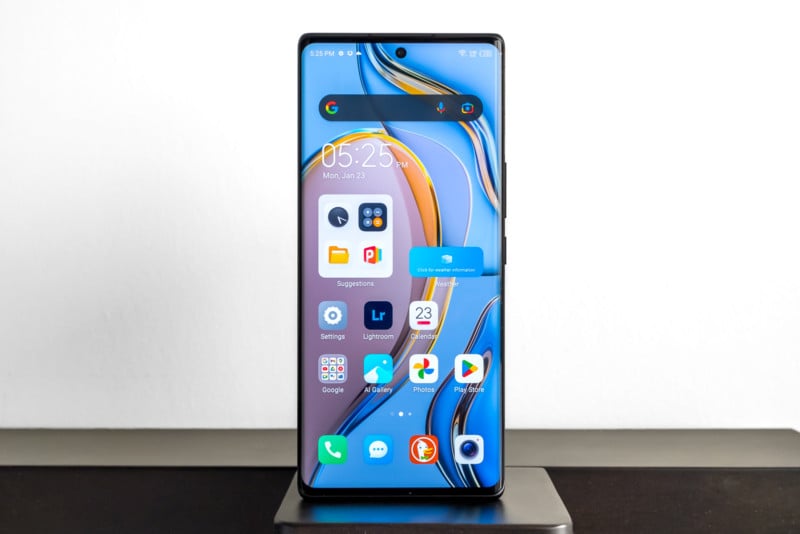 Are There Alternatives?
The Vivo X80 Pro is an older phone now, but offers a great deal more customization in how you shoot with its cameras. Even if you were okay with a phone that didn't give you much to work with as far as manual settings go, the Google Pixel 7 or 7 Pro is probably the better bet. While they don't give you the chance to shoot at full resolution, software computation is better and you get to shoot in RAW.
Should You Buy It?
Probably not, unless you like how the photos look and don't need manual controls. The cost converts to about $600, so not flagship pricing, but as 2023 continues, competitors will release models that could leave the Phantom X2 Pro further behind.