Samsung's New 200MP HP3 Camera Sensor Has World's Smallest Pixels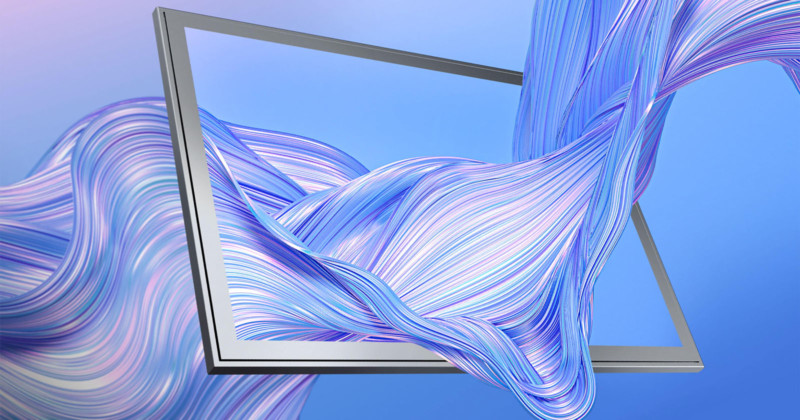 Samsung has announced the ISOCELL HP3, a 200-megapixel image sensor that has 12% smaller pixels that can result in a 20% reduction in camera module area. It features what Samsung claims is the industry's smallest 0.56μm pixel.
The ISOCELL HP3 packs the small 0.56μm pixel size in a 1/1.4-inch optical format, which is the diameter of the area that is captured through the camera lens. Samsung says this means that the HP3 can enable an approximately 20% reduction in the camera module surface area and allow manufacturers to make premium devices slimmer.
In addition to keeping the 200-megapixel resolution of the HP1 and making it smaller (HP1 features a 0.64μm pixel size), Samsung says that it uses the company's Super QPD autofocusing solution which it claims equips every pixel on the sensor with autofocusing capabilities. Super QPD uses a single lens over four-adjacent pixels to detect the phase differences in both horizontal and vertical directions, which the company says makes for faster and more accurate focusing on smartphones.
Samsung claims the sensor will allow users to take videos in 8K at 30 frames-per-second (fps) or 4K at 120fps with minimal loss in the field of view when taking 8K videos.
The sensor isn't just smaller and more accurate, however. Samsung says it also provides the "ultimate" low-light experience thanks to its Tetra2pixel technology. The company describes it as combining four pixels into one to transform the 0.56μm 200-megapixel sensor into a 1.12μm 50-megapixel sensor, or even further down to a 12.5-megapixel sensor with 2.24μm-pixels by combining 16 pixels into one.
The HP3 also uses Samsung's Smart-ISO Pro, which merges image information made from the two conversion gains of Low and High ISO mode to create HDR images. This latest version of the technology has a "triple ISO" mode — low, mid, and high — which Samsung says further widens the sensor's dynamic range.
Samsung says the improved Smart-ISO Pro enables the sensor to express images in over four trillion colors (14-bit color depth), 64 times more colors than the predecessor's 68 billion (12-bit). Furthermore, by supporting staggered HDR along with Smart-ISO Pro, the ISOCELL HP3 can switch between the two solutions depending on the environment to produce high-quality HDR images.
These technologies existed in the HP1 as well, but its inclusion and even expansion of capability here indicates that Samsung believes that it has managed to reduce the size of the sensor without compromising other features that make its sensors popular.
Mass production of the ISOCELL HP3 is expected to begin sometime later this year.