Reface's New AI Tool Transforms Your Selfie into Different Characters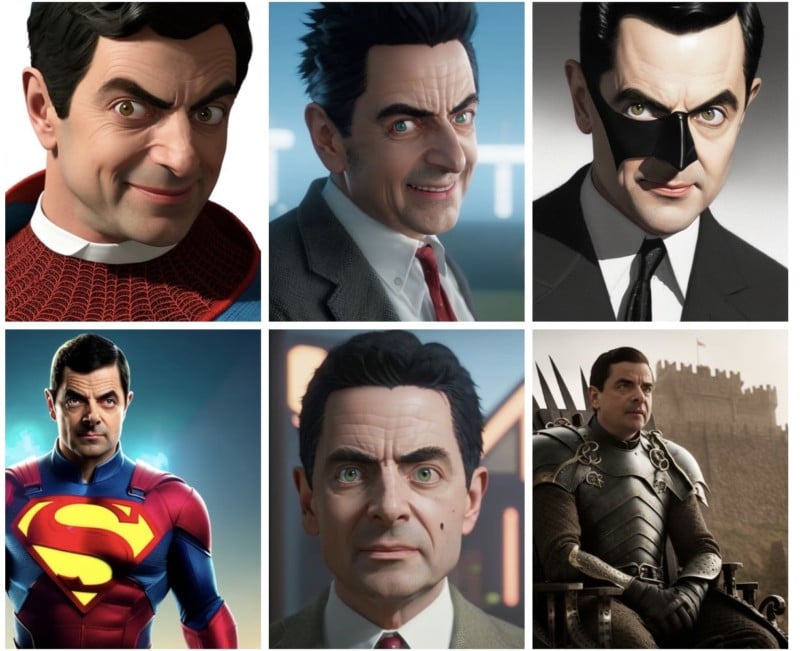 Viral face-swap app Reface has launched an artificially intelligent (AI) tool that transforms the subject of a selfie into a different character.
Reface's new "AI Avatar" tool can take the subject of an image and put them in a new setting, outfit, pose, and aesthetic of the user's choice.
The new tool allows users to generate a dozen ready-made art styles. Users can reimagine themselves as superheroes, pirates, and anime characters among others.
In photos published on Reface's blog, the iconic television character Mr. Bean is transformed into Batman, Spiderman, and a Game of Thrones character using the AI Avatar tool.
Meanwhile, the Reface app has also turned actor Johnny Depp into the Hulk and superhero, Captain America, with the help of AI Avatar.
Artificially intelligent (AI) image generators have seen a surge in popularity in recent months with AI photo editing apps dominating the app store charts earlier this month.
To use the tool, users will need to click the "AI Avatar" tool in the bottom bar of the Reface app.
They will then be prompted to choose the theme of their artwork by purchasing a style pack that ranges from "CyberPunk" to "Black Panther."
Users will need to upload ten portrait photos taken from different angles, which will be stored for less than 48 hours by the app before being deleted.
Within 40 to 60 minutes, the tool will generate a total of 48 ready-made unique artworks, with each style pack costing $5.99.
Reface first gained popularity as a face-swap app and topped the app store charts soon after its release in 2020.
Its original premise was giving users the ability to swap their face into a video, GIF or meme using just one selfie.
Celebrities such as Miley Cyrus, Justin Bieber, and Elon Musk shared Reface face-swap videos. The app has now jumped onto the AI avatar trend.
'We enhanced a generative AI model based on the open-source image synthesizer and boosted it with our face swap technology, which refines the tool's accuracy," Reface writes.
"Due to Reface's vast experience working with AI representations of human faces, AI Avatar can perfectly transfer unique facial features and provide clearer hyperrealistic pictures."